When Shanu contacted us to shoot her Tamil wedding in Mysore. We were simply too happy to be a part of her big day because 1st, we love shooting South Indian weddings and 2nd, we were seriously missing some authentic South Indian wedding feast.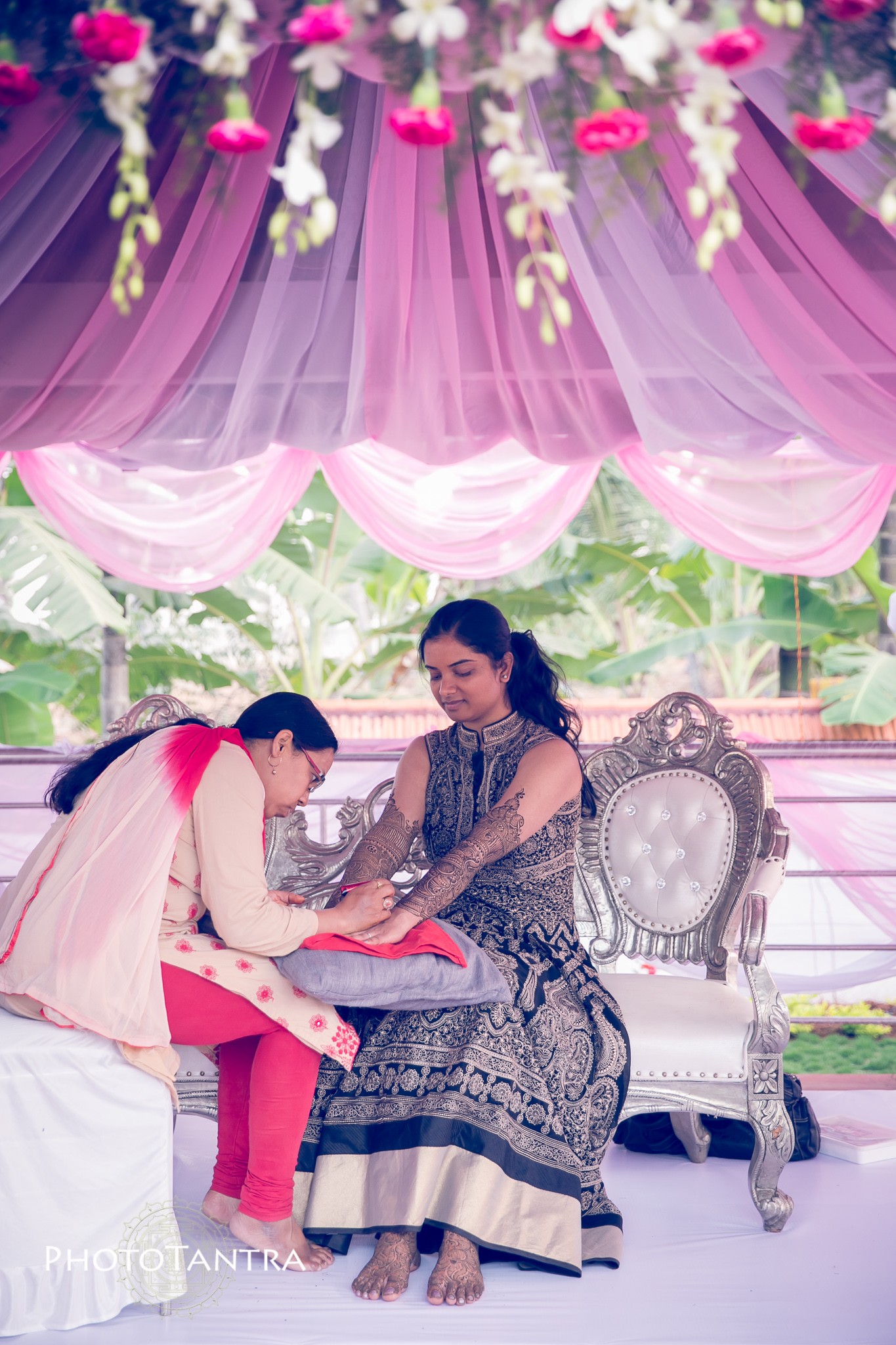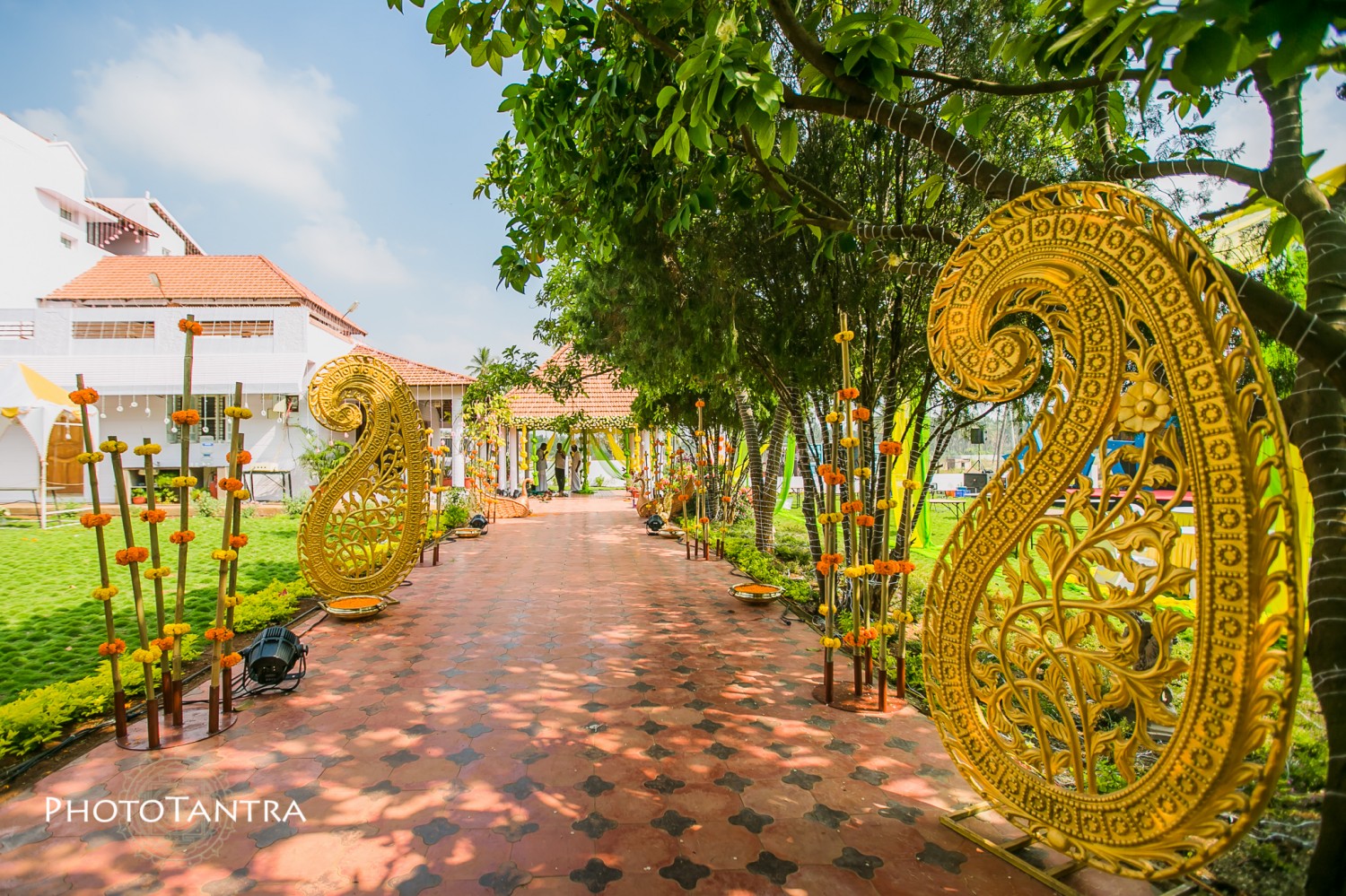 We had no idea who she was. Most of the time she was travelling and most of the time we were also travelling for shoots. In fact, we had just come back from another beautiful, intimate Indian wedding in Auckland, New Zealand before her shoot. All the bridal consultancy and wedding photography related questions had to answered on e-mails.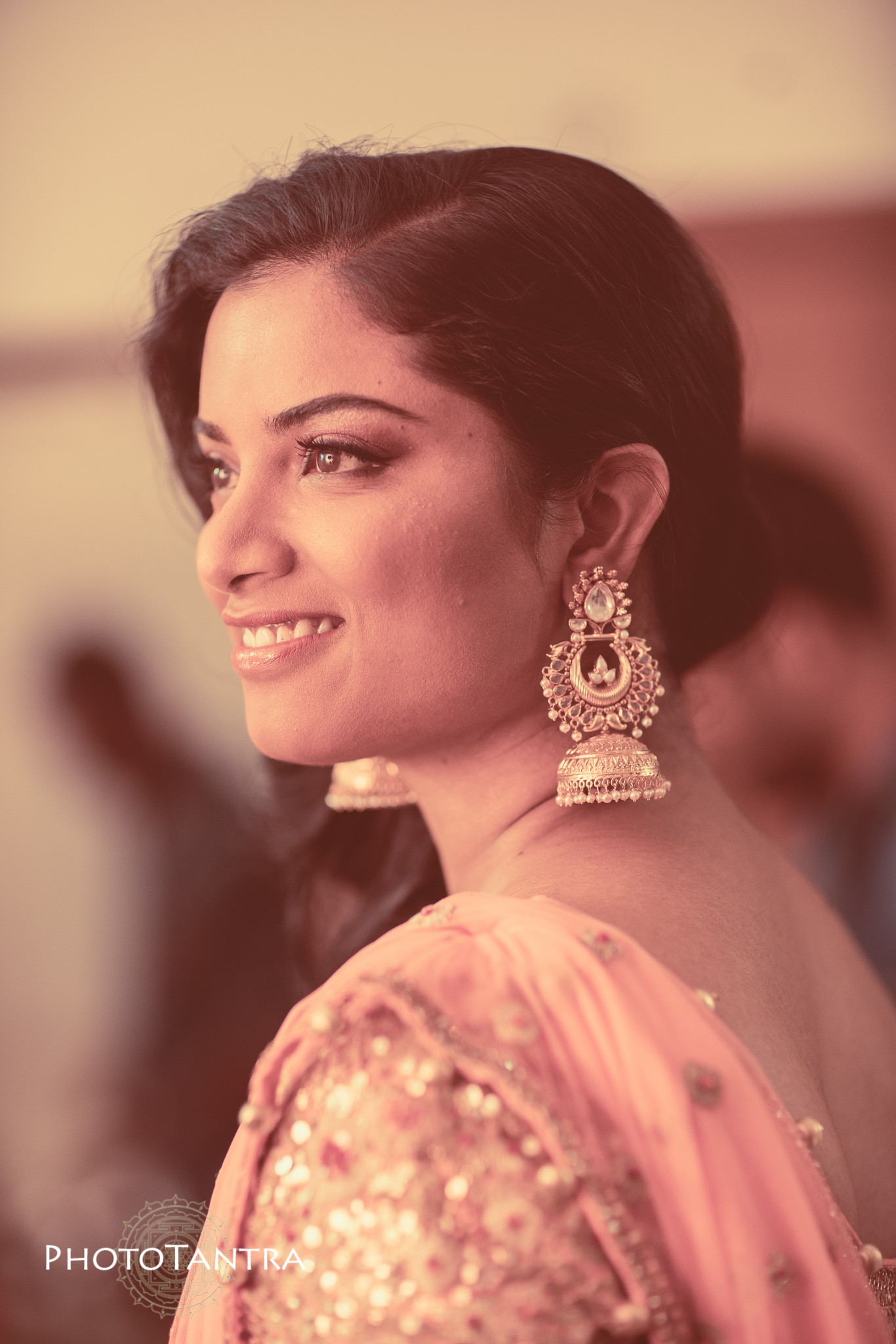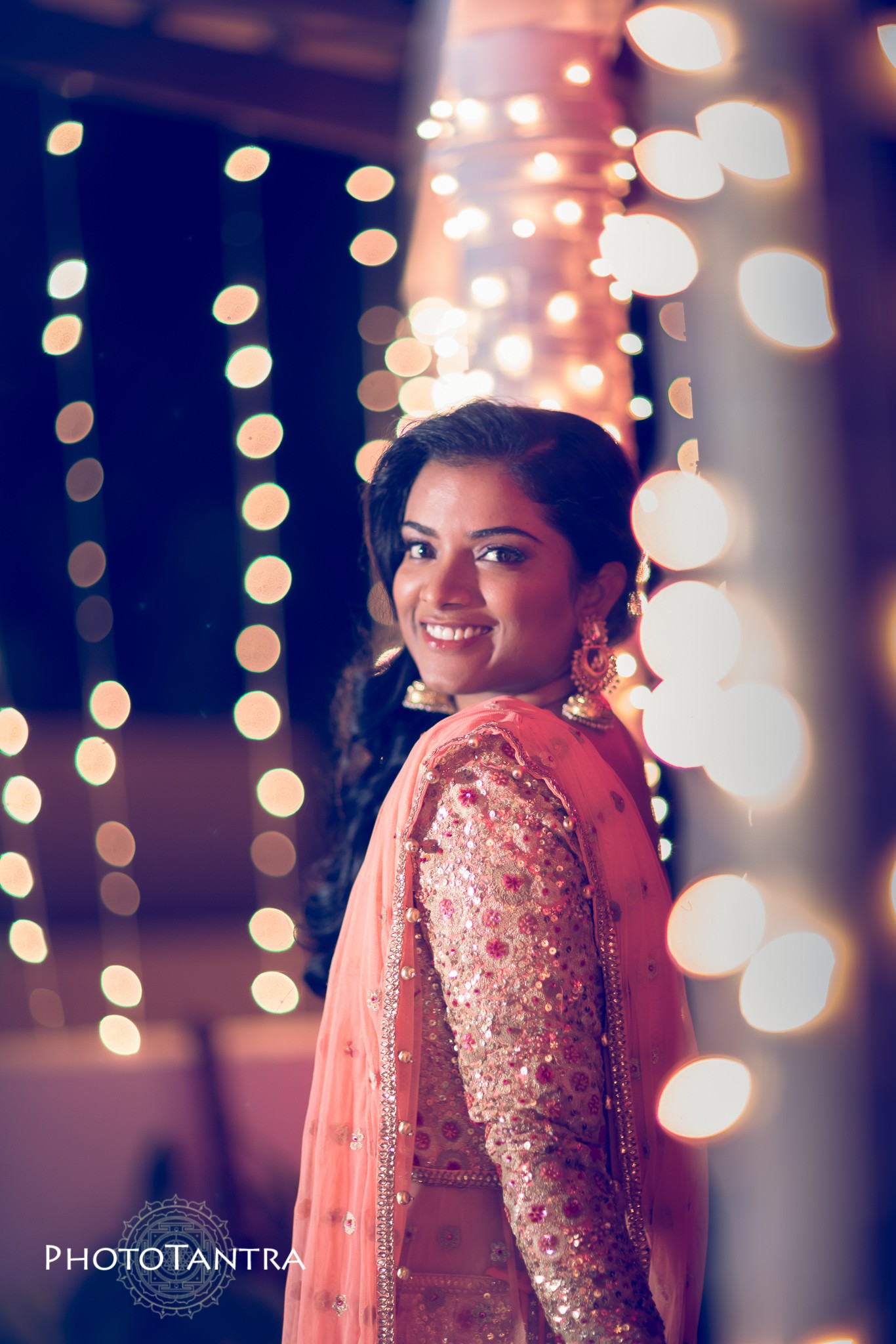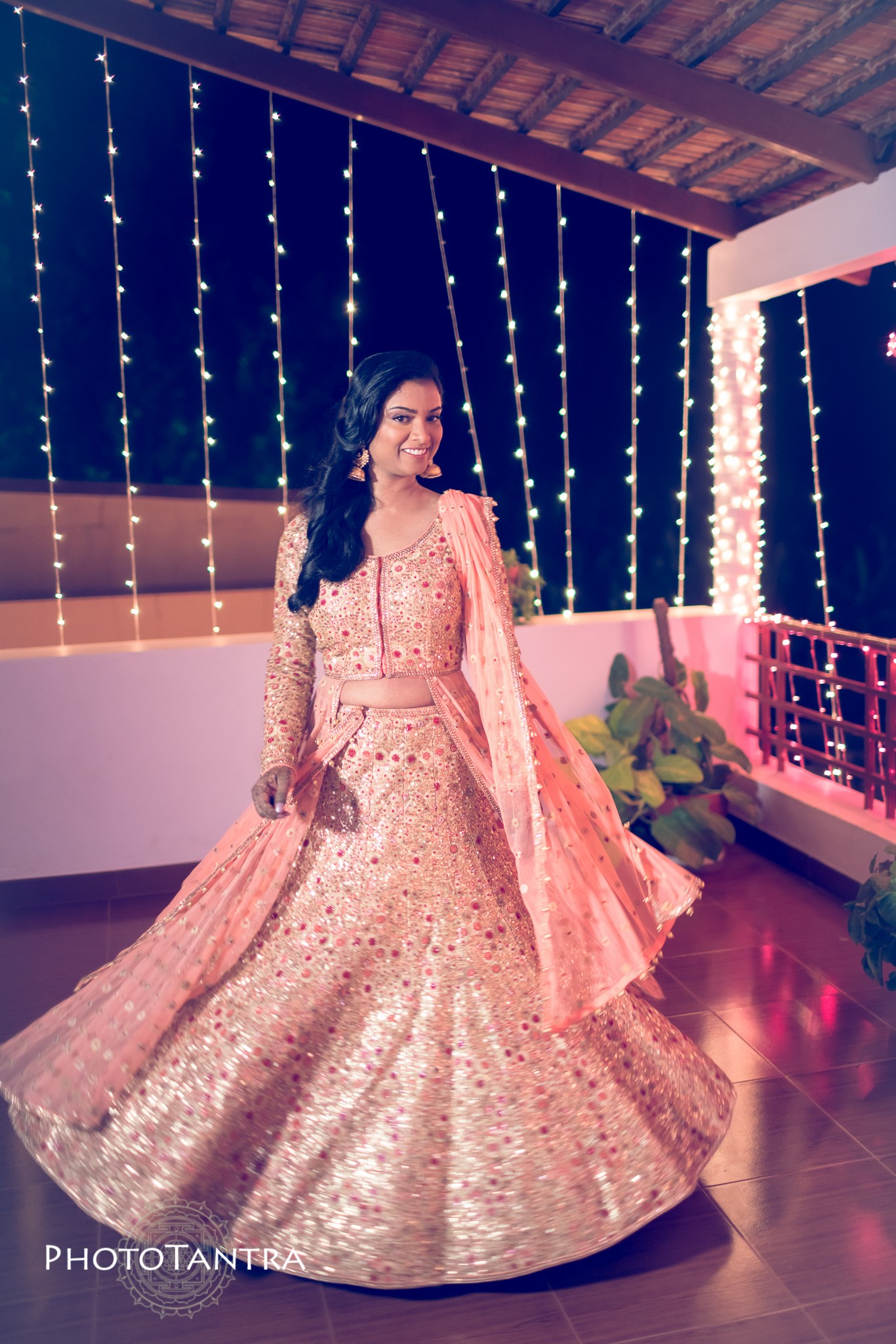 It was on her mehendi day when we actually got to meet both Shanu and Divah and realised how interesting they both were.
Shanu is the First Indian woman to have have travelled Yokotya Yaka in Yamalao Nenets Autonomous,  Russia and have met nomadic reindeer herders, stayed with them and also enjoyed their hospitality by drinking warm reindeer blood and raw reindeer meat. She is also working on a personal documentary project on the vanishing indigenous tribes the world over. Divah, on the other hand is captaining the surrey seamers in the premier cricket league.  We could just keep talking to them but we had a job at hand.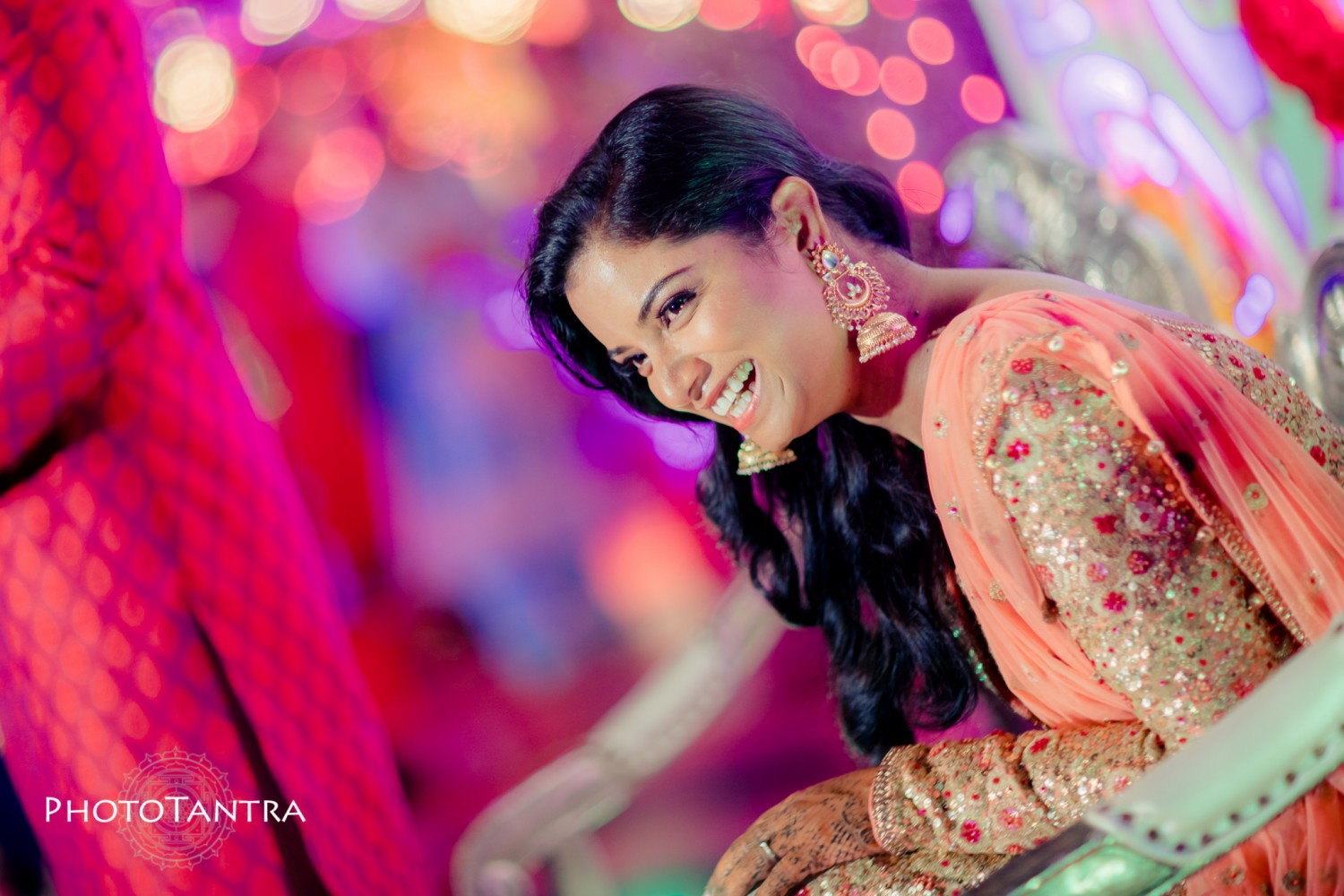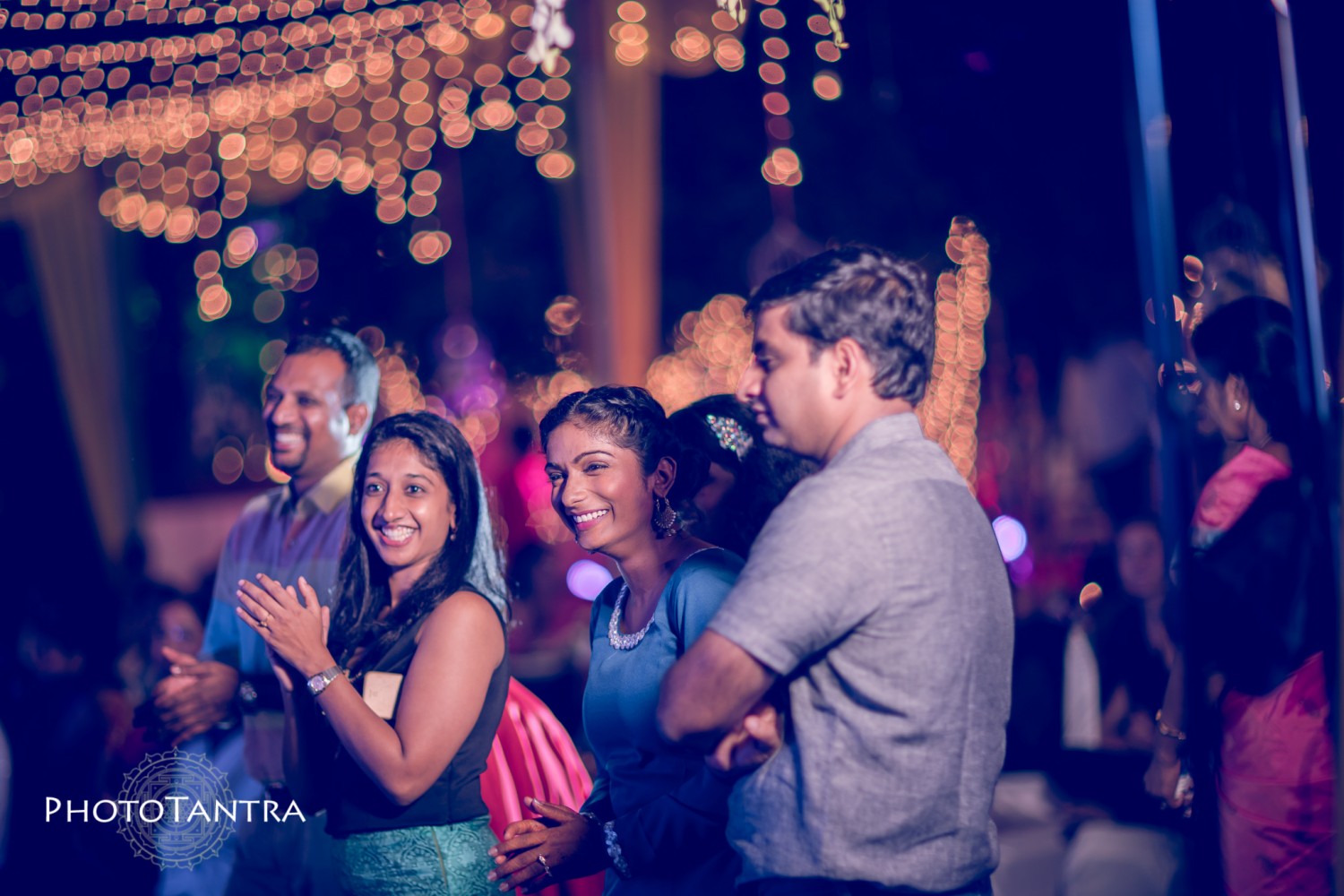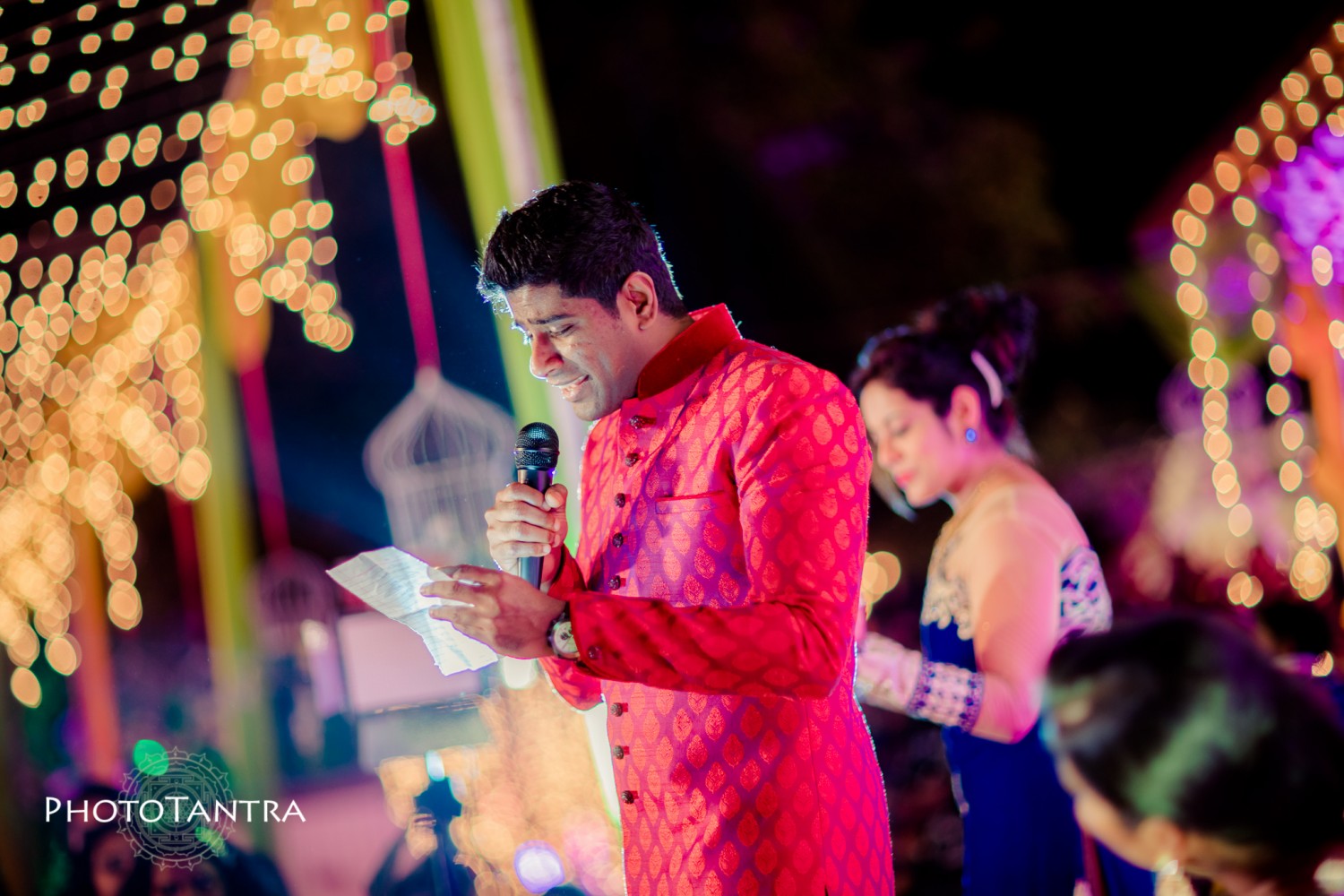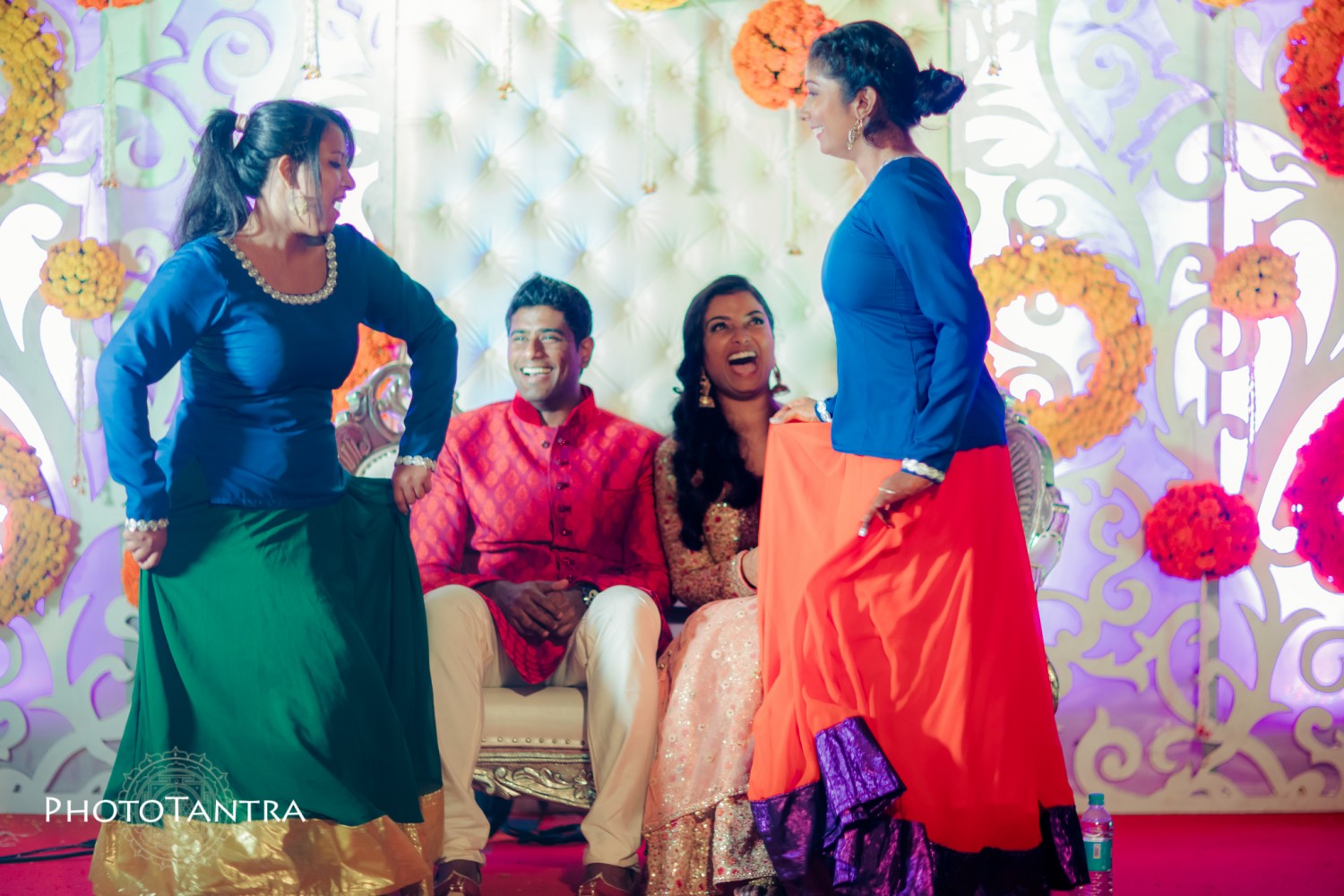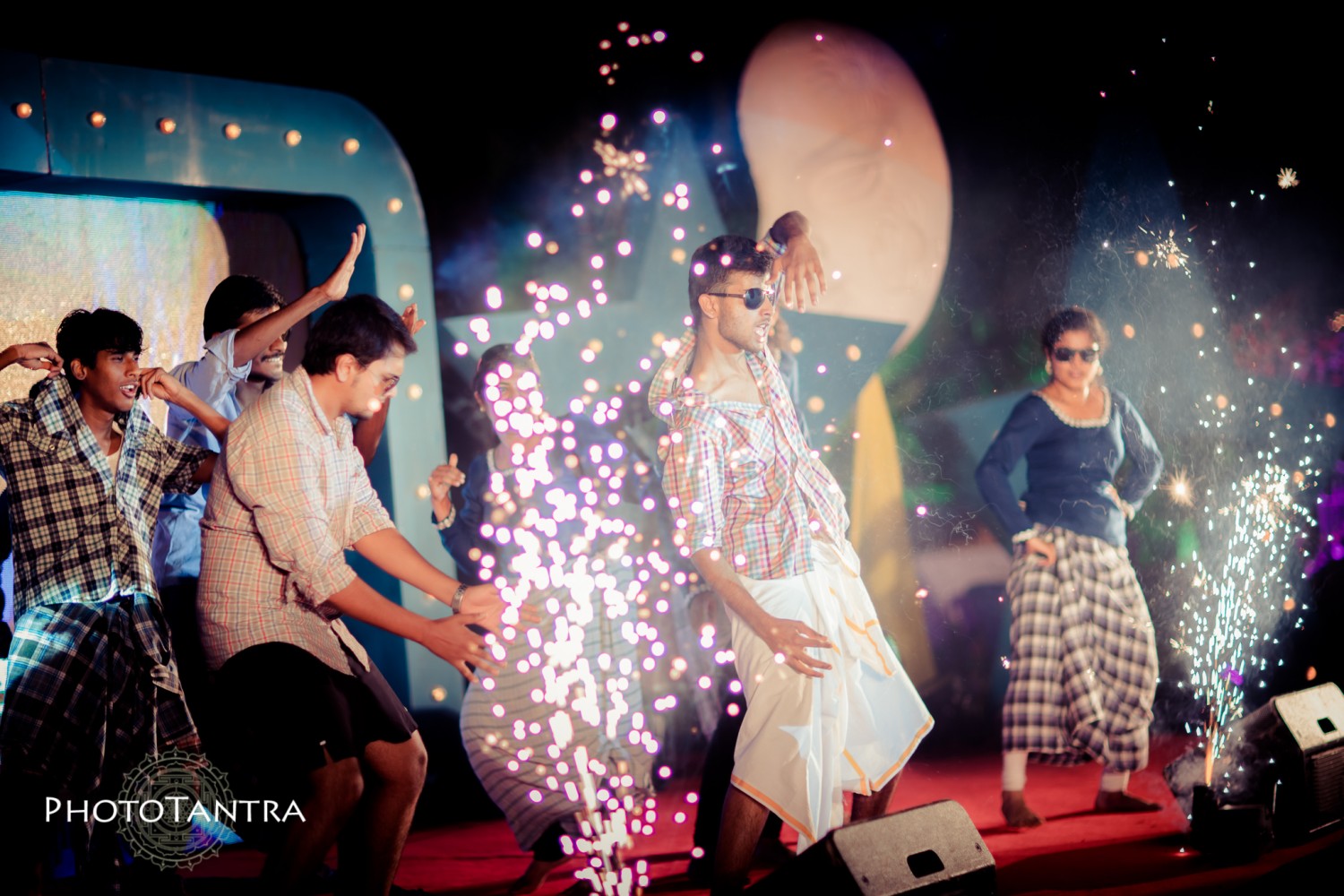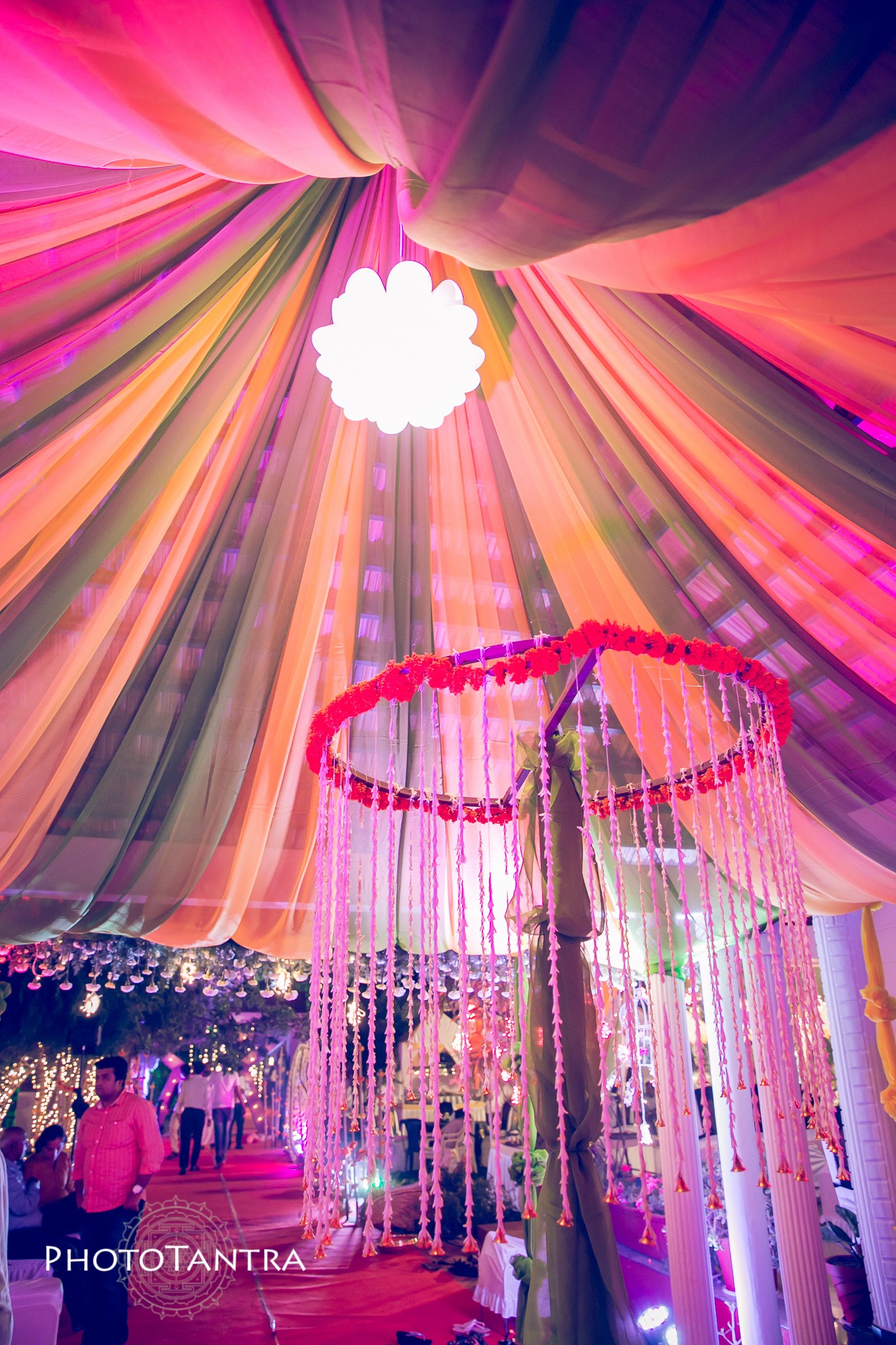 Her mehendi was followed by the Sangeet. Shanu's mehendi and Sangeet  happened at her home in Mysore. For her sangeet she wore a Sabyasachi inspired Gold and Peach Lehenga. The entire family participated in the Sangeet night. Shanu, Divah and the audience could not stay away from the high energy Sangeet and joined the entire family on stage. Sometimes, we also had to stop shooting just to finish a laughing fit. Her family is full of warmth and humour. We seldom saw their parents without a smile. A family that smiles together, parties together is our favorite type of family.
Next day was dedicated for their couple shoot. Their pre-wedding shoot happened at the Lalith Mahal Palace, Mysore. The huge, white palace stunningly accentuated the reds which all the brides maids wore and the Gold Dress of Shanu. We always maintain that the people in the photograph make the photograph. A photograph never lies. Shanu and Divah are a great example of that. Their pre-wedding photographs only brings out the love that we have for each other and the simple, honest humans that they are.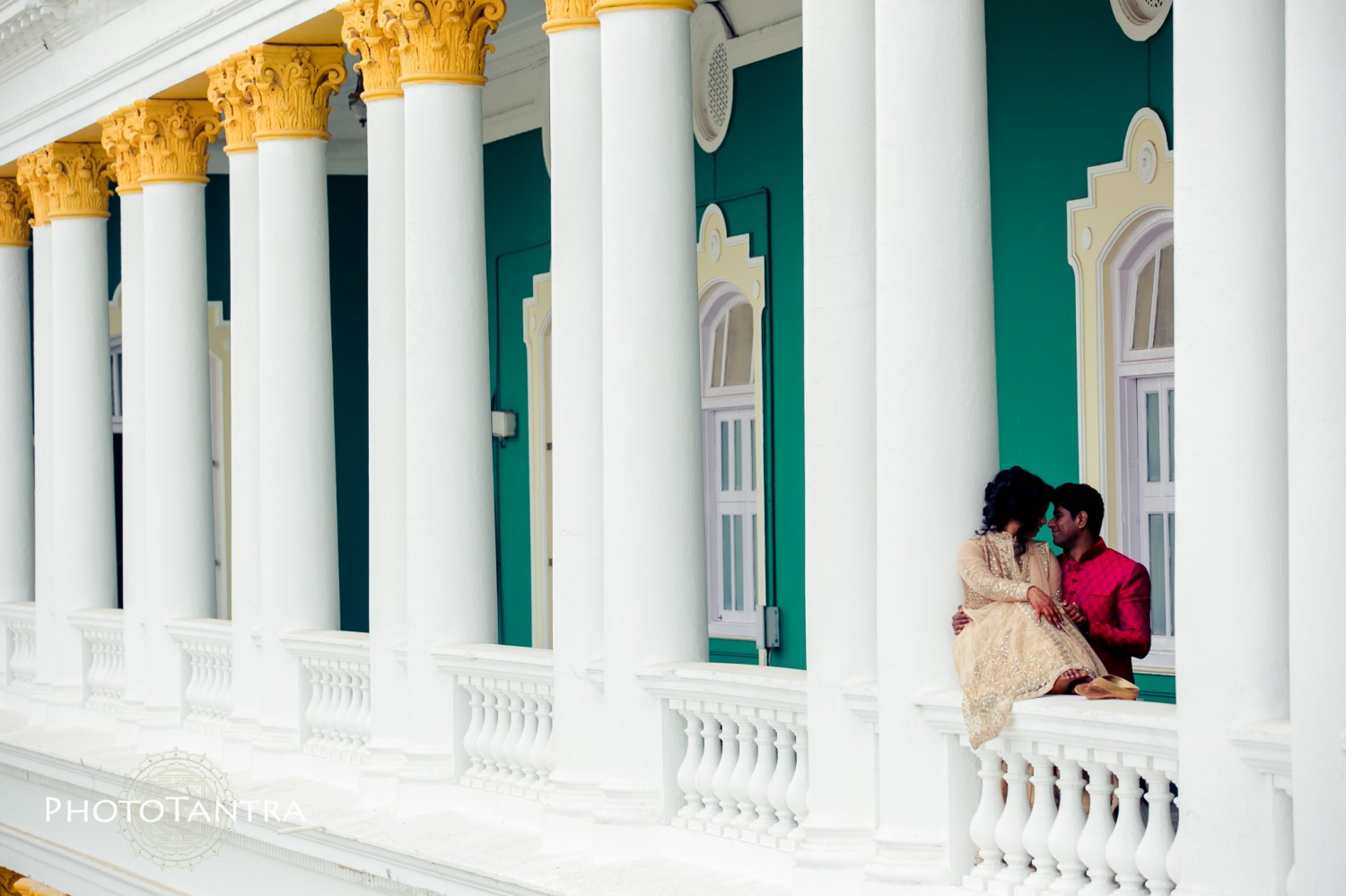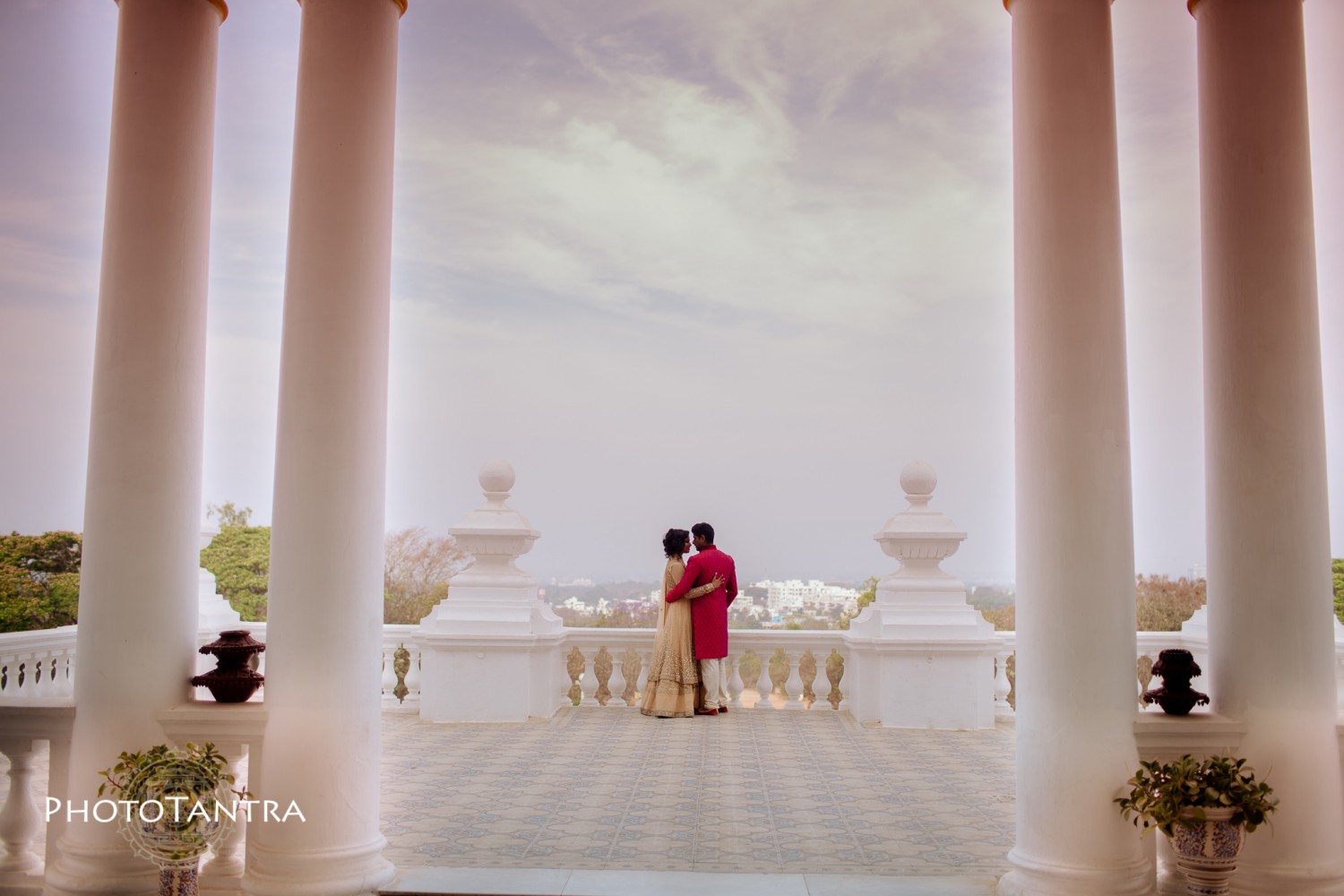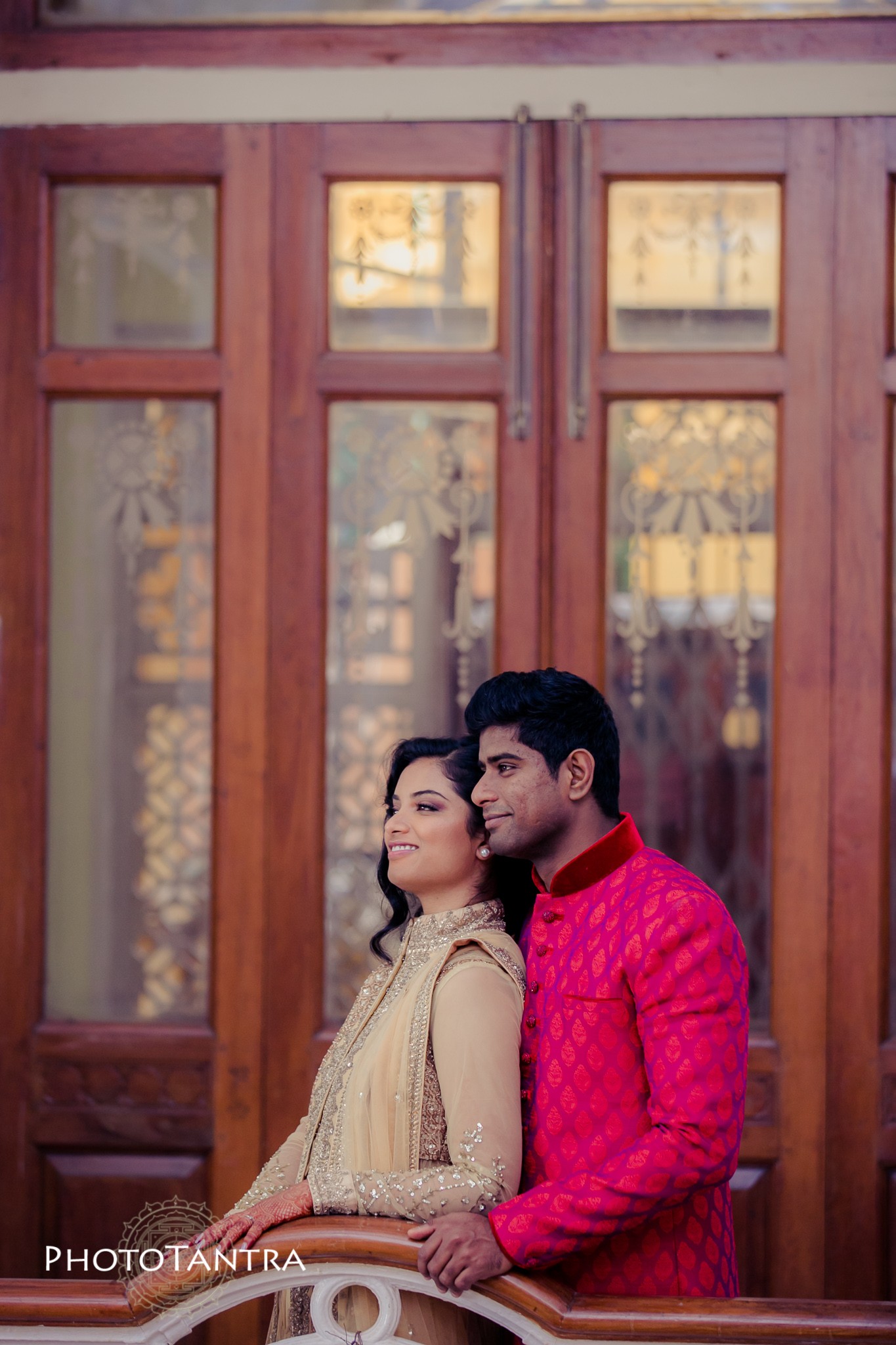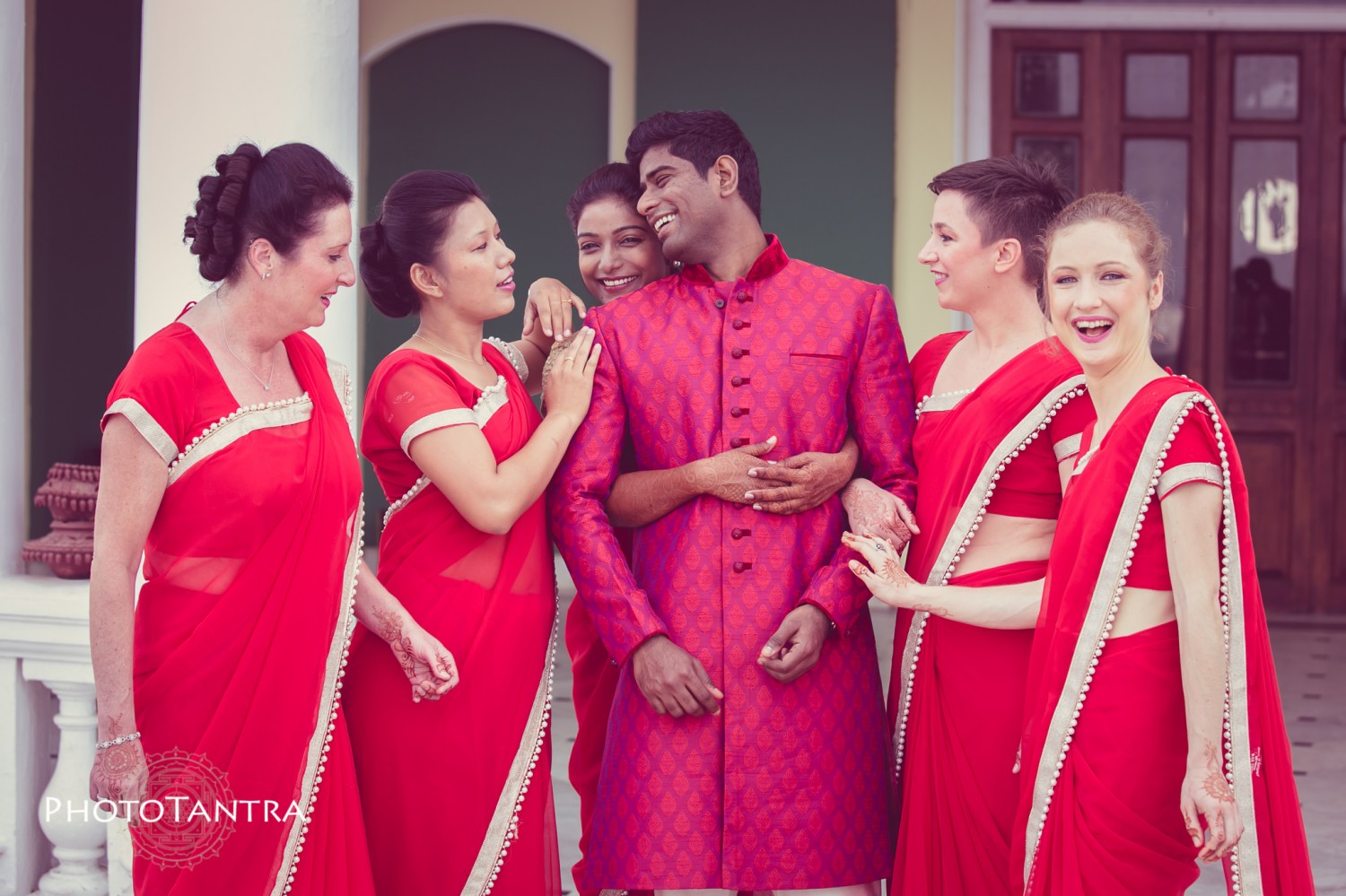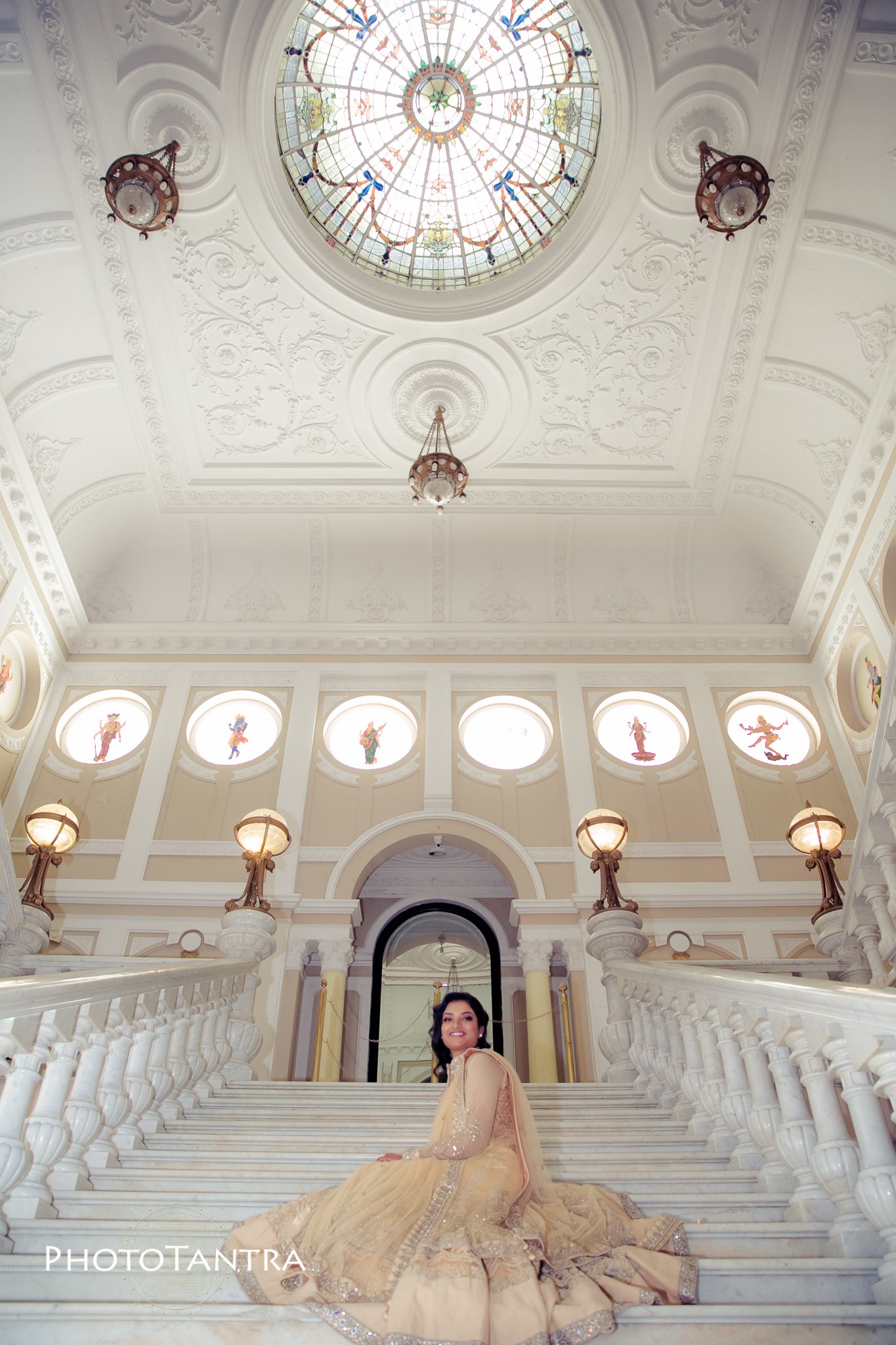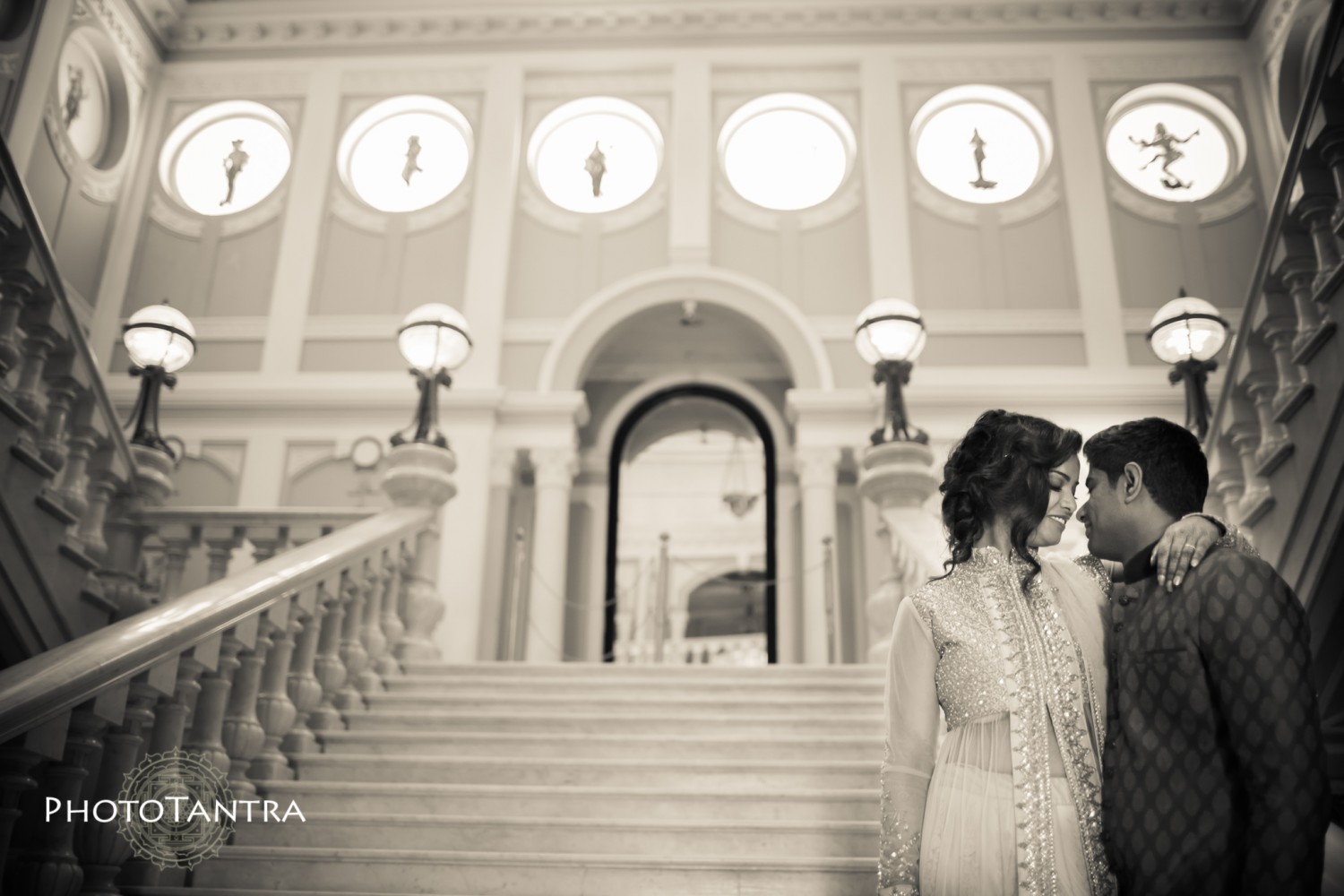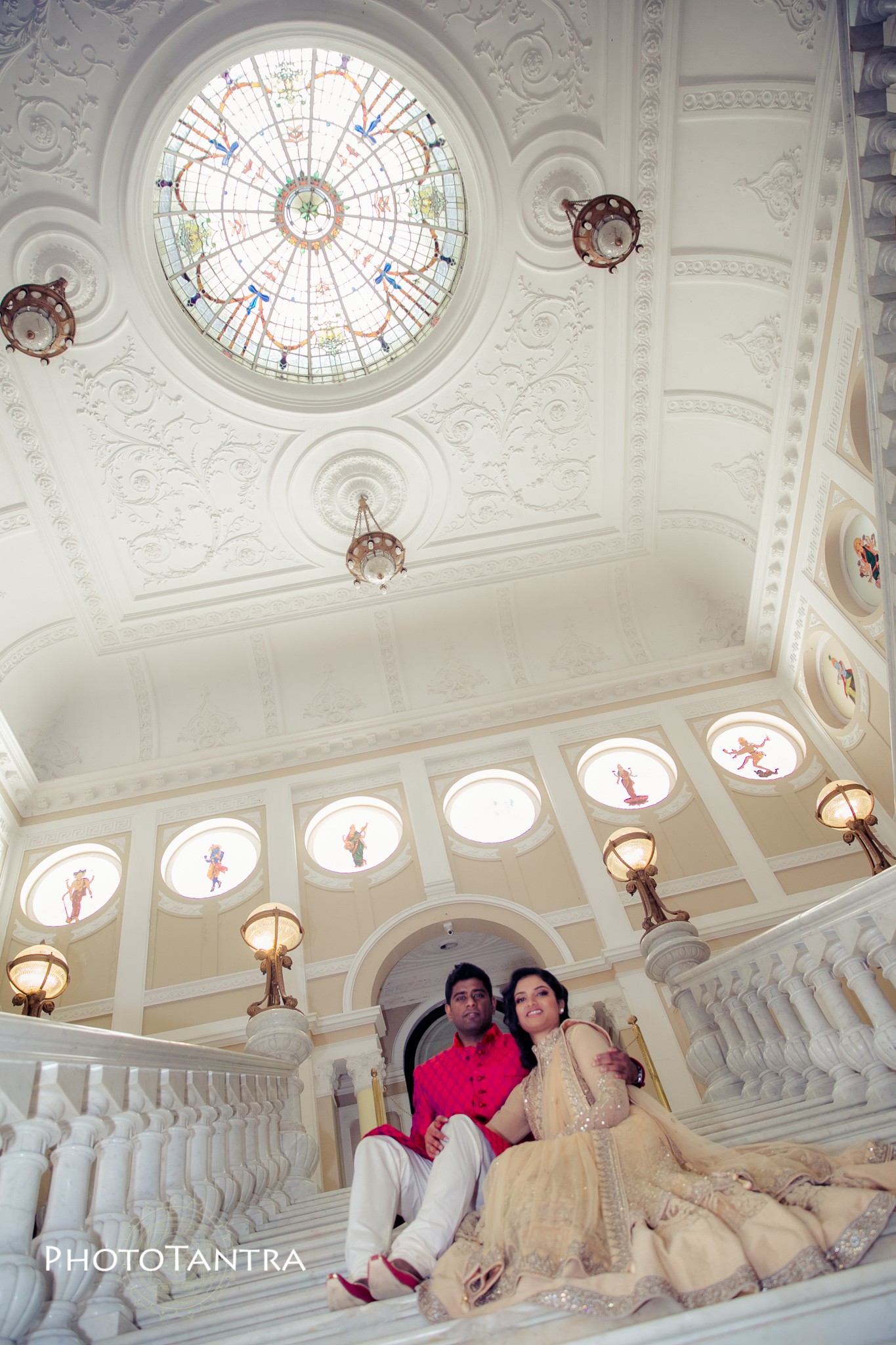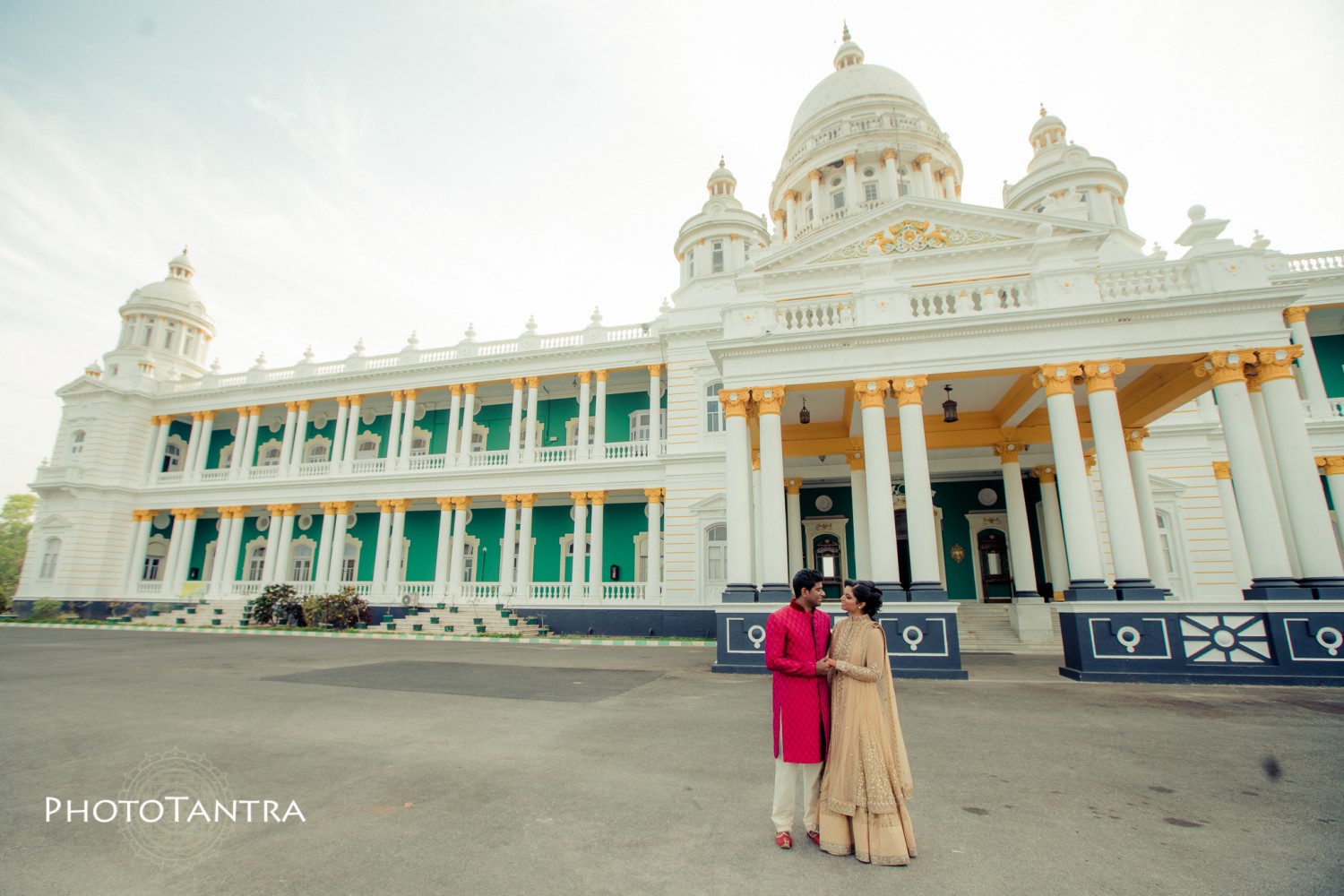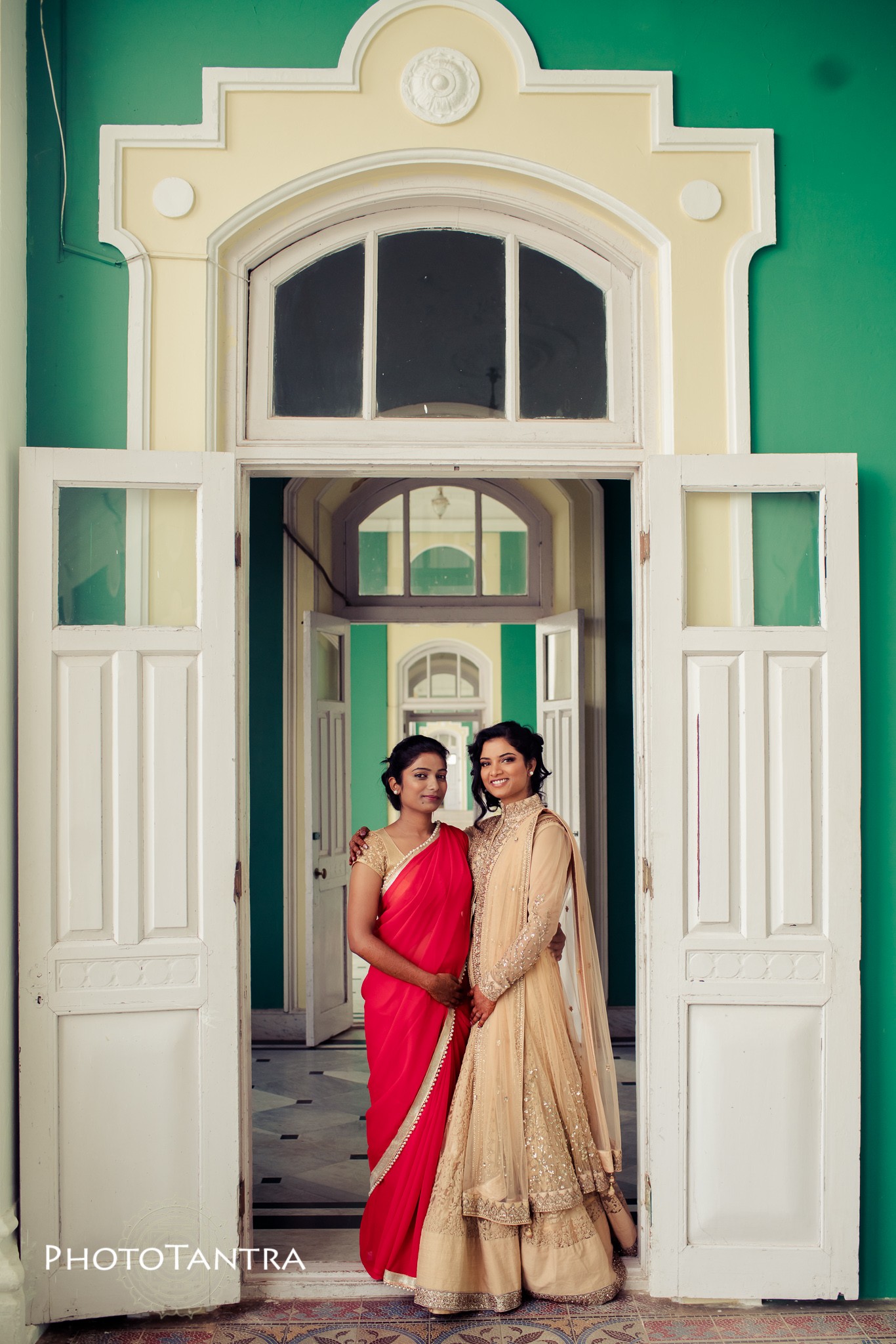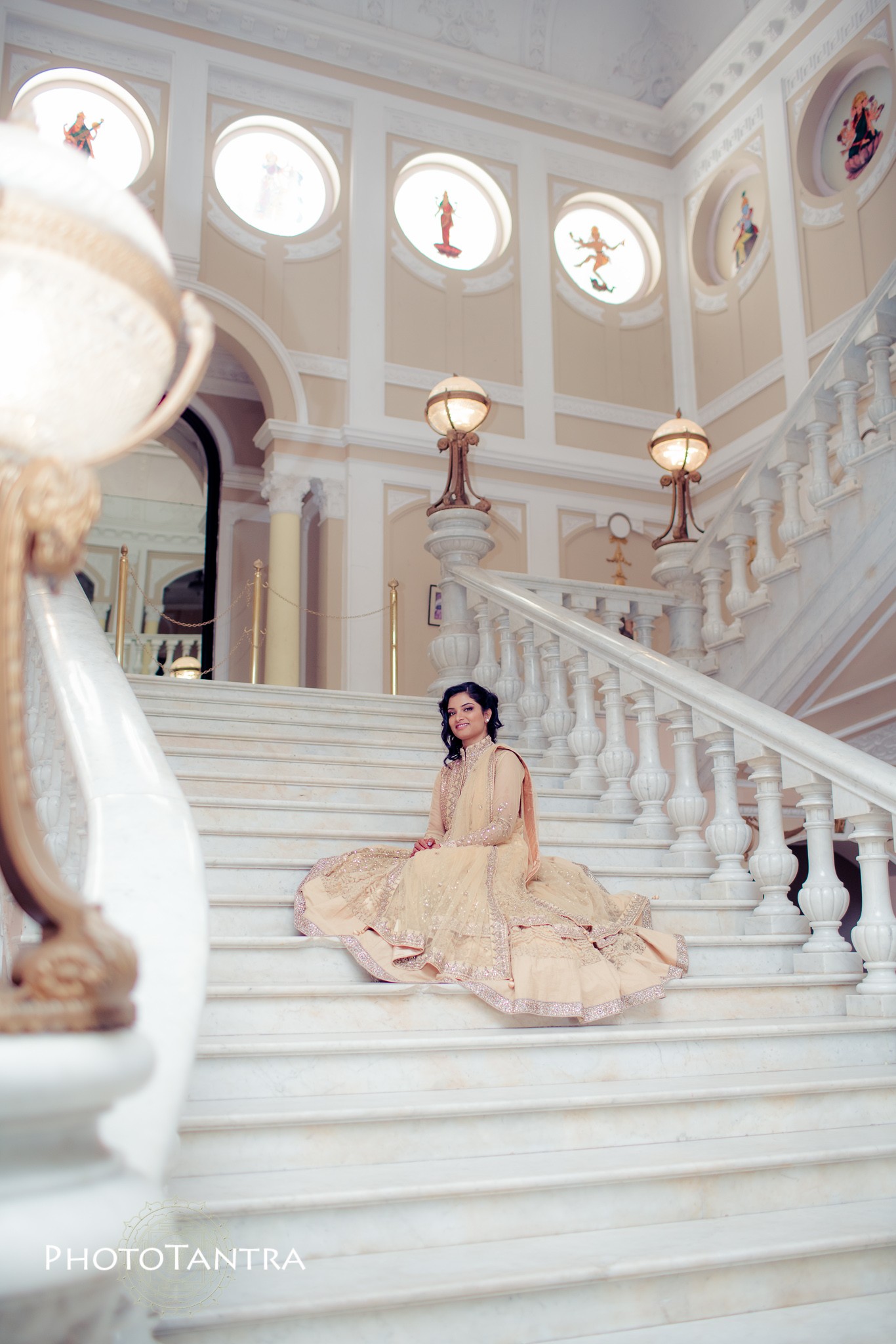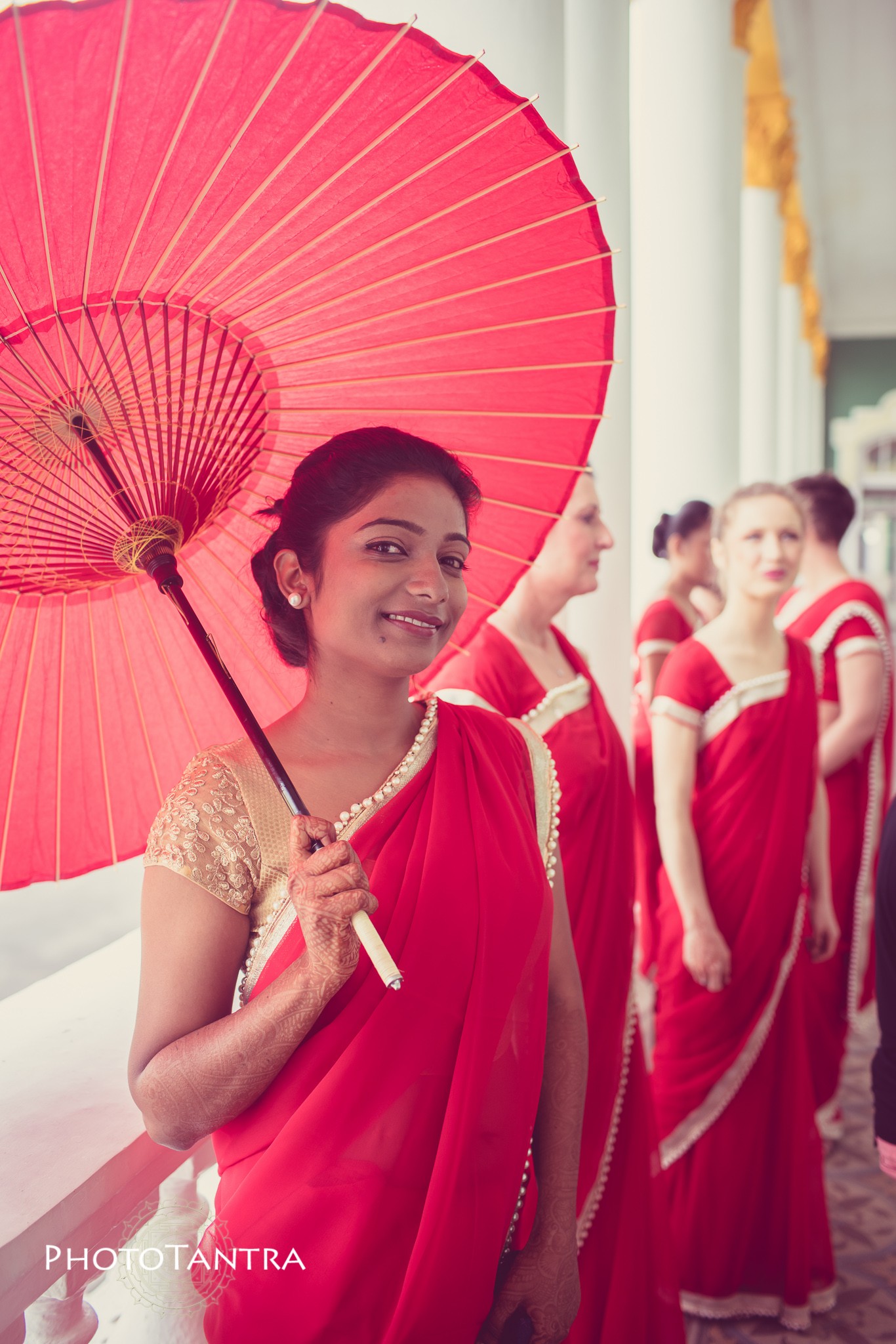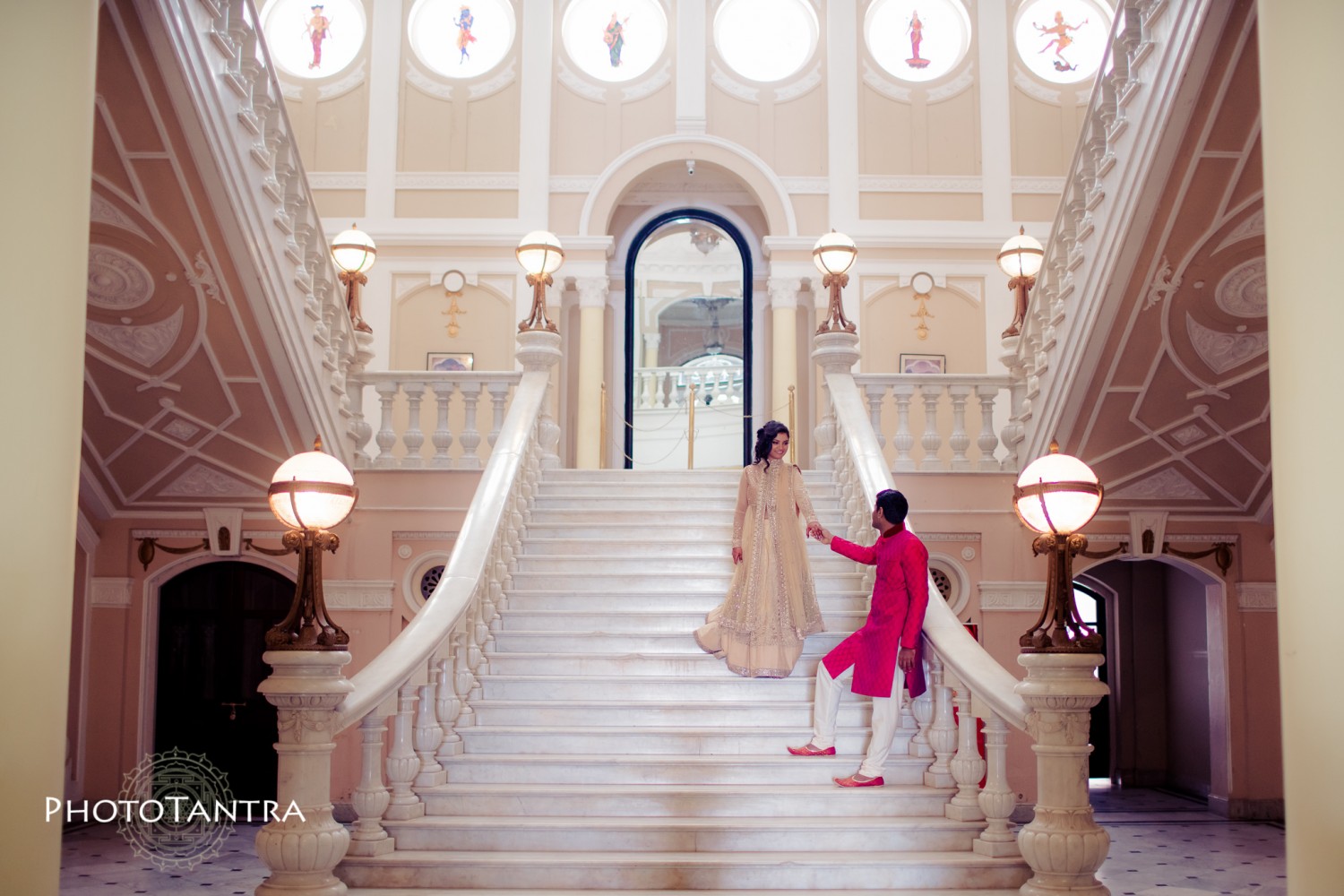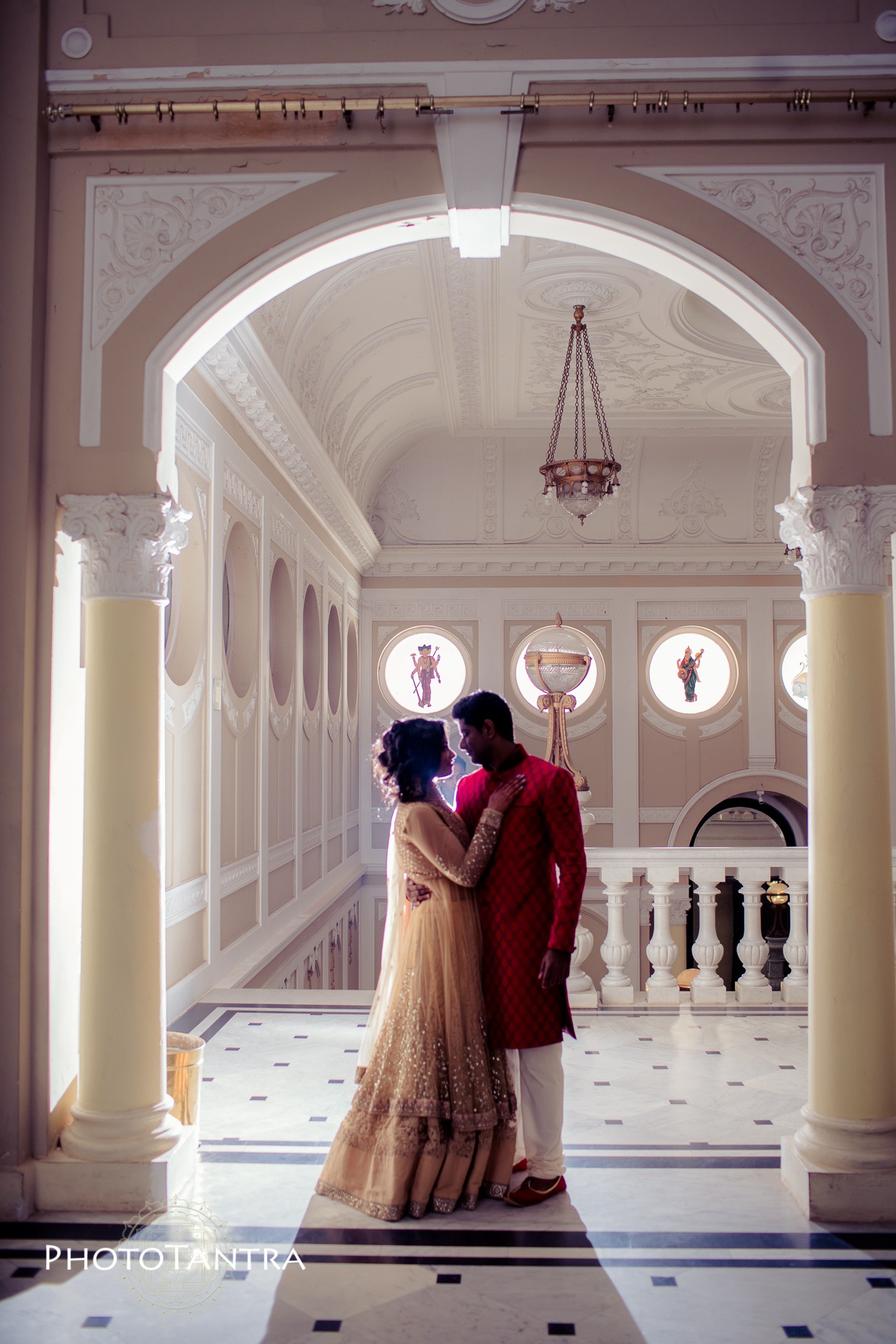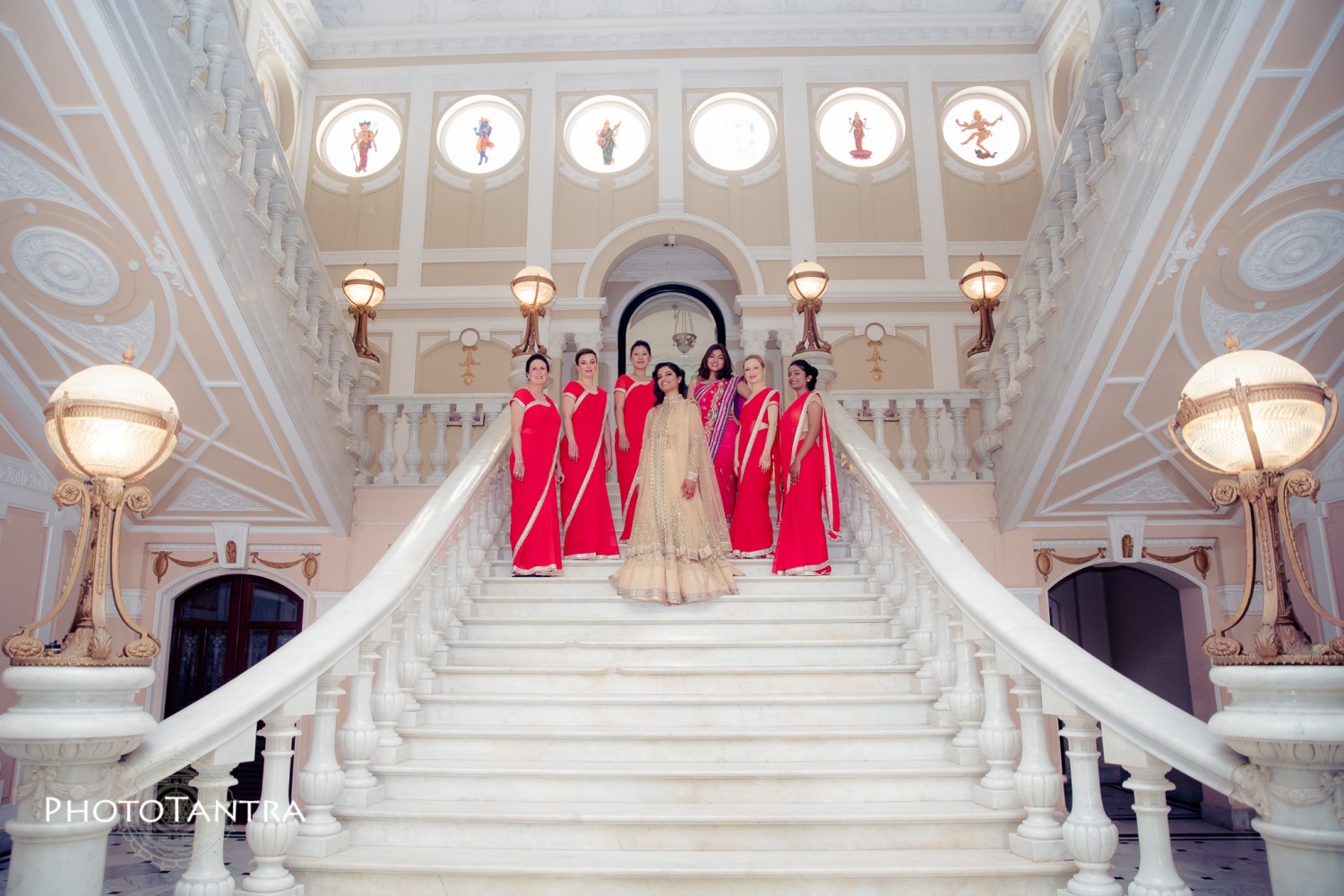 The evening was planned for their reception. For this Shanu wore a beautiful Diamond choker and a maroon Anju Modi lehenga while our groom Divah shined all through in a P.N. Rao Nehru Jacket.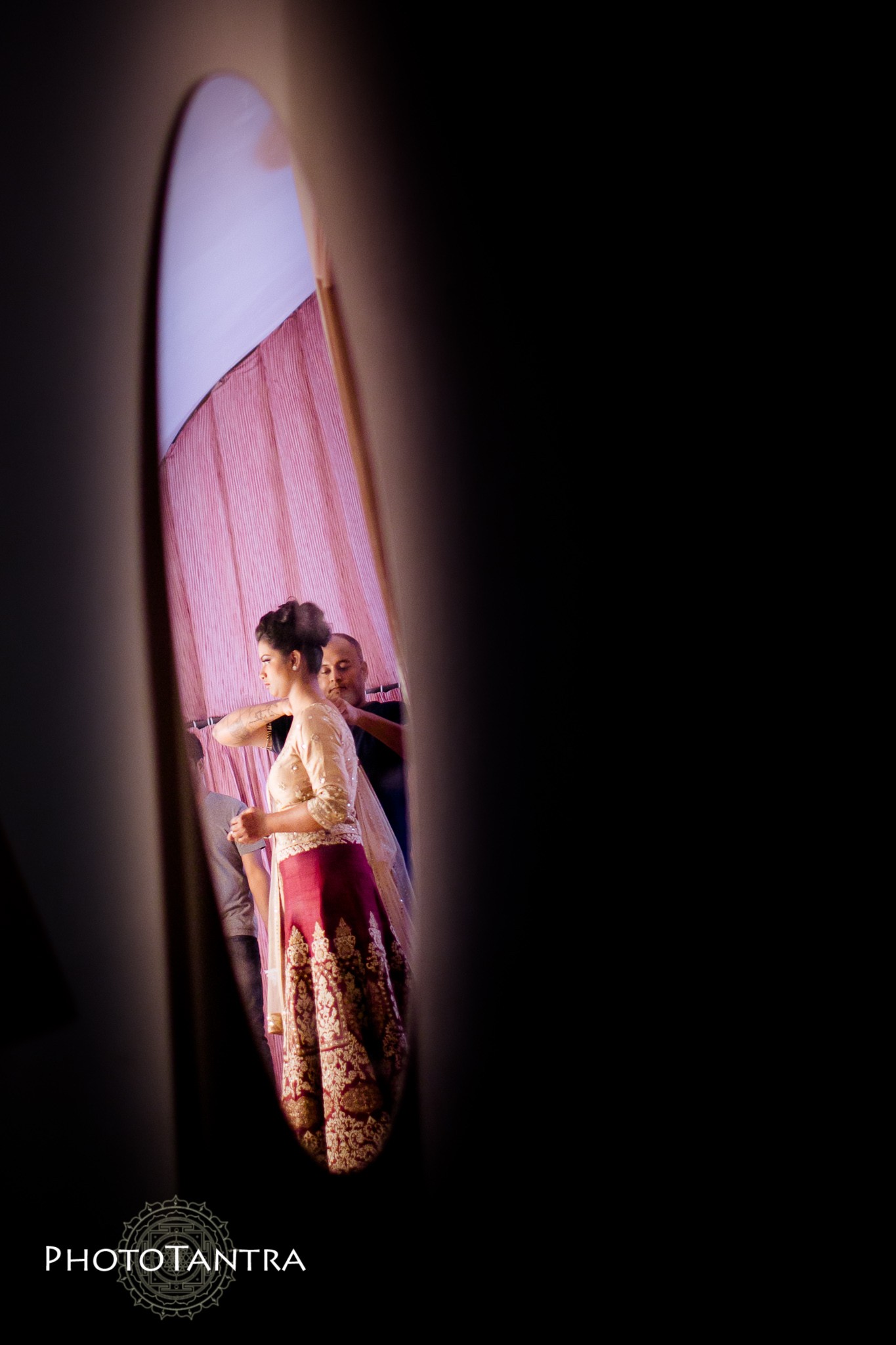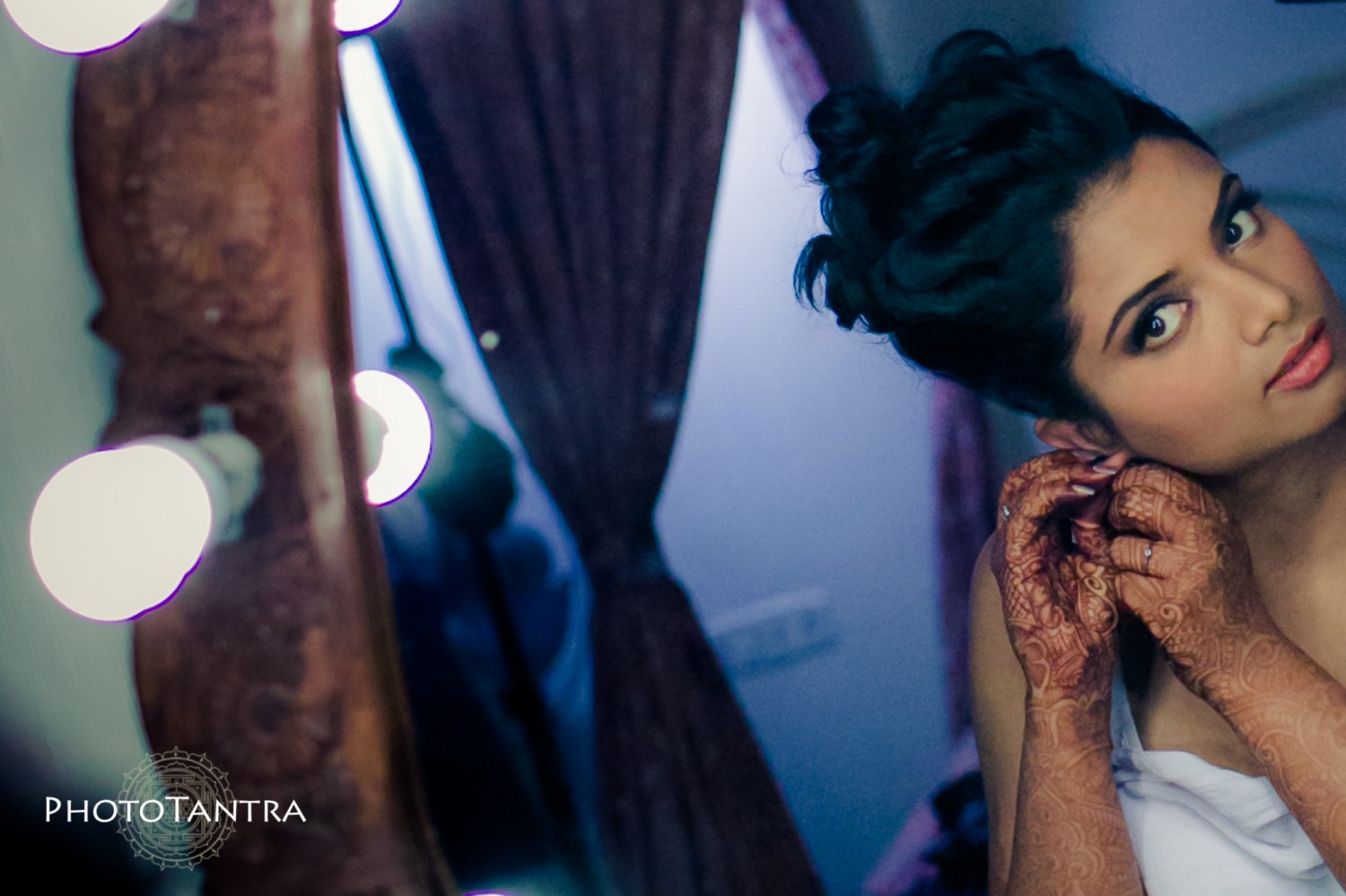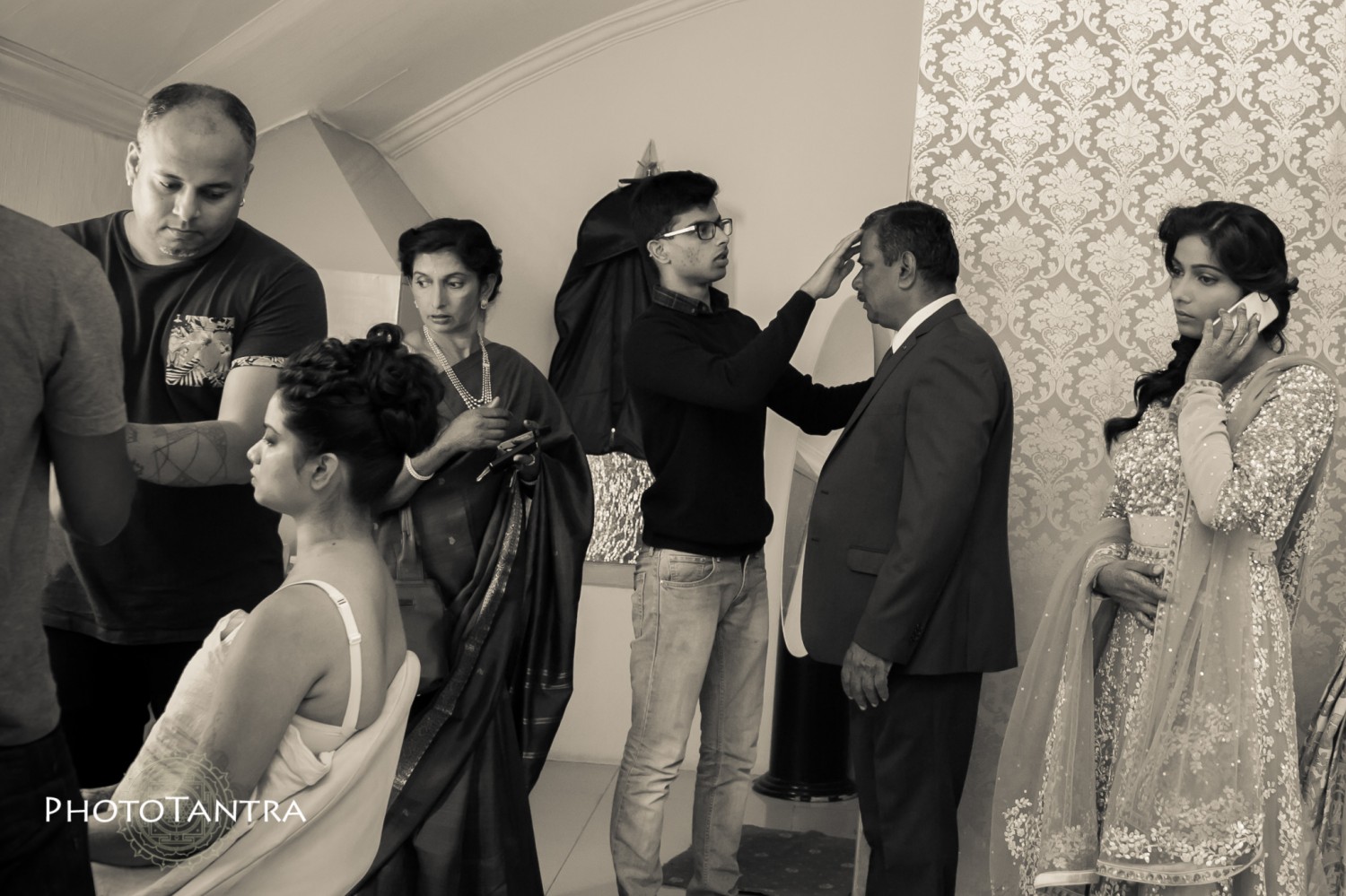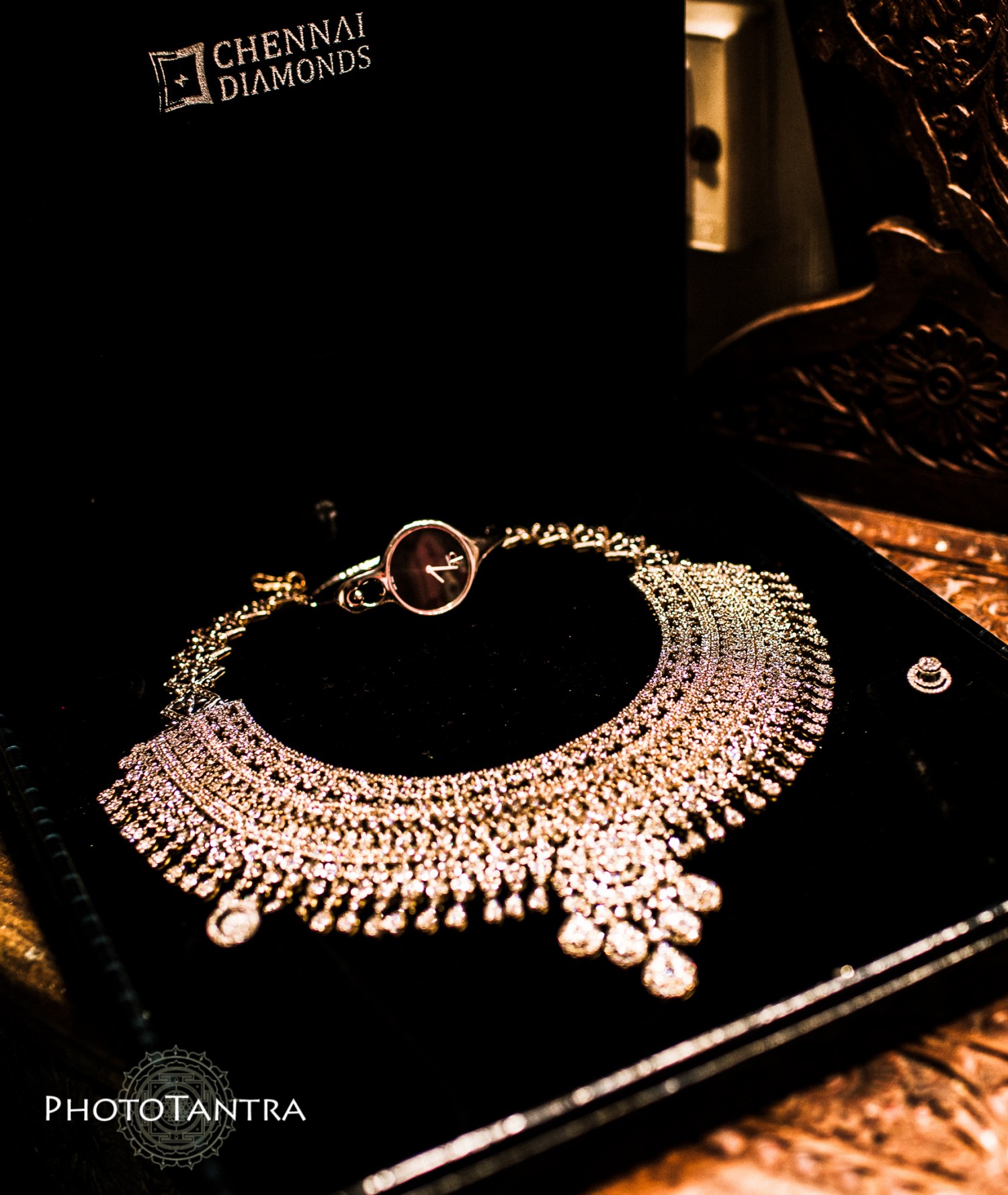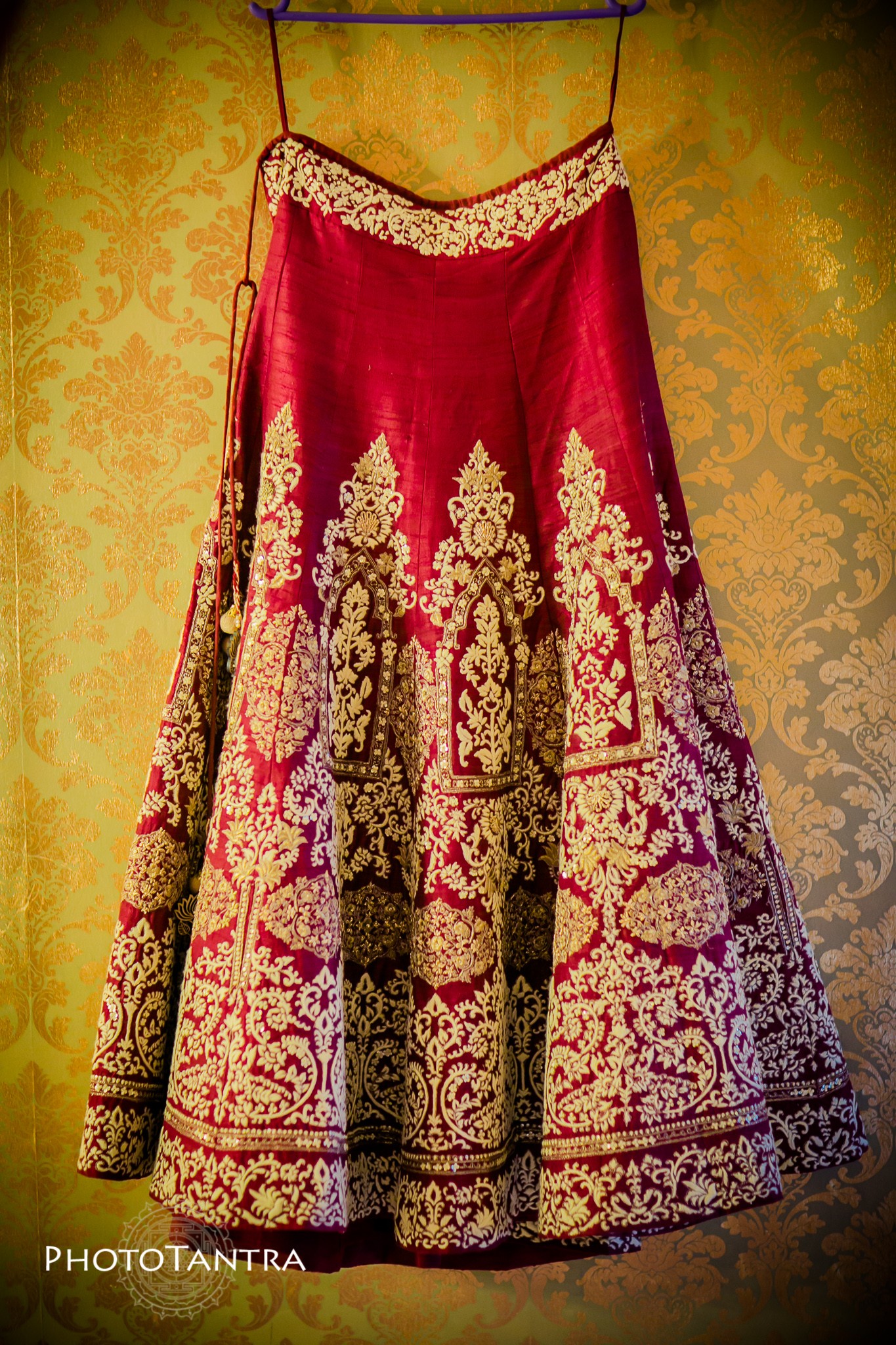 3rd day was their wedding day. In Shanu's word, this is how they fell in love and this is how Divah proposed to her; We met through a friends birthday party in Nov 2013. Divahar asked for my number and started texting the ritualistic good morning, afternoons and good nights:) I was at that time planning my expedition to Antarctica, which kept me busy. In December I embarked on a 4 week journey to Antarctica during which I fell sick on the ship with a life threatening virus. I was airlifted and bought back to London in Jan 2014. This was followed by 8 weeks in hospital and a year in recovery retraining myself to speak and walk and also had lost 40 kilos in 10 days.
 Divahar stayed by me during this period and helped me recover. On Jan 19th which also happened to be Divas birthday was our first official date was in the infectious disease department of Hillingdon Hospital, critical care unit.  . A guy who would spend his birthday alongside the bed of a very sick girl , someone who he had met only once before deserved a muffin and candle, something the nurses arranged at my request. That was the moment I knew that I was defiantly destined to be with this man. Considering he had asked me to marry him the first time we met! This joke that turned into a reality.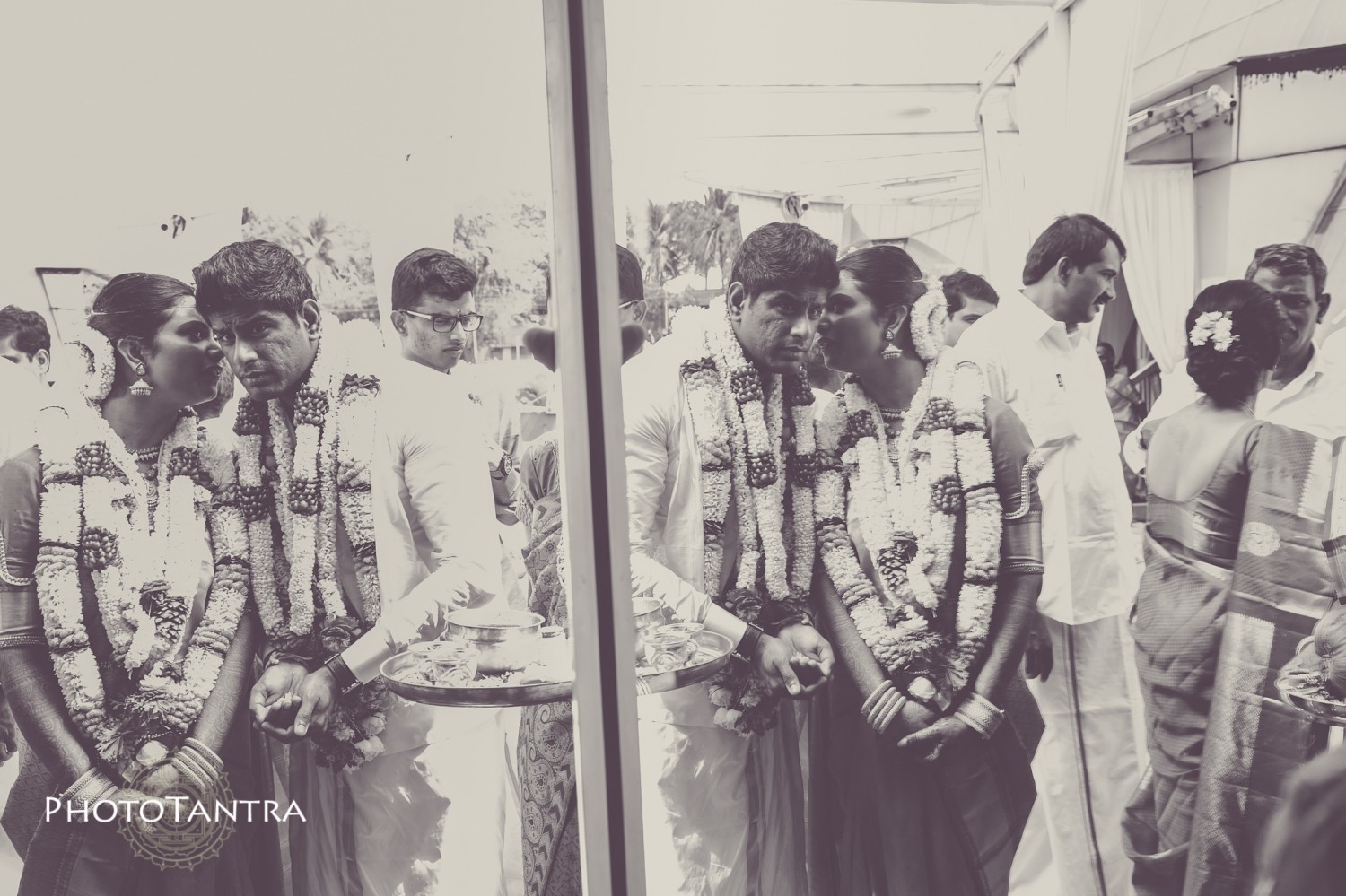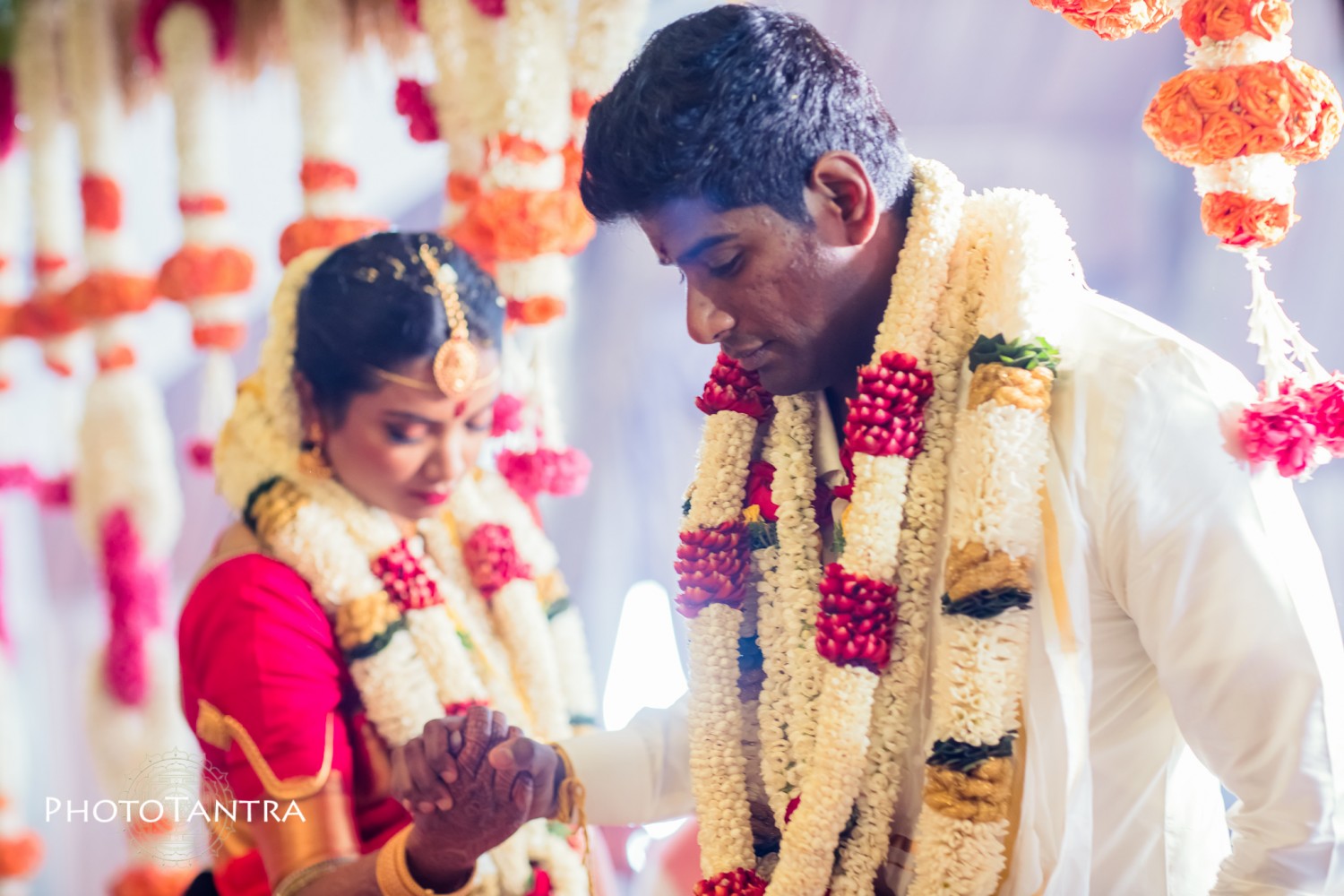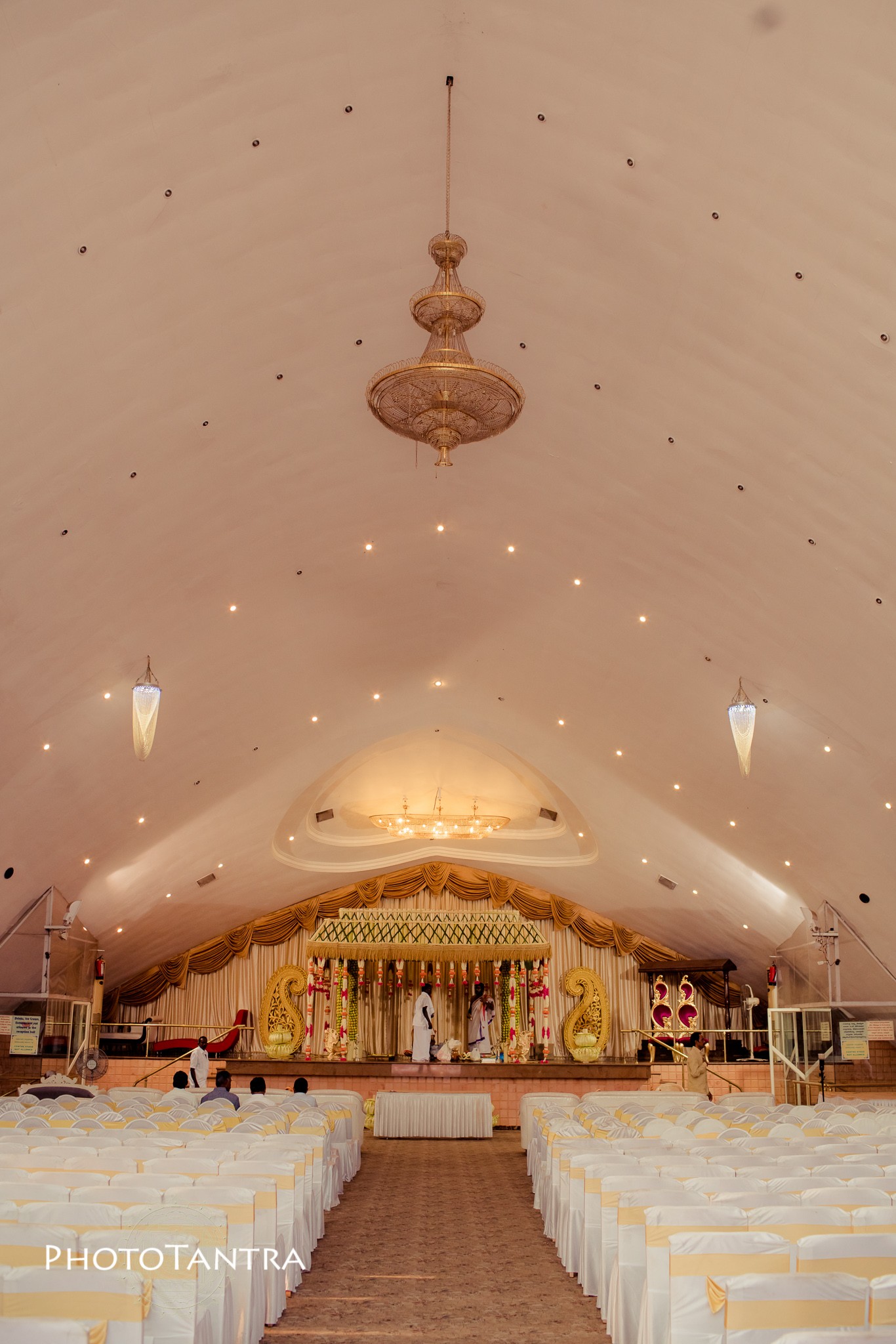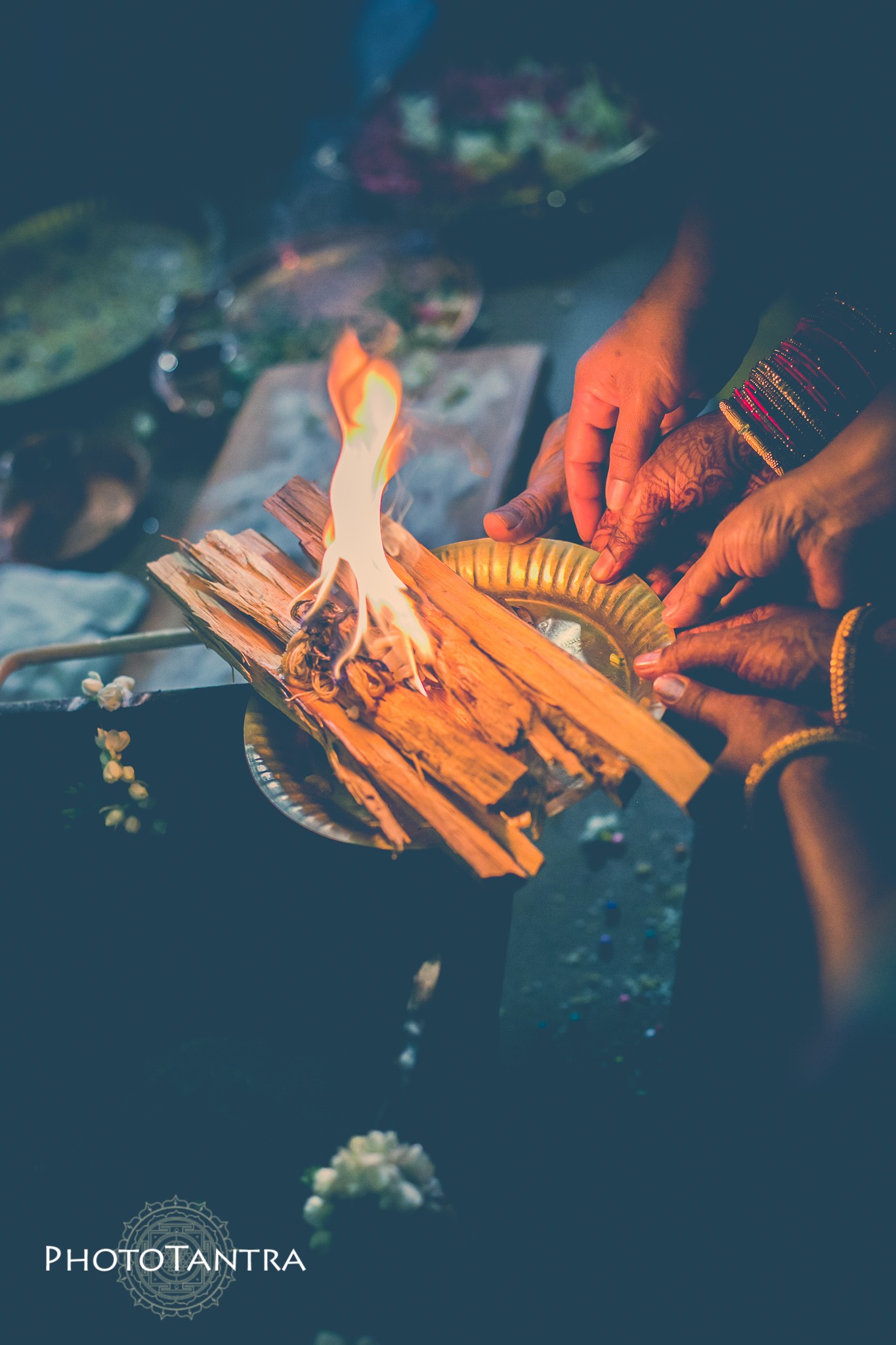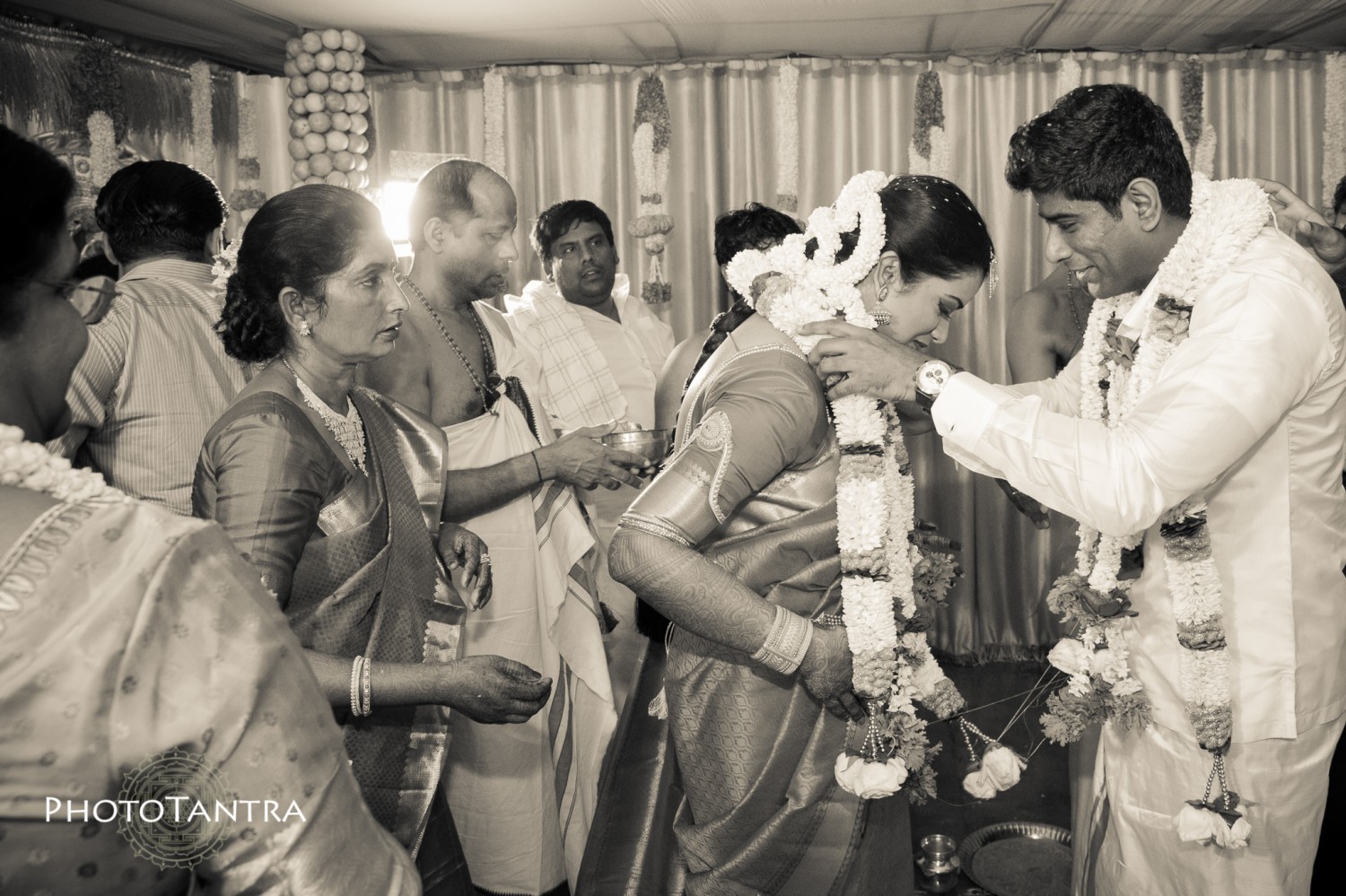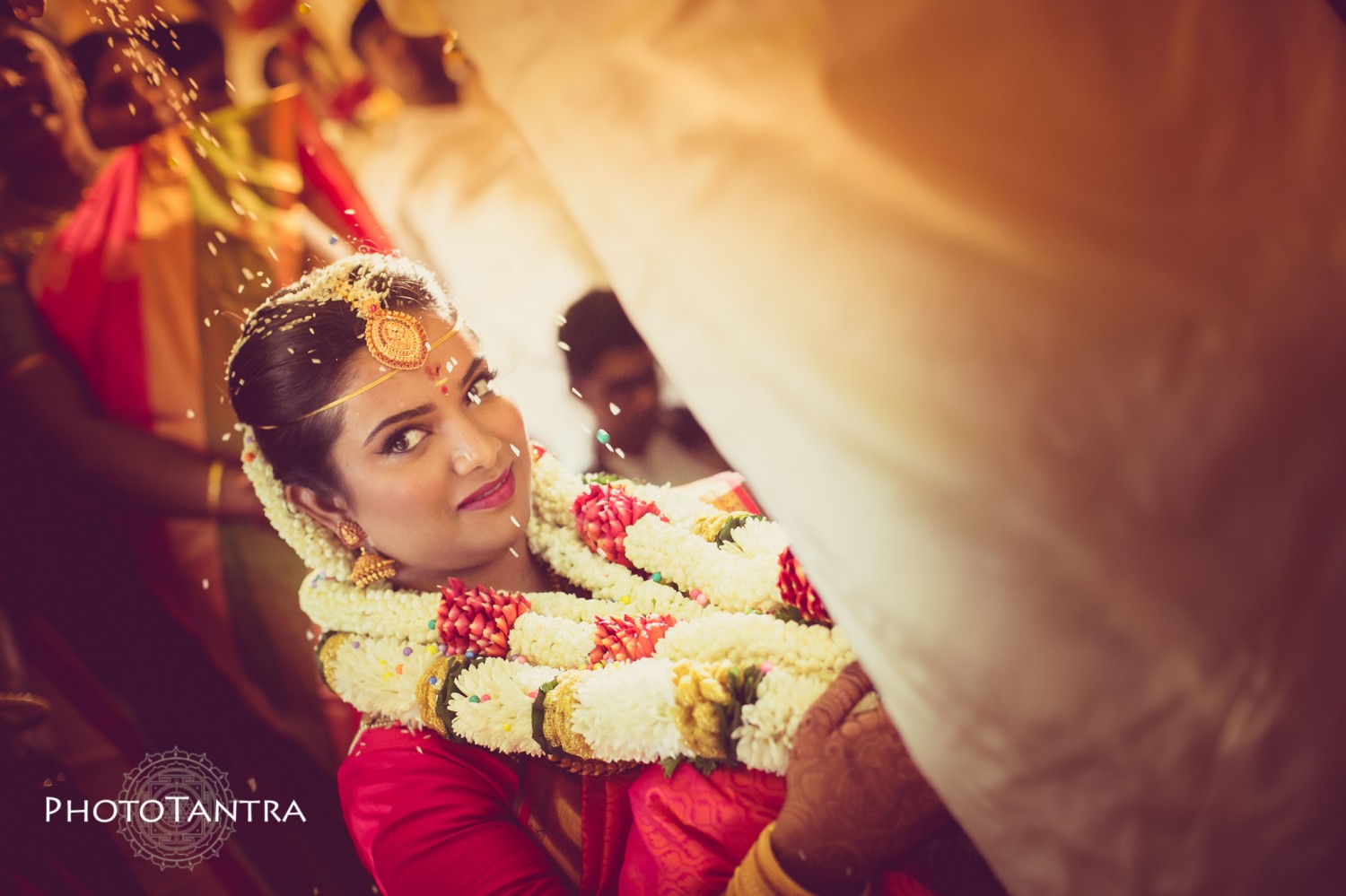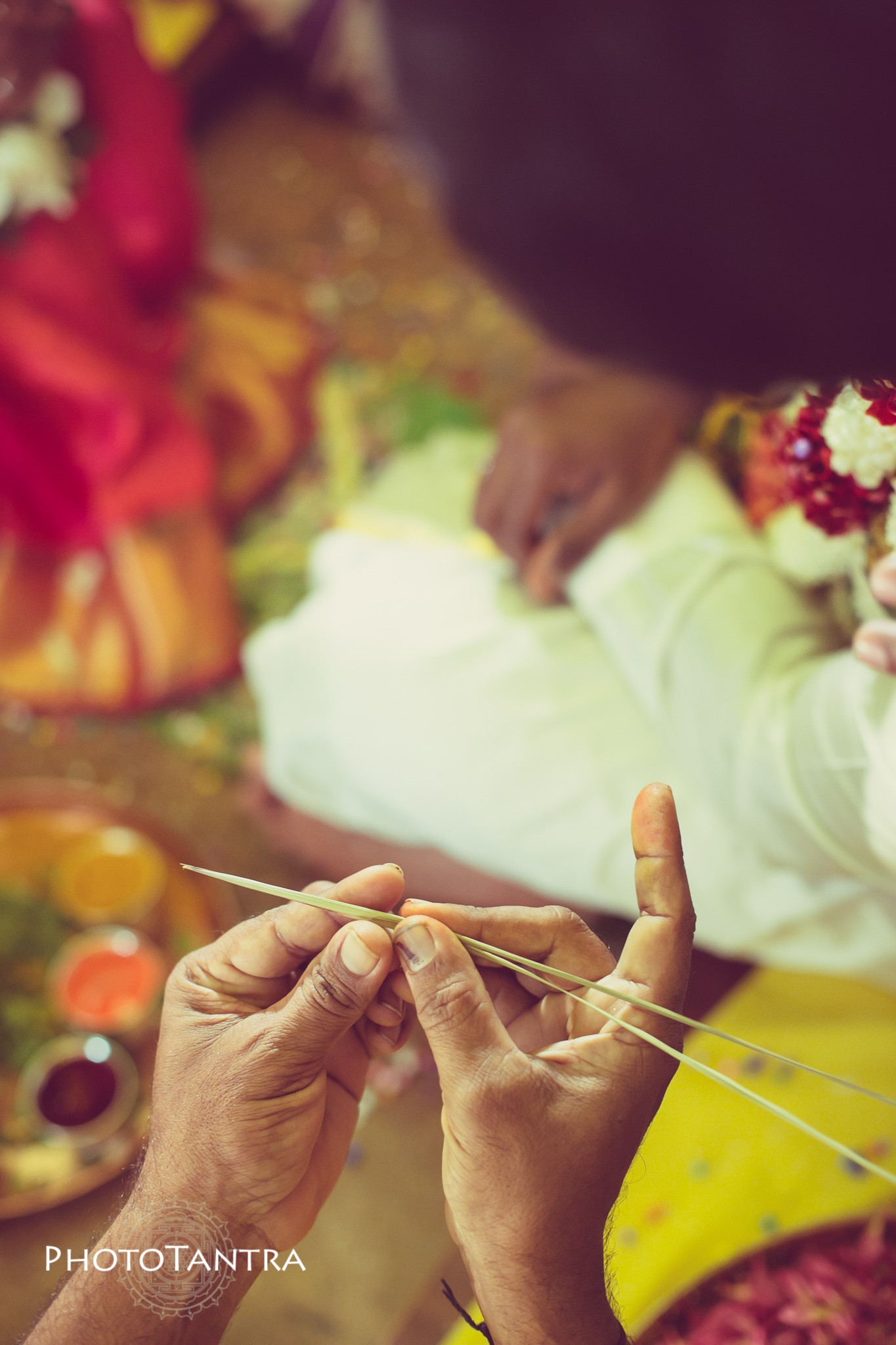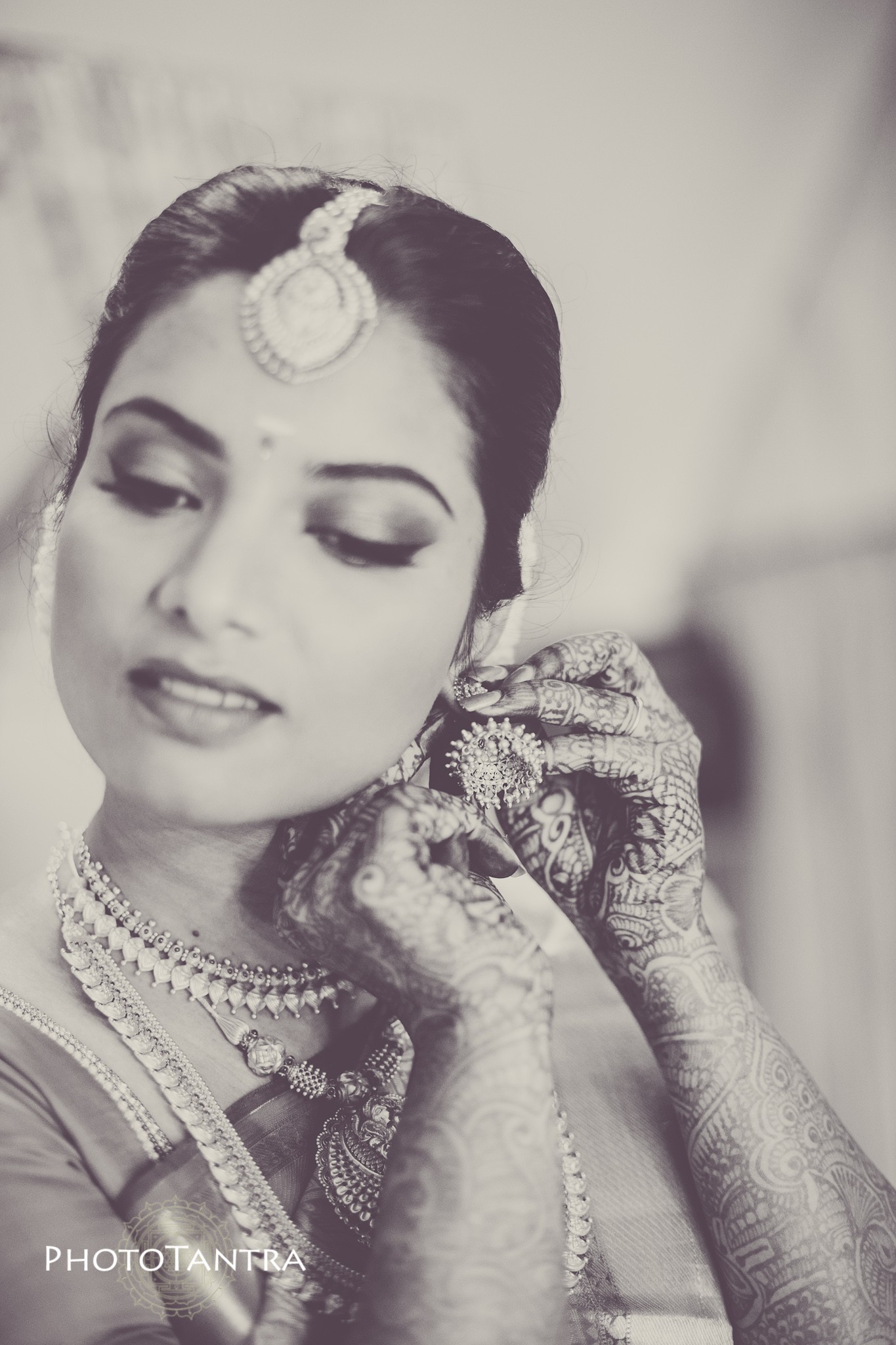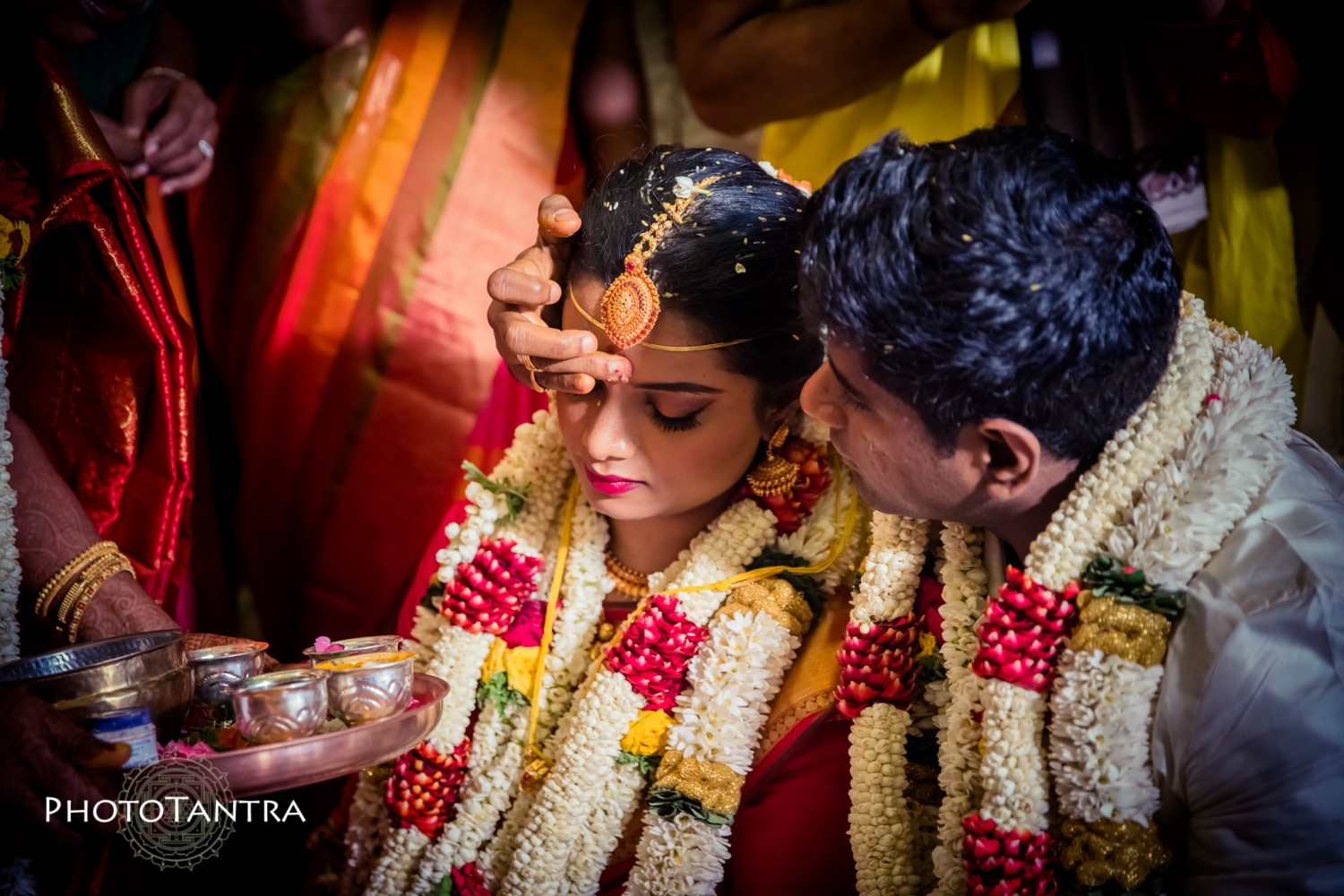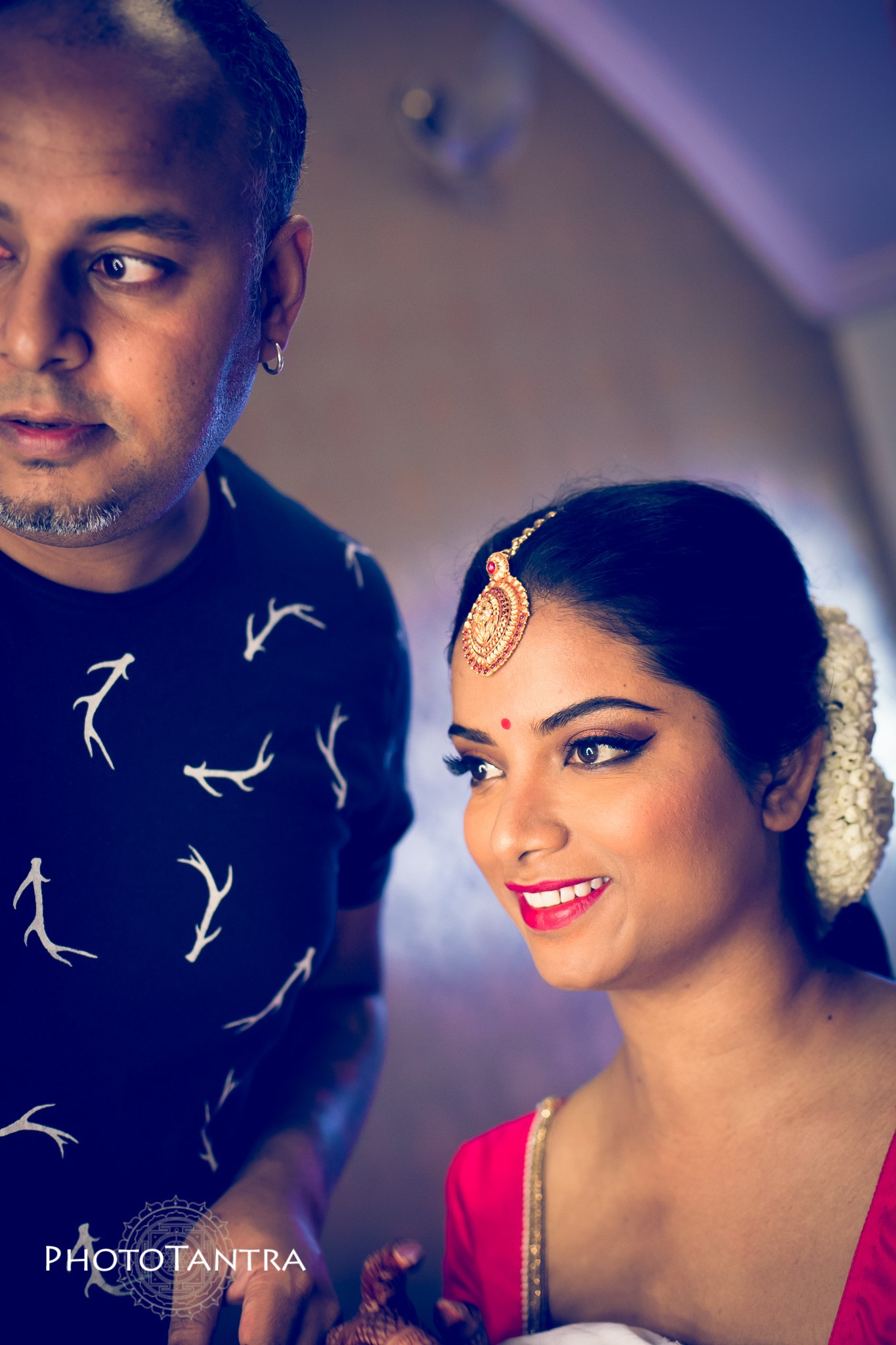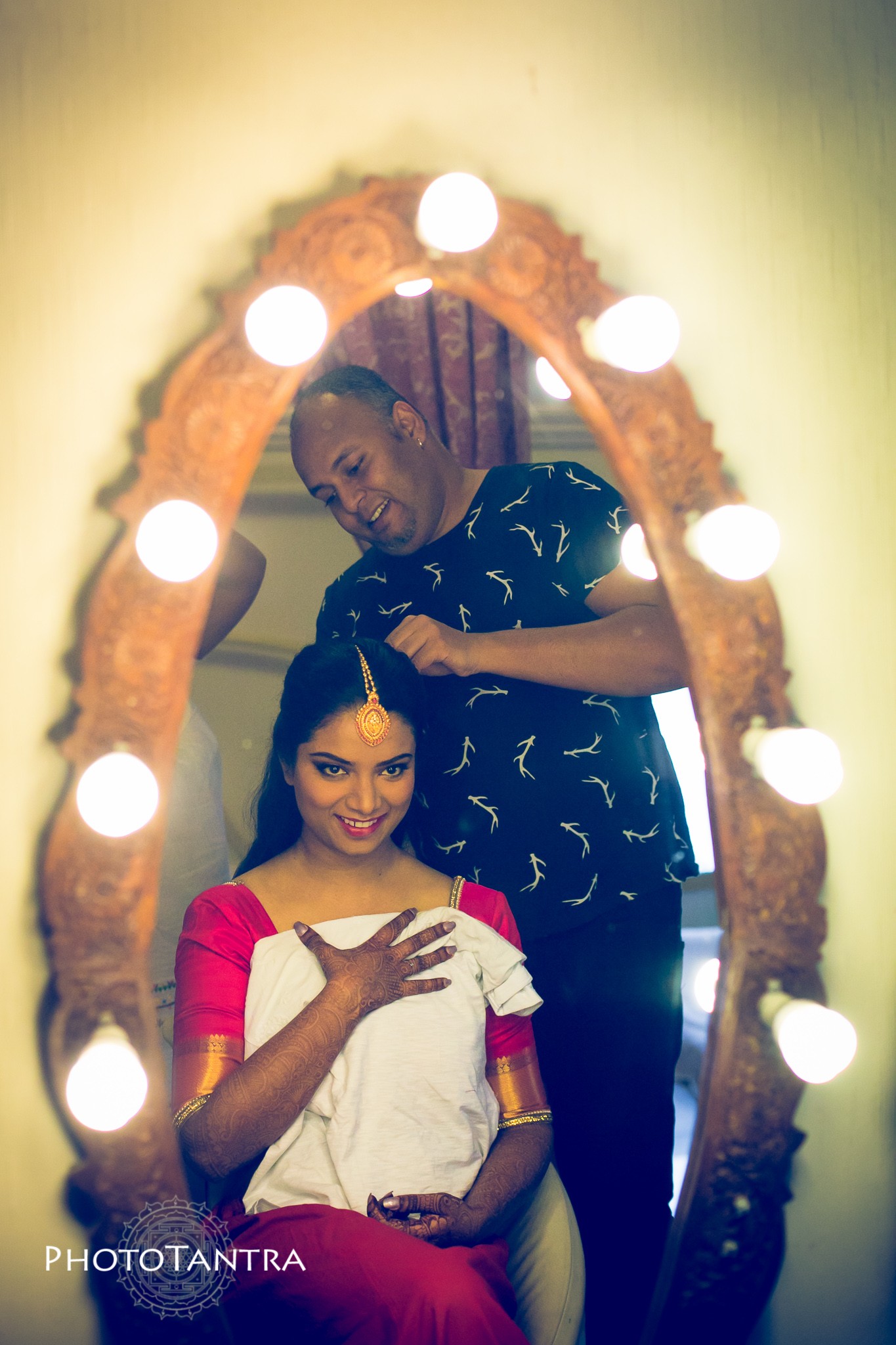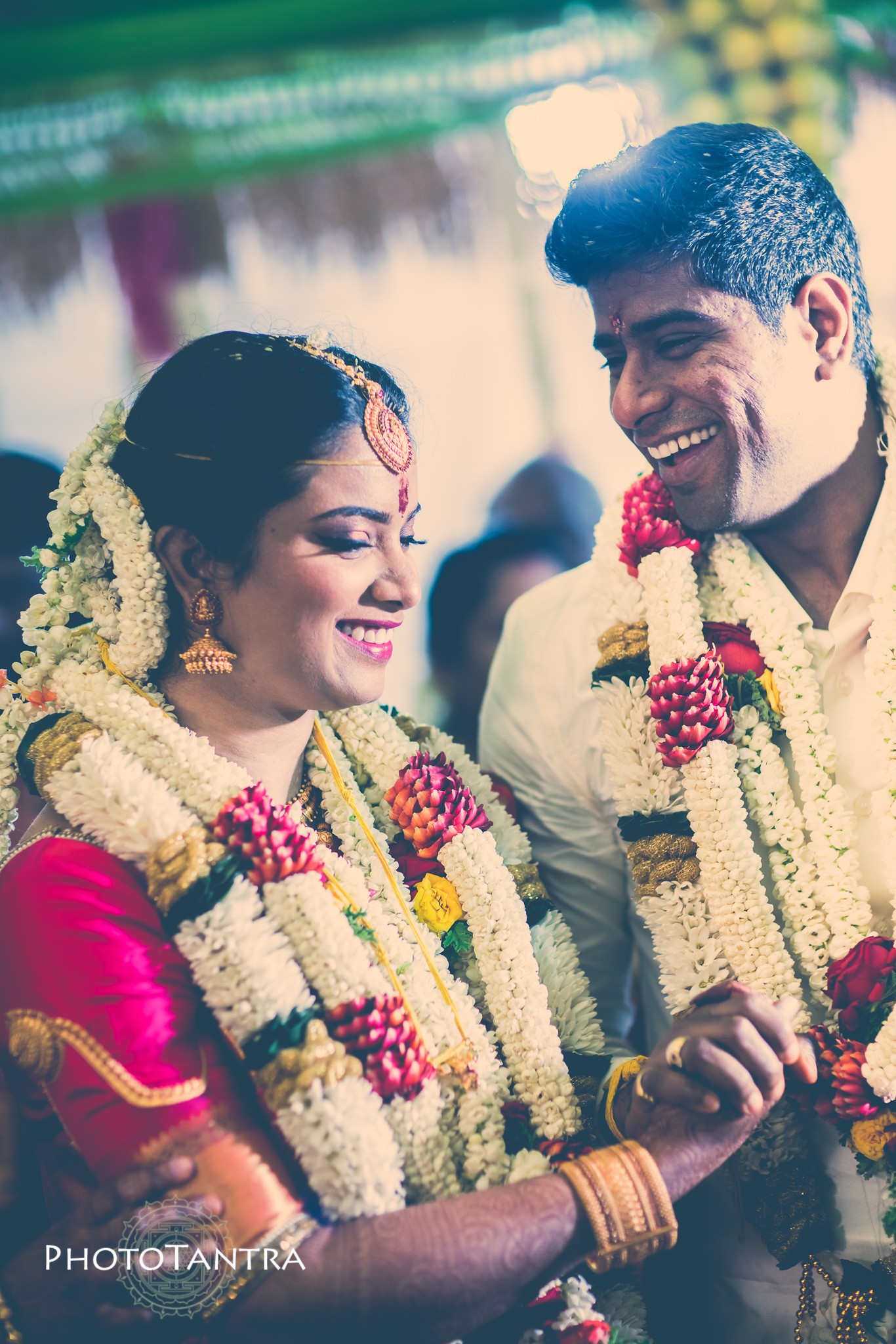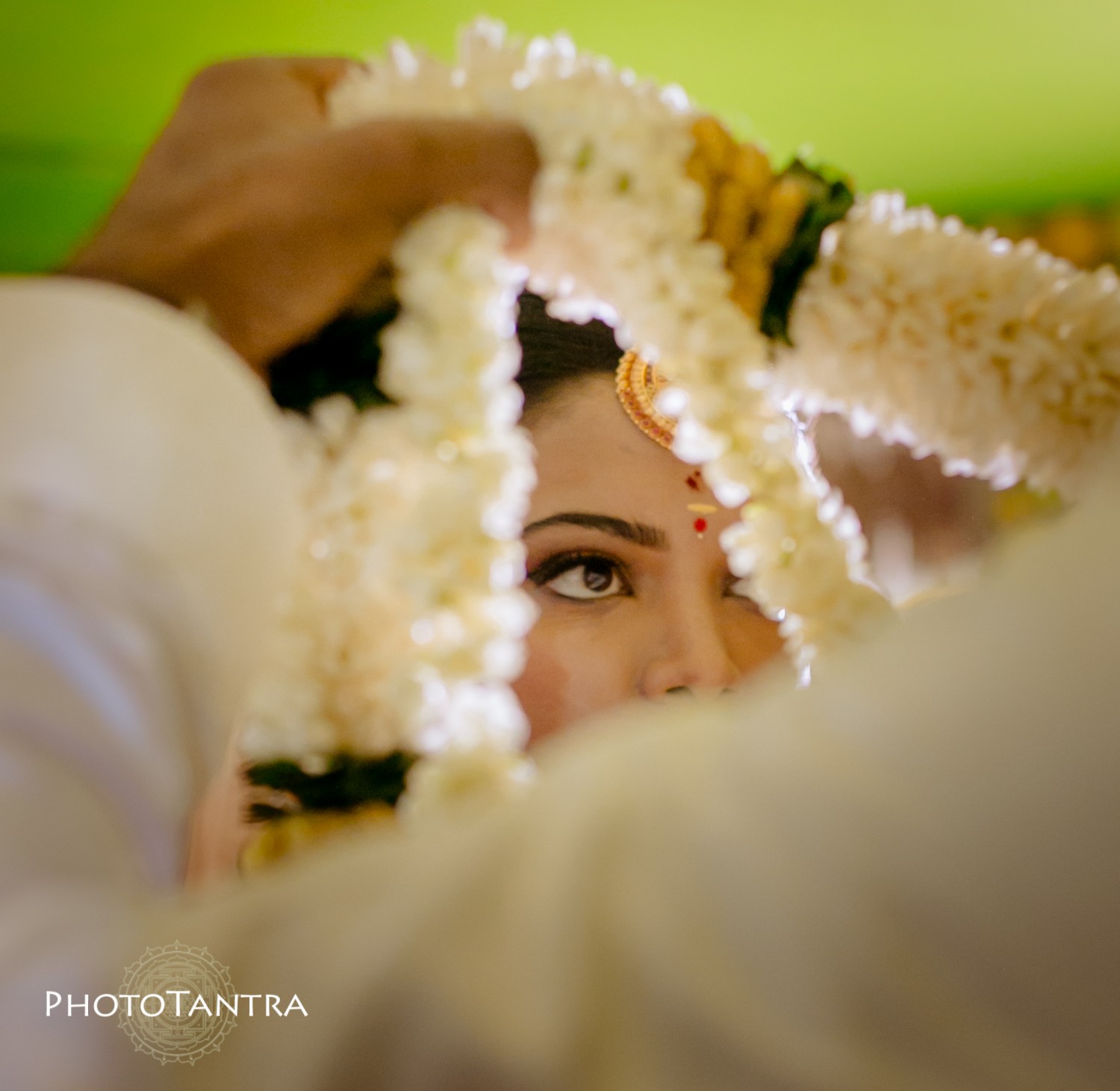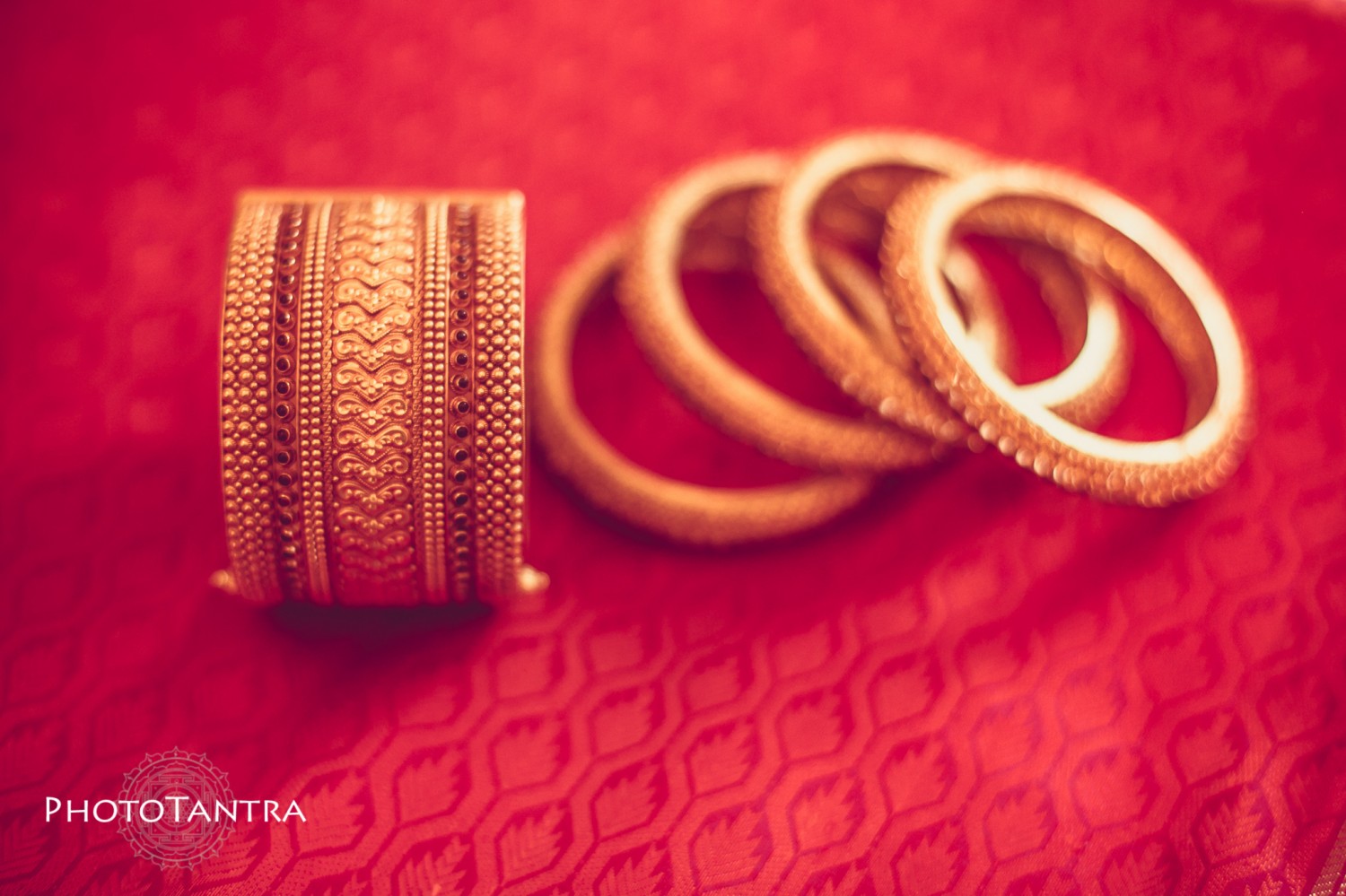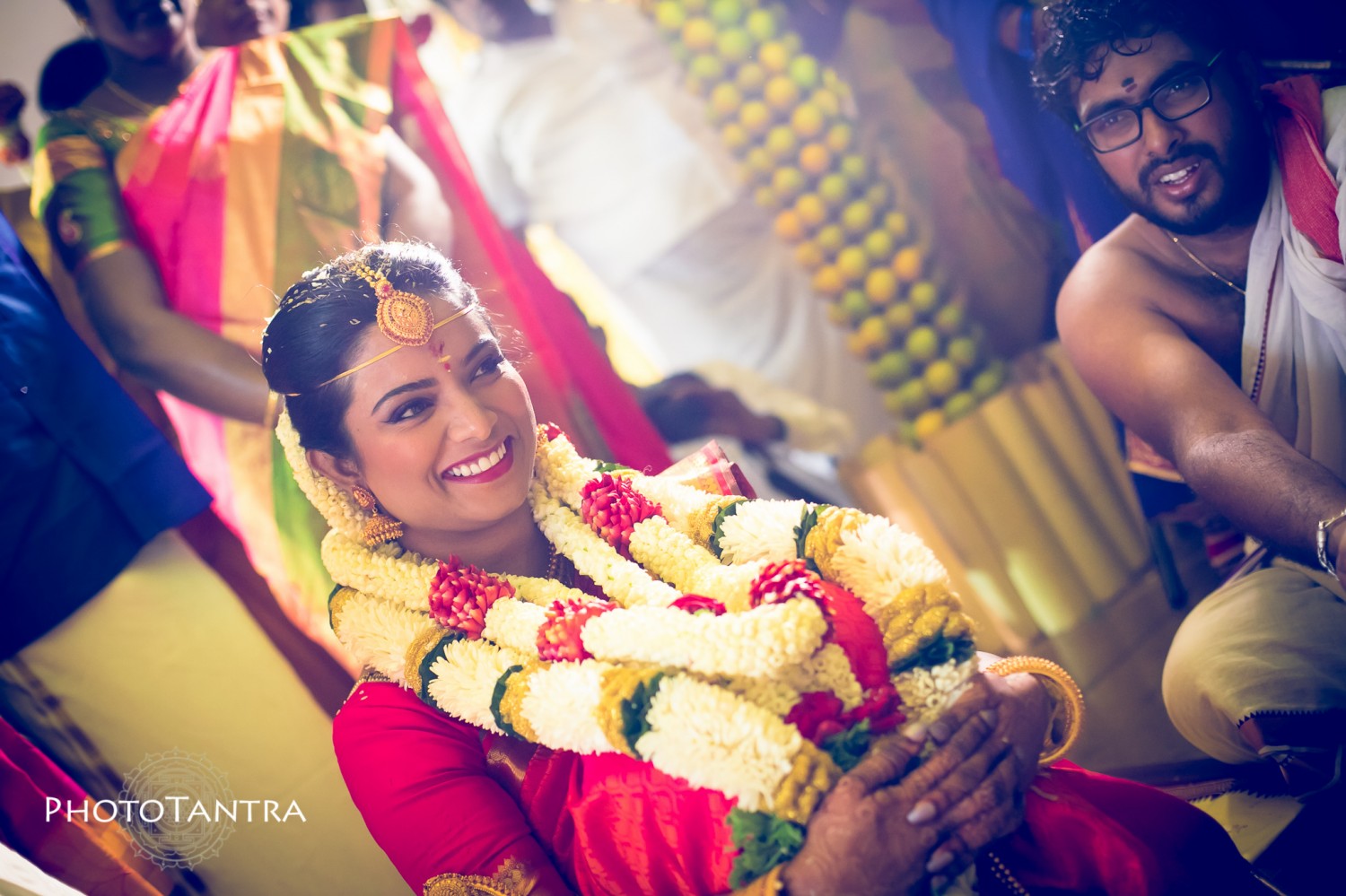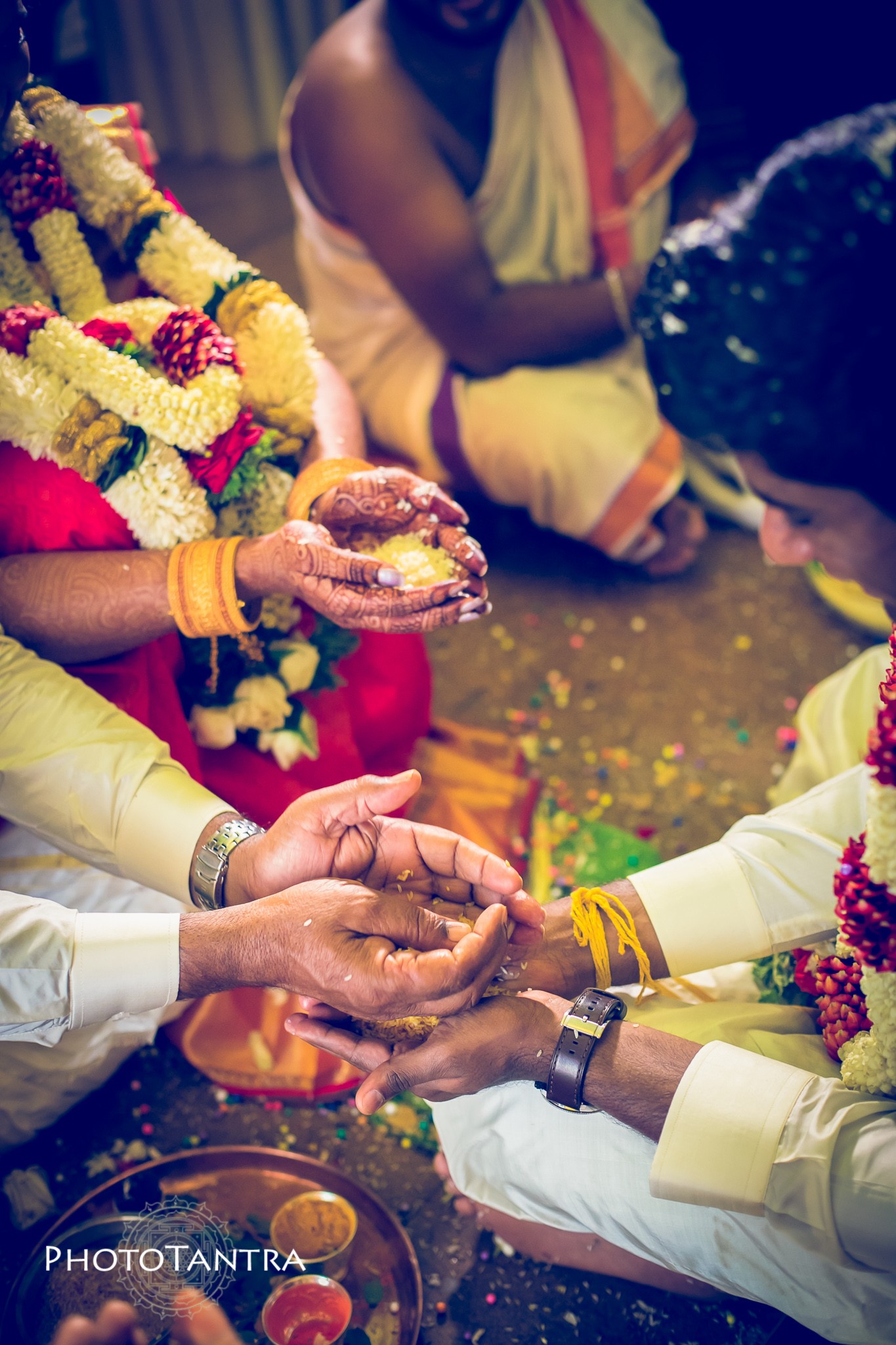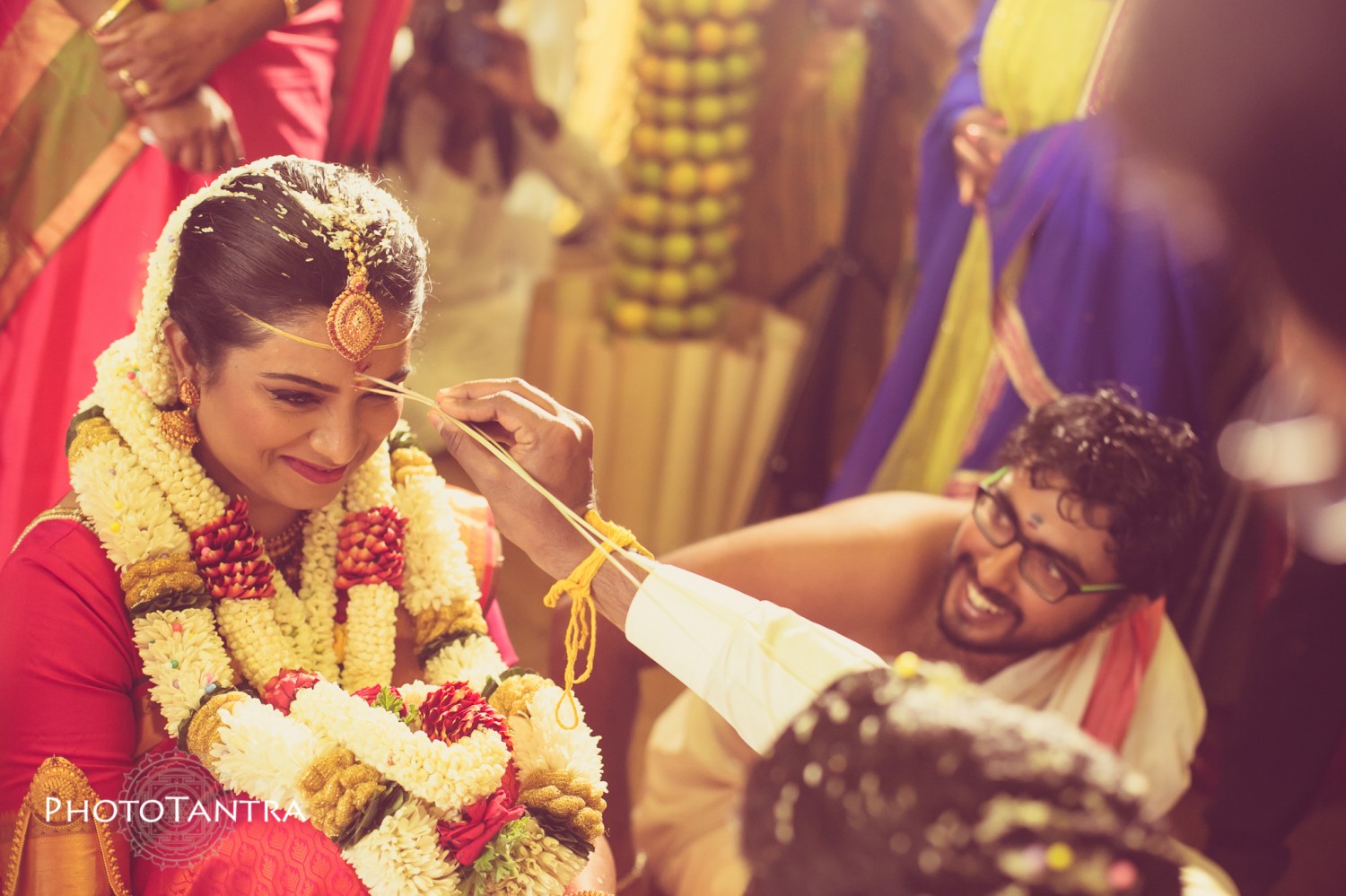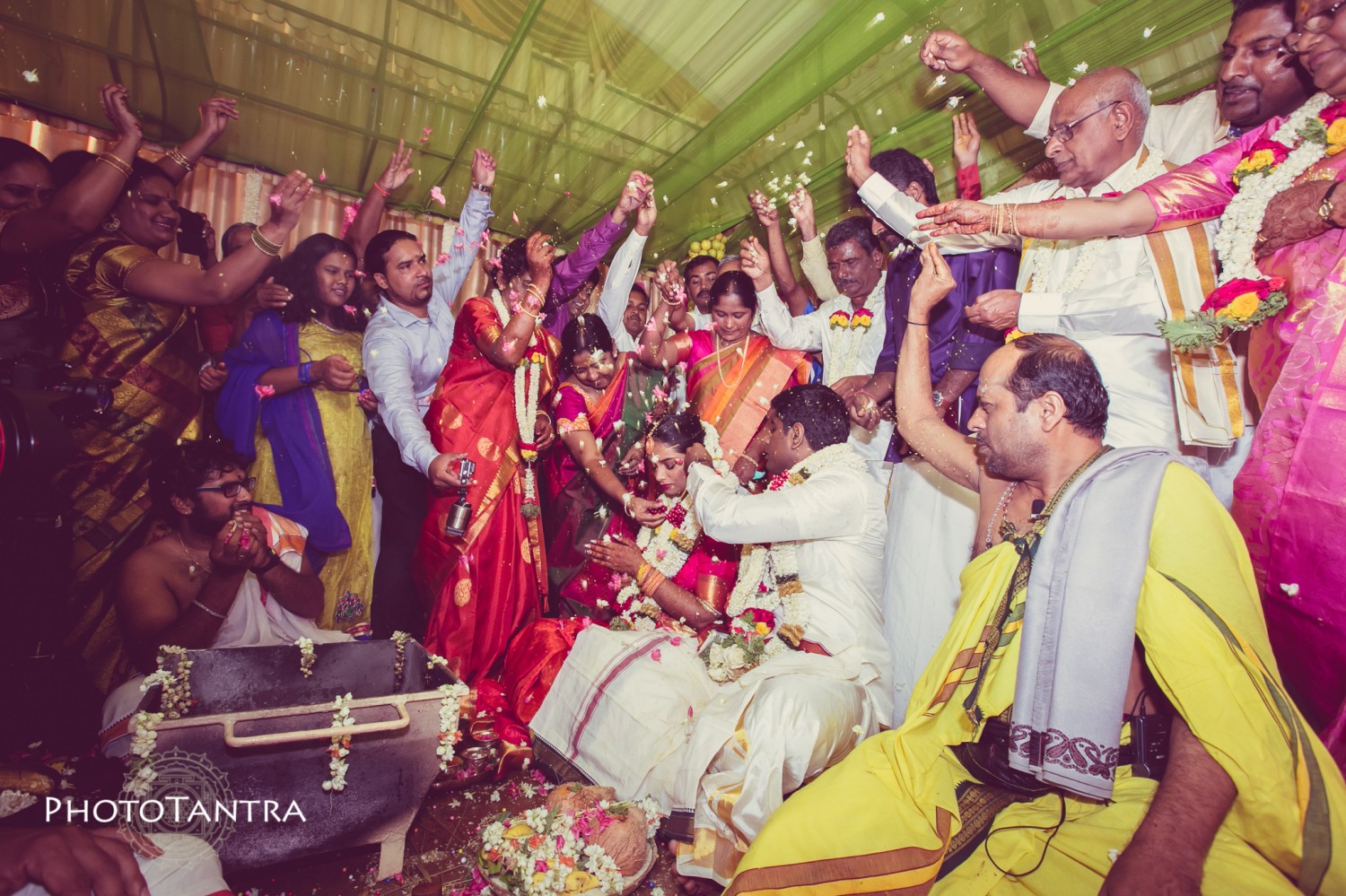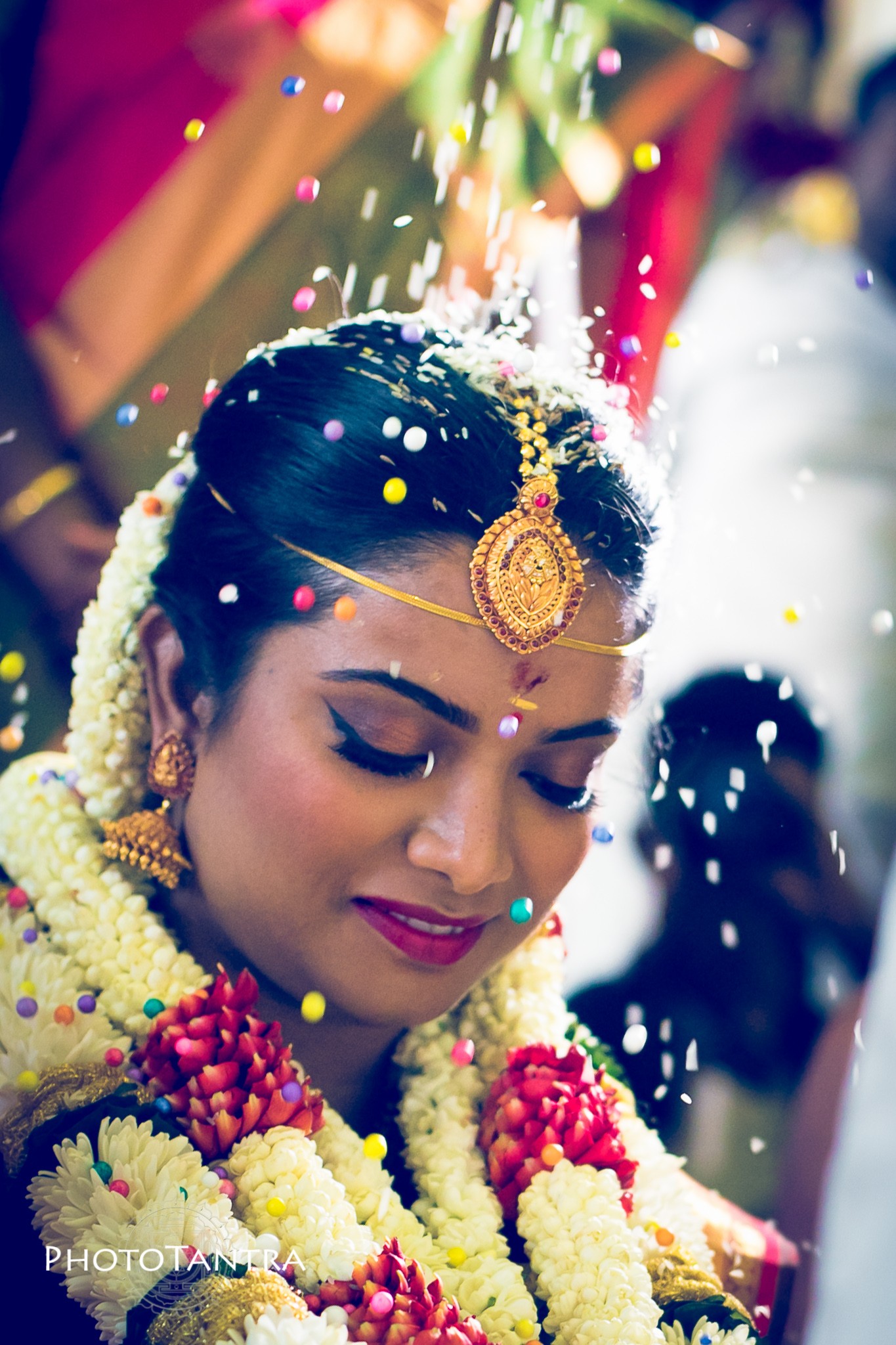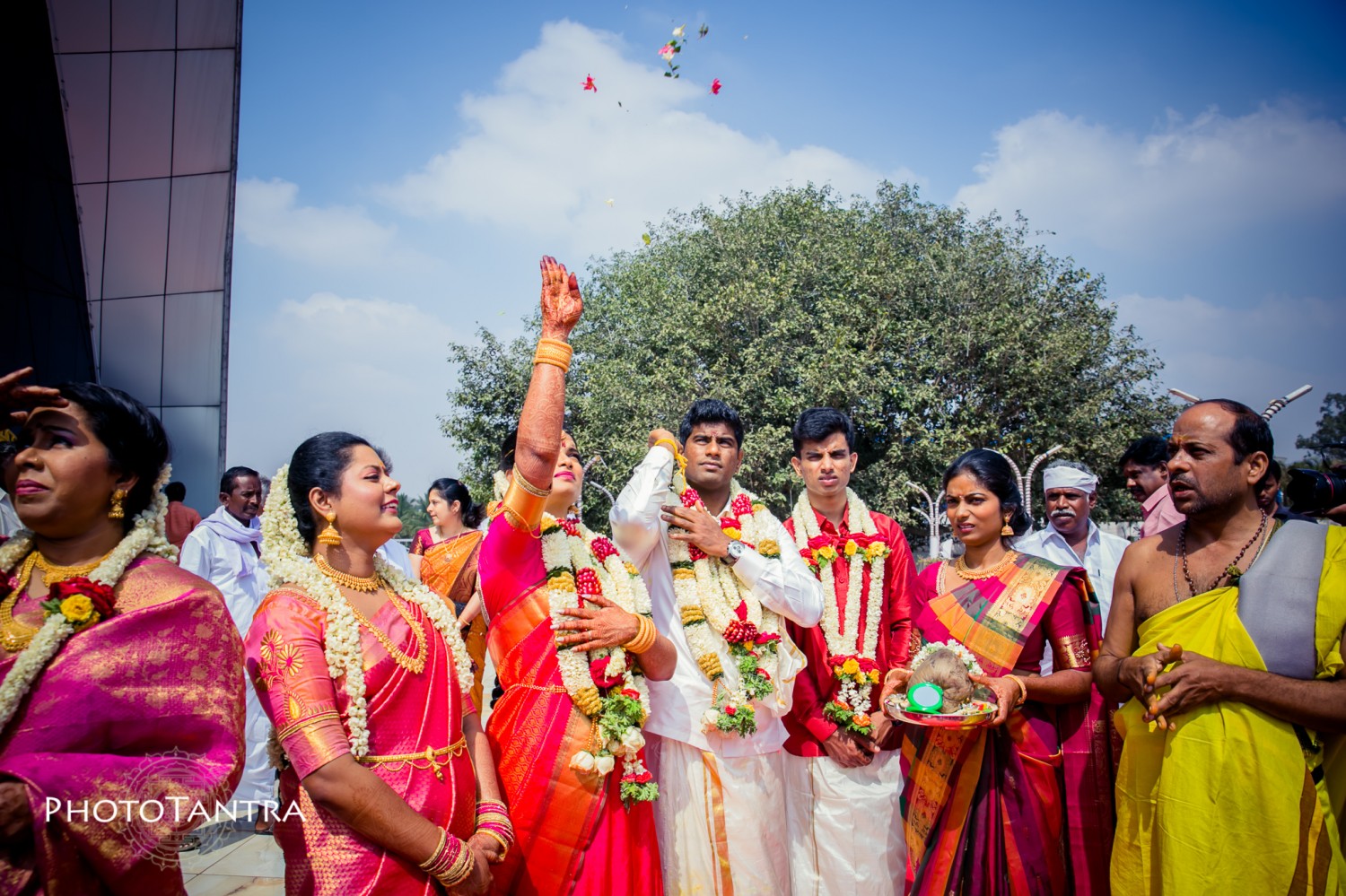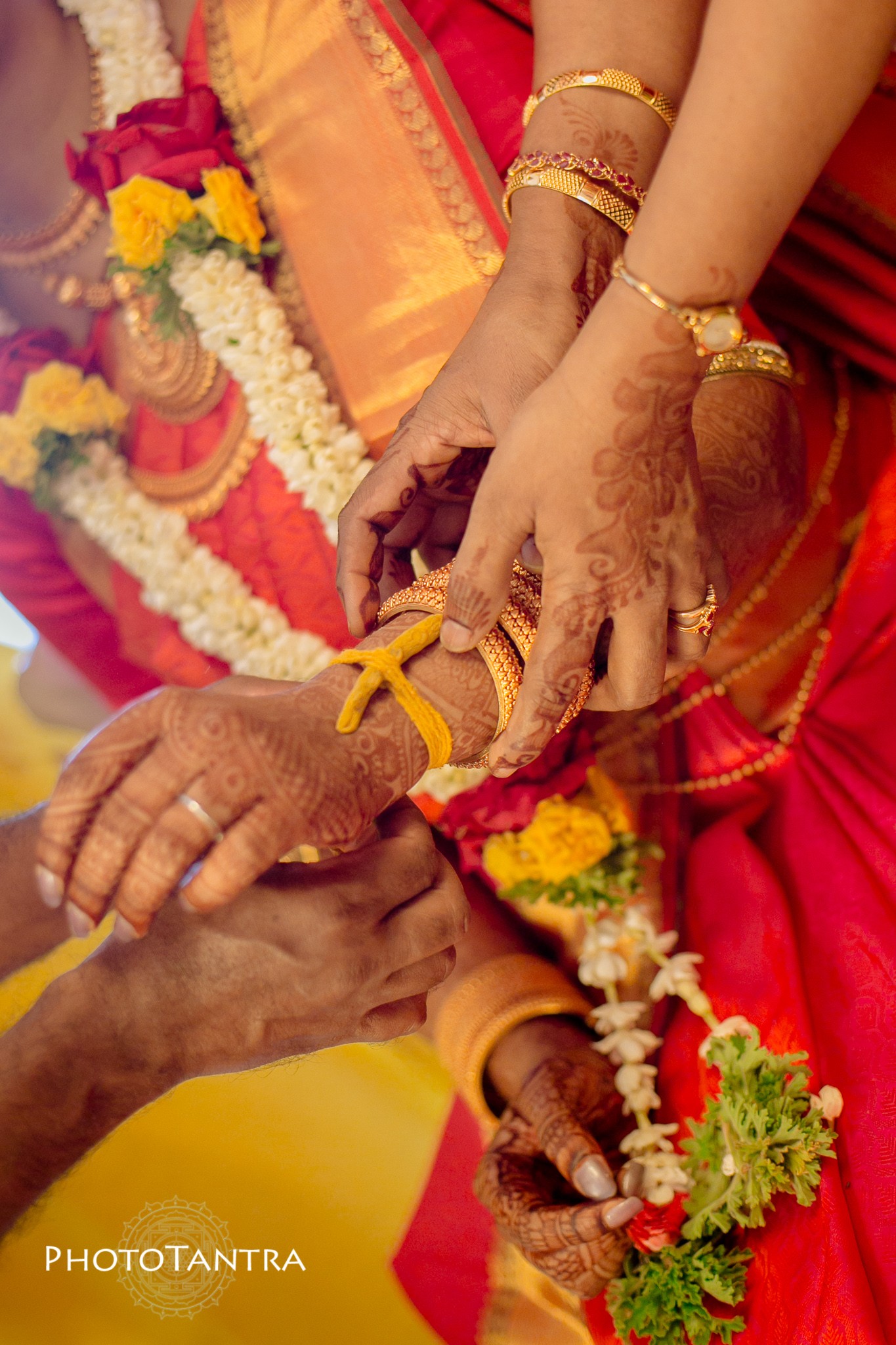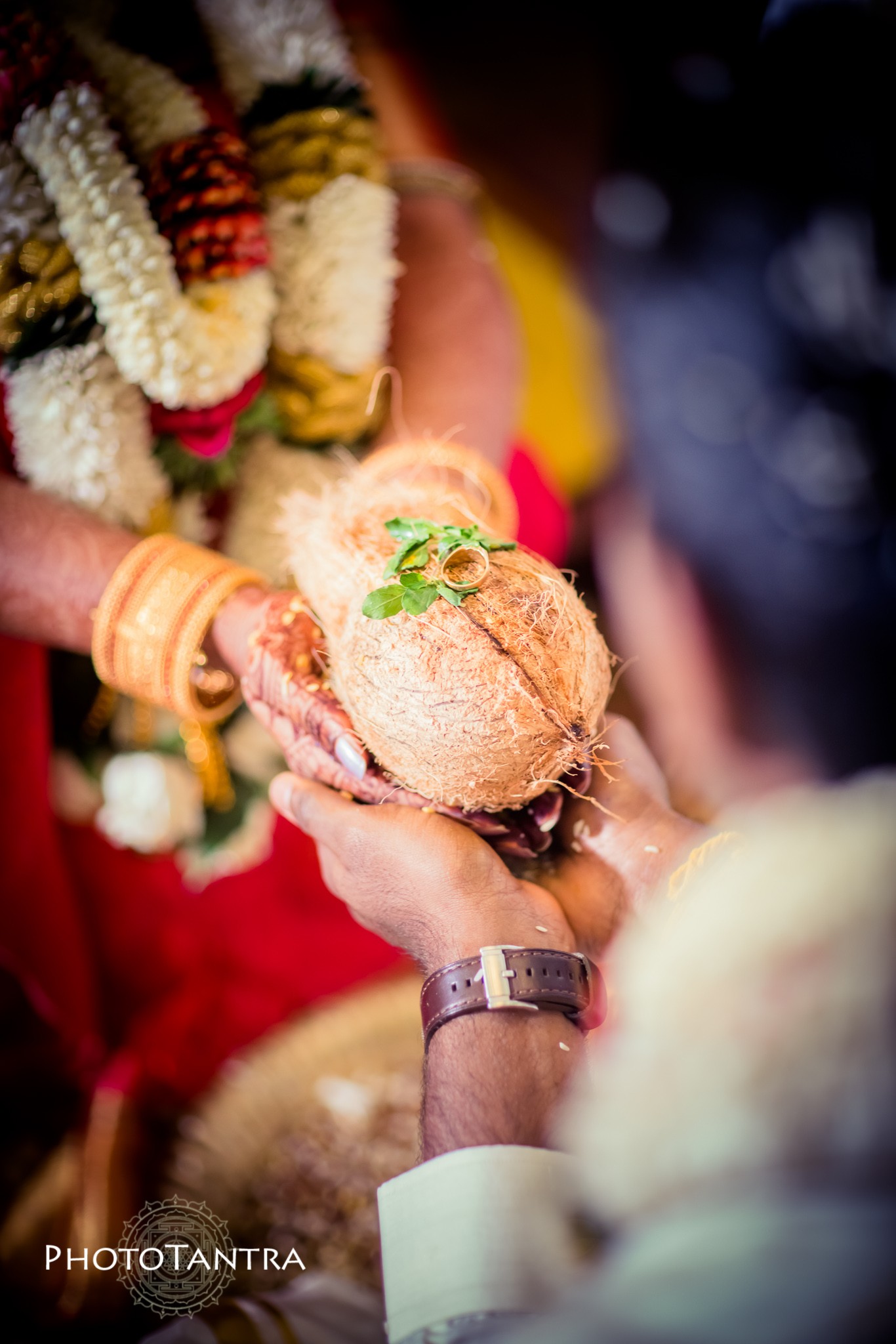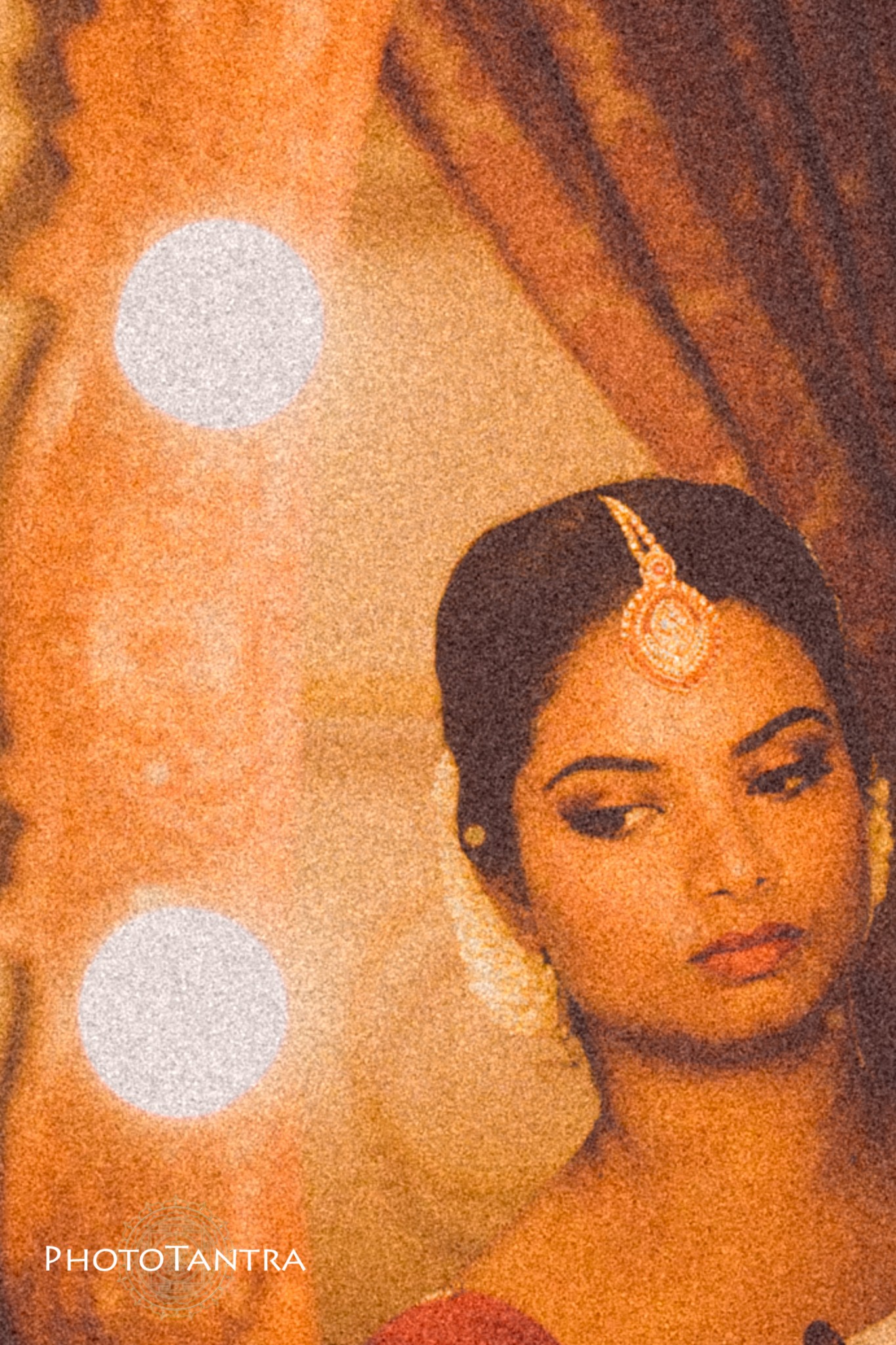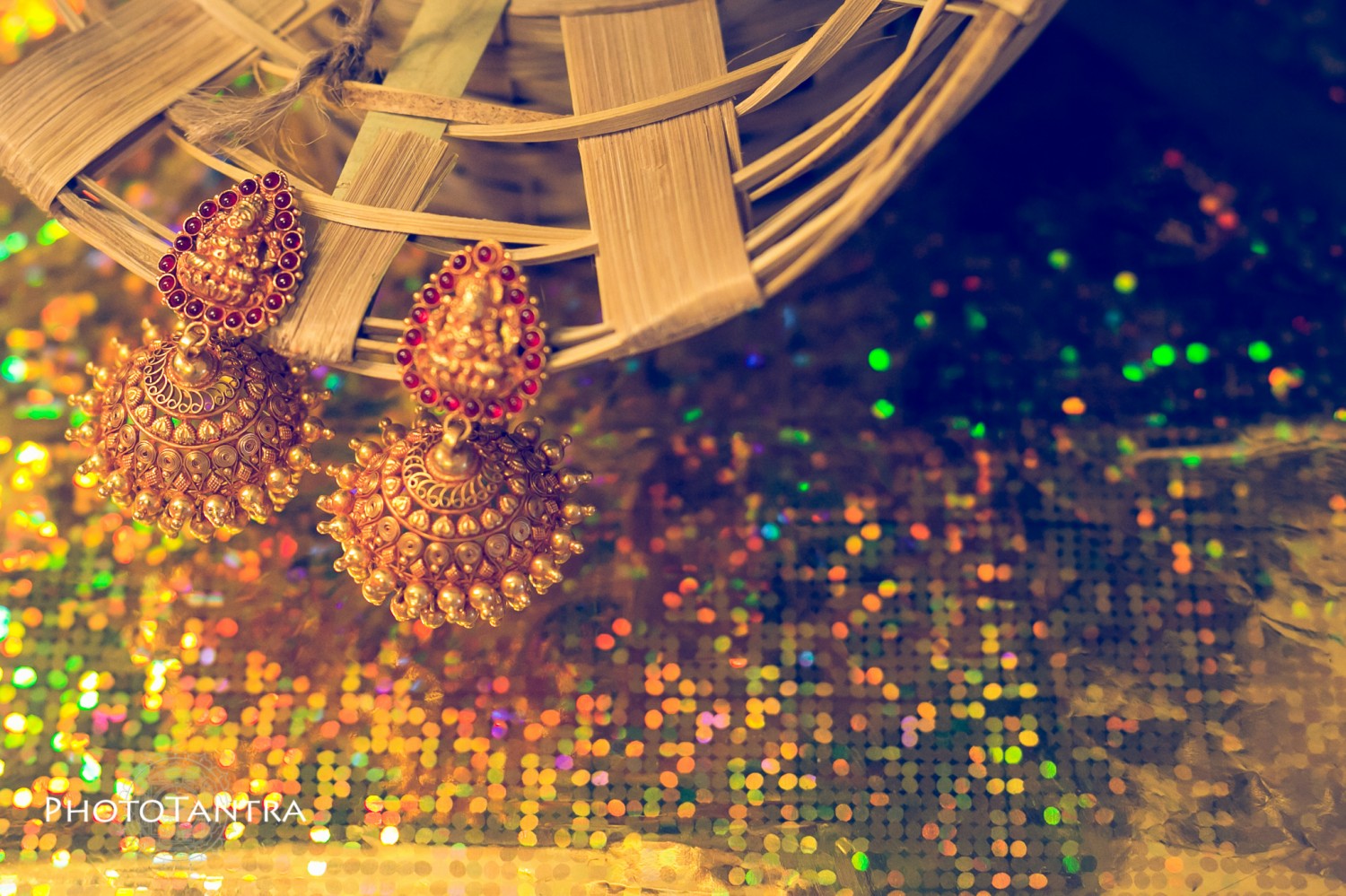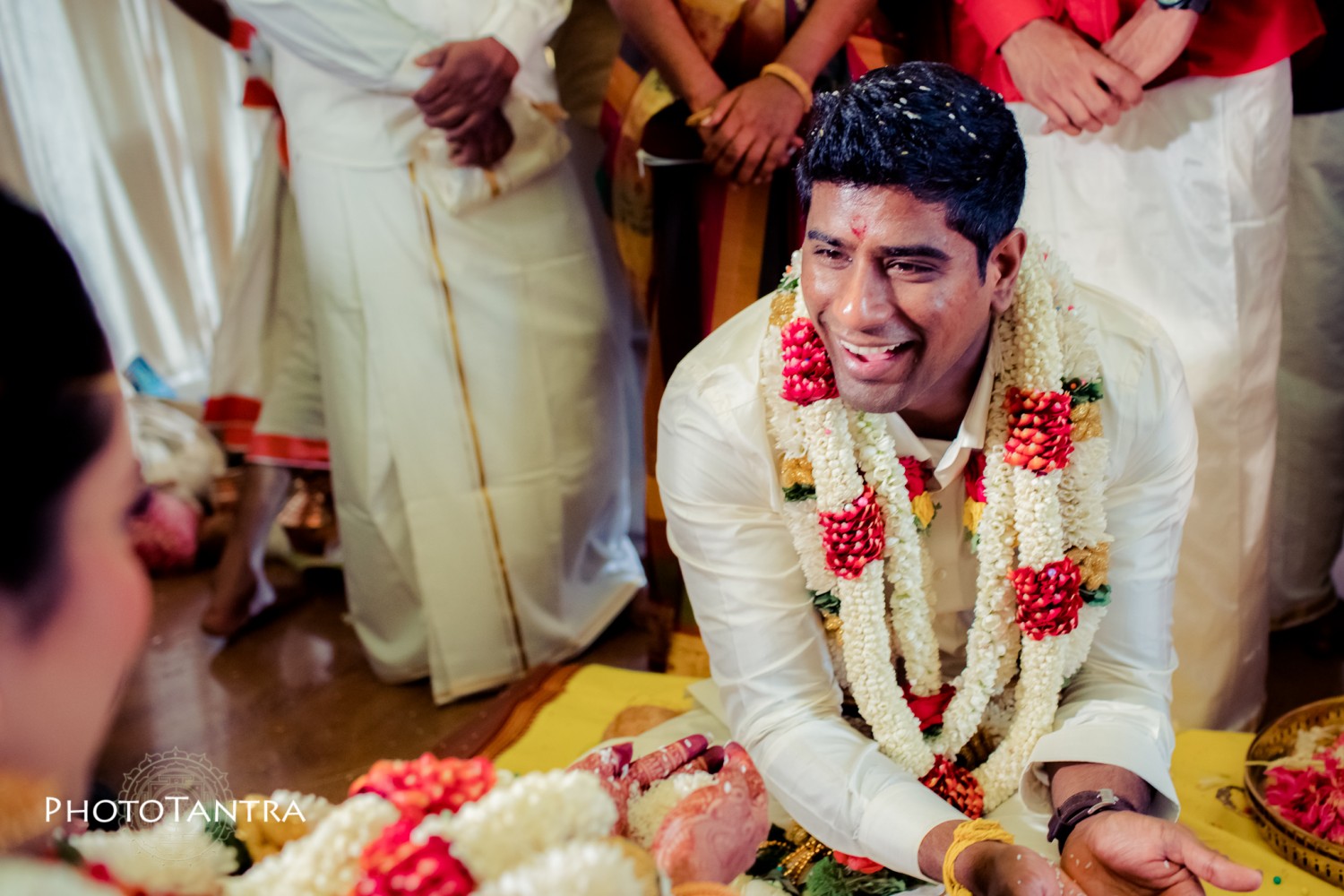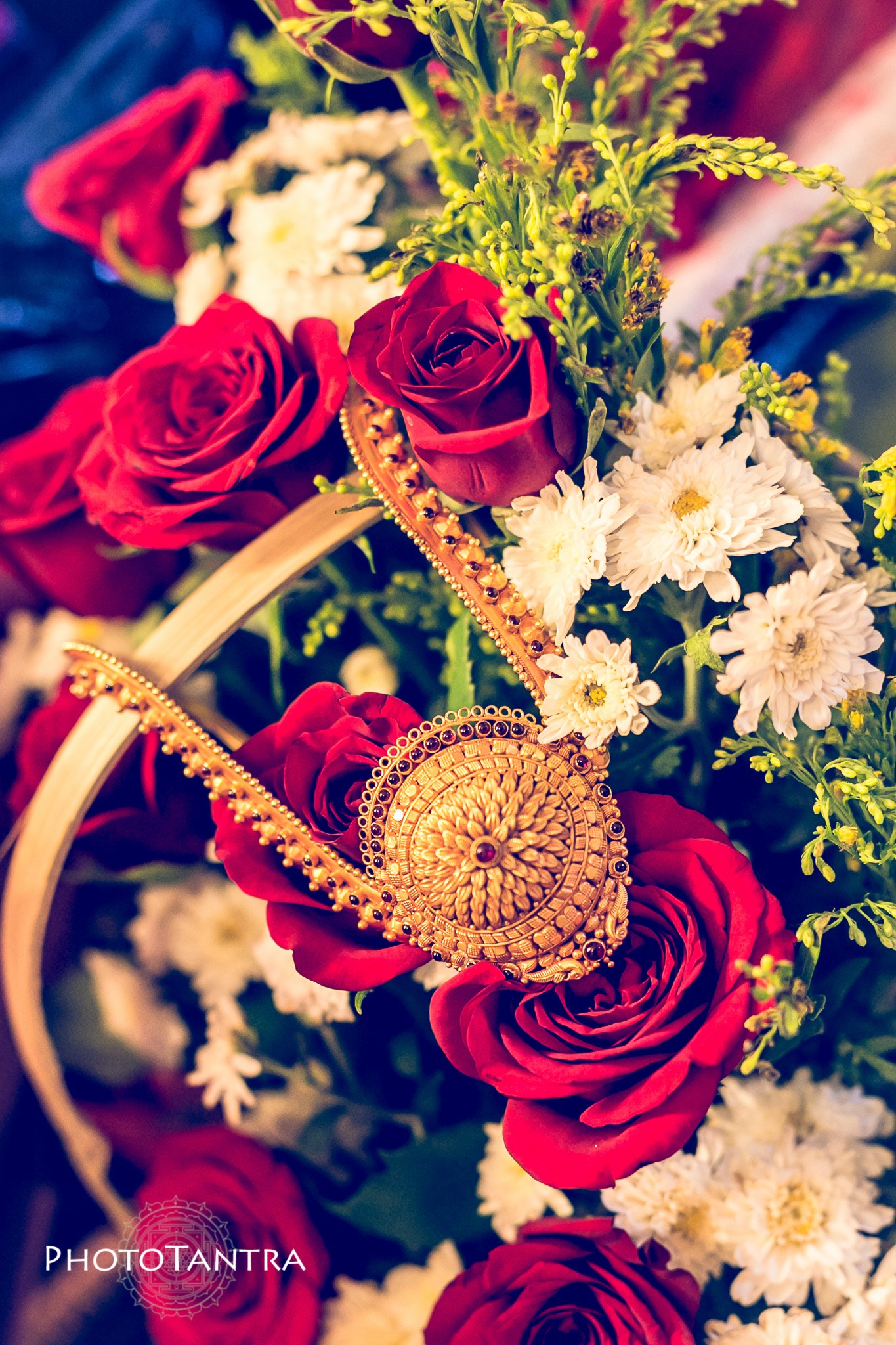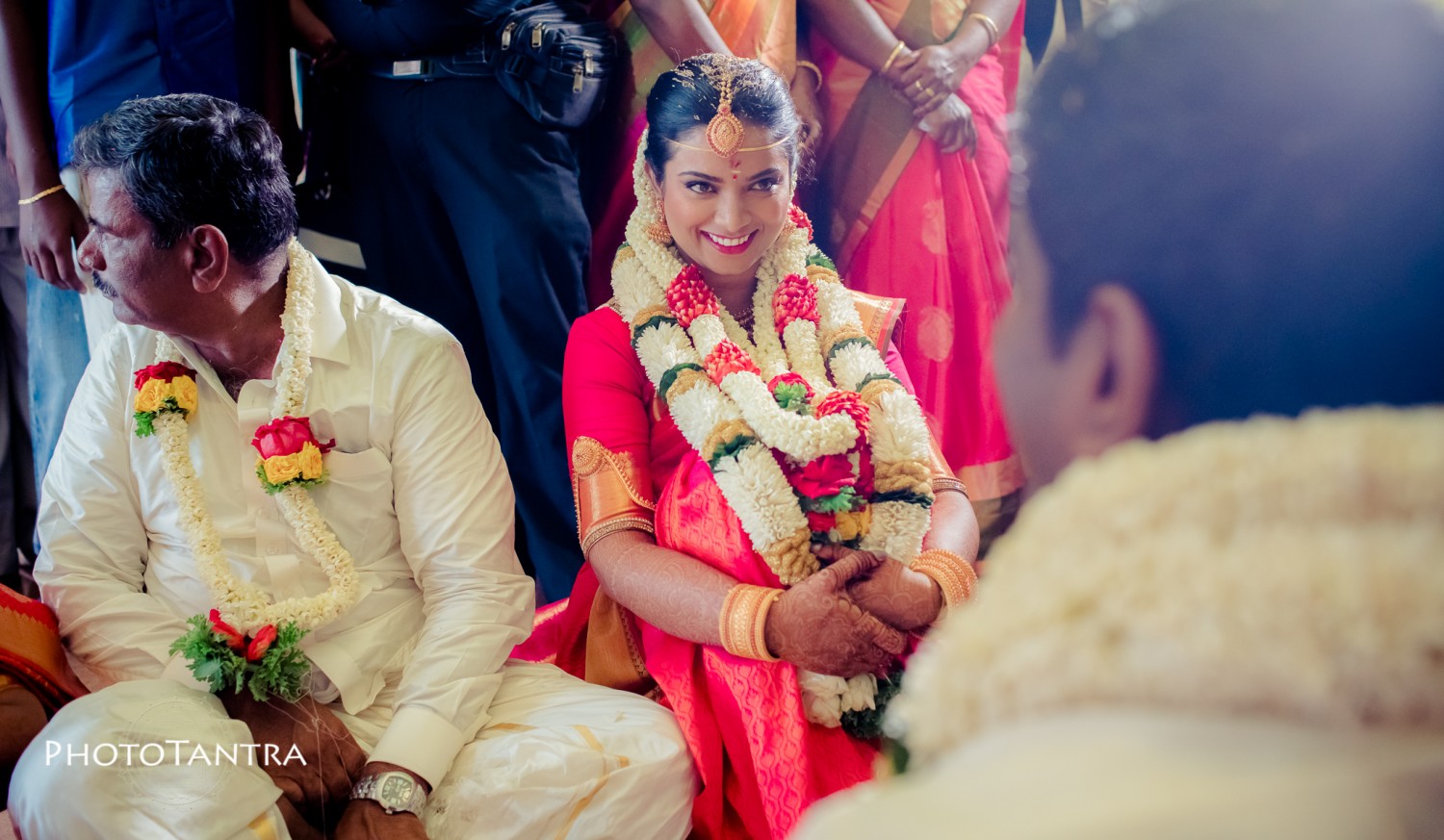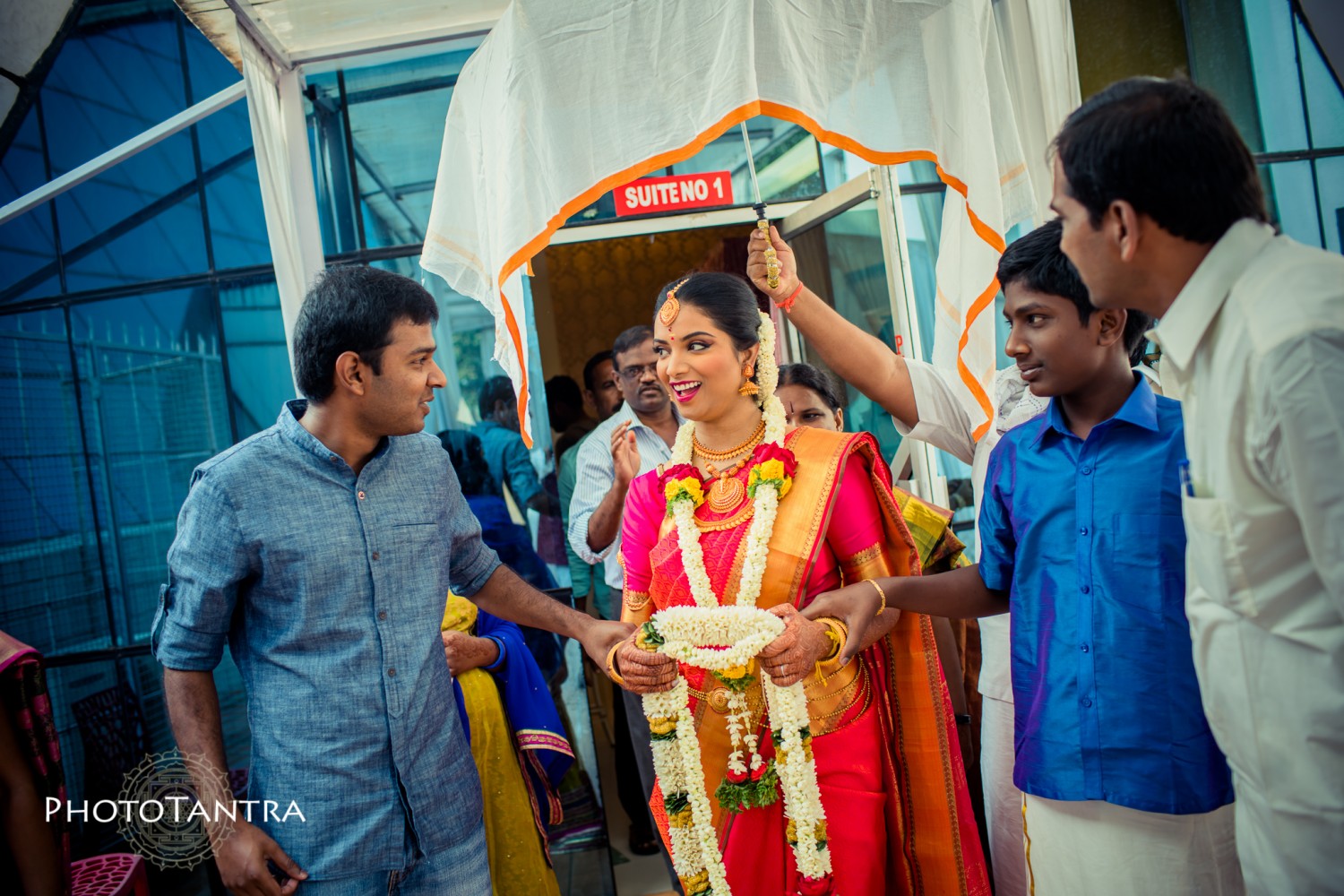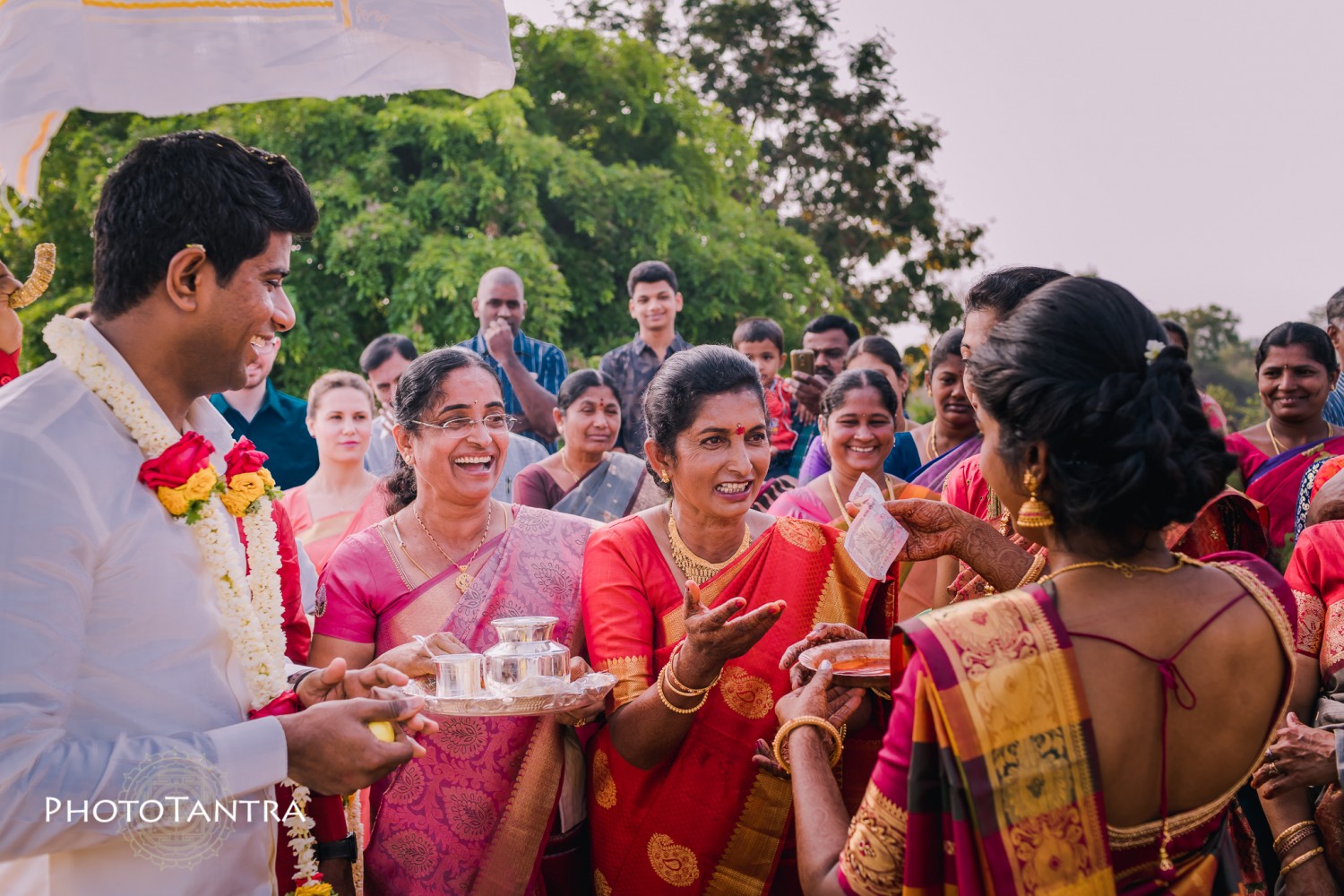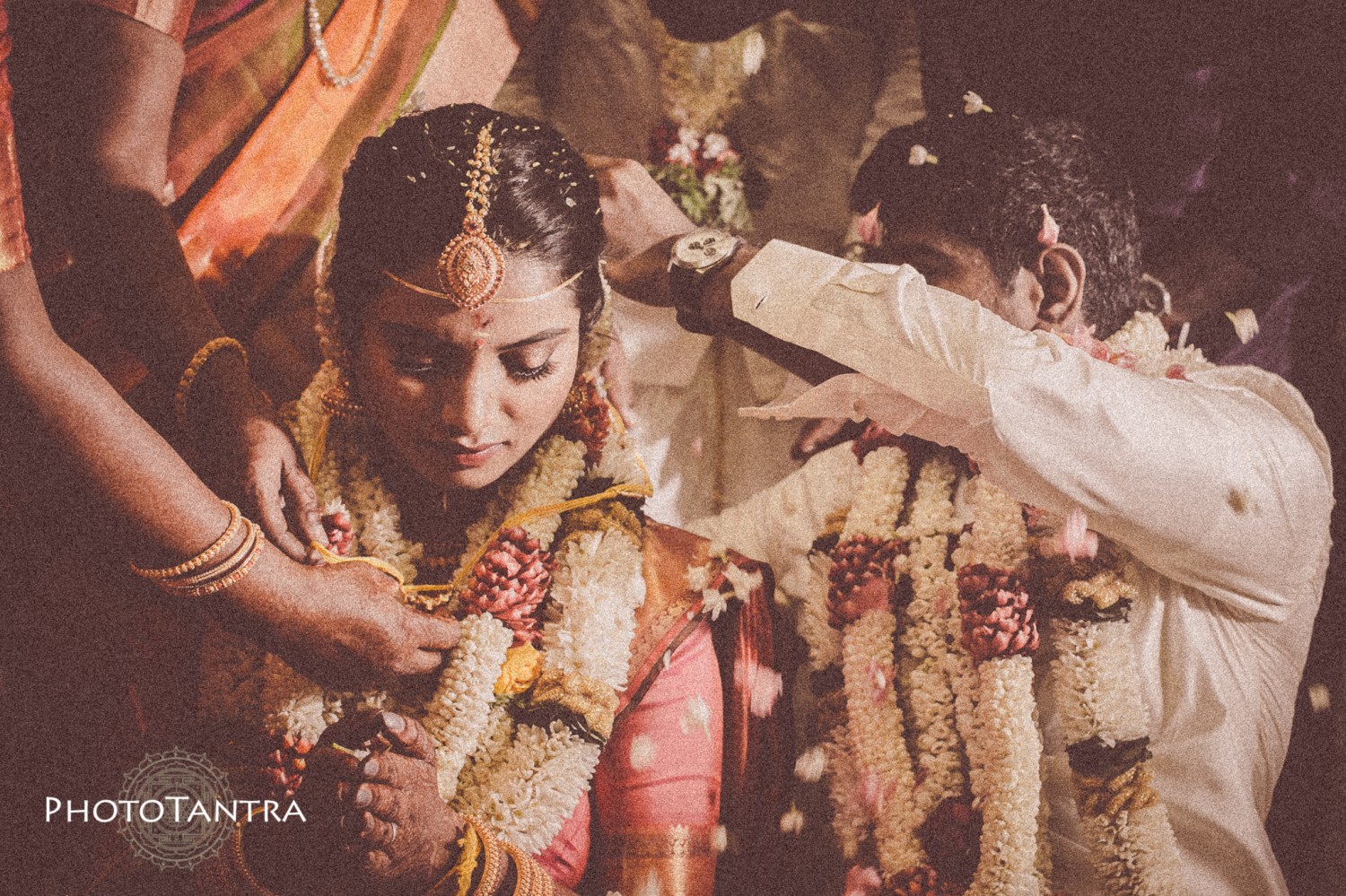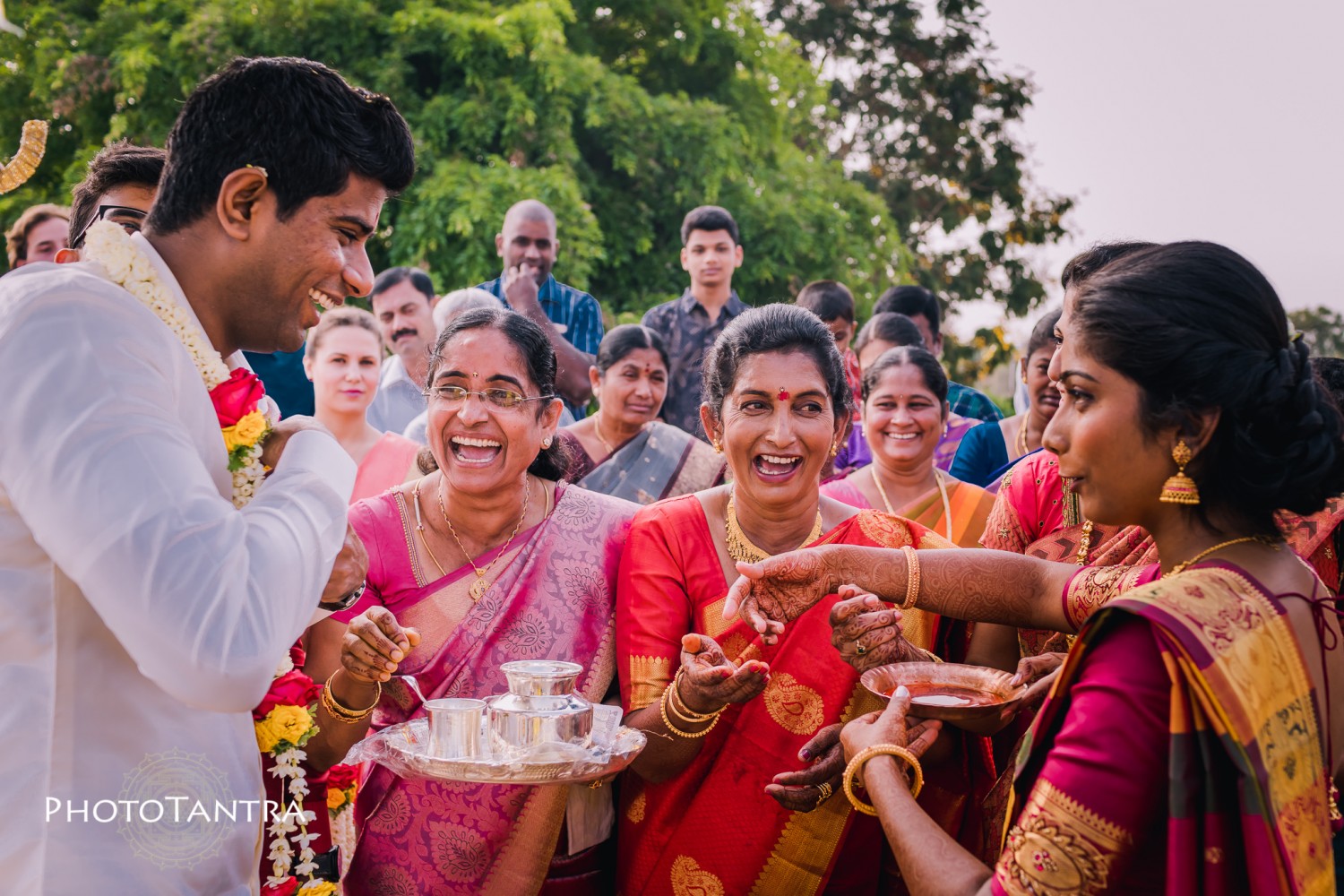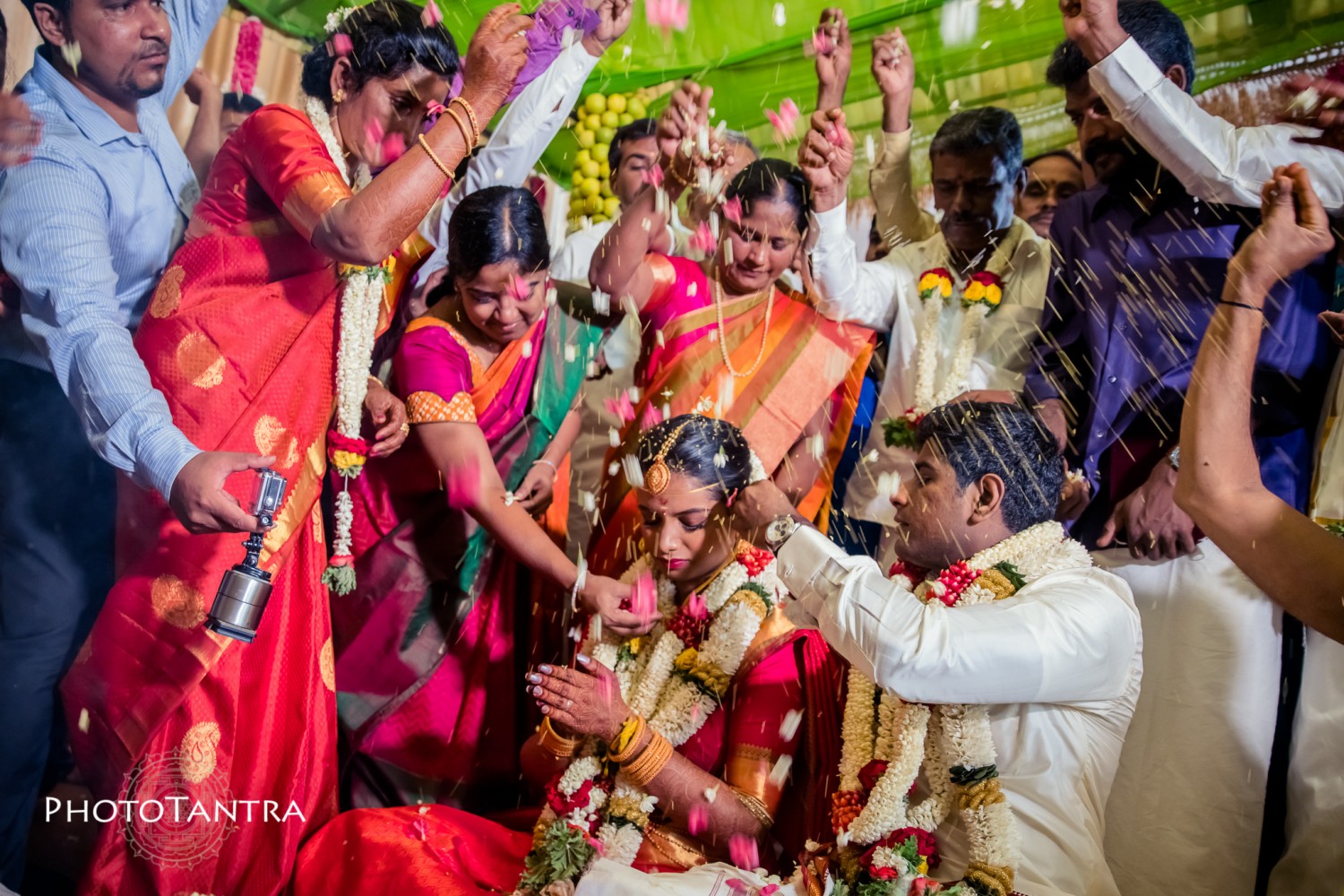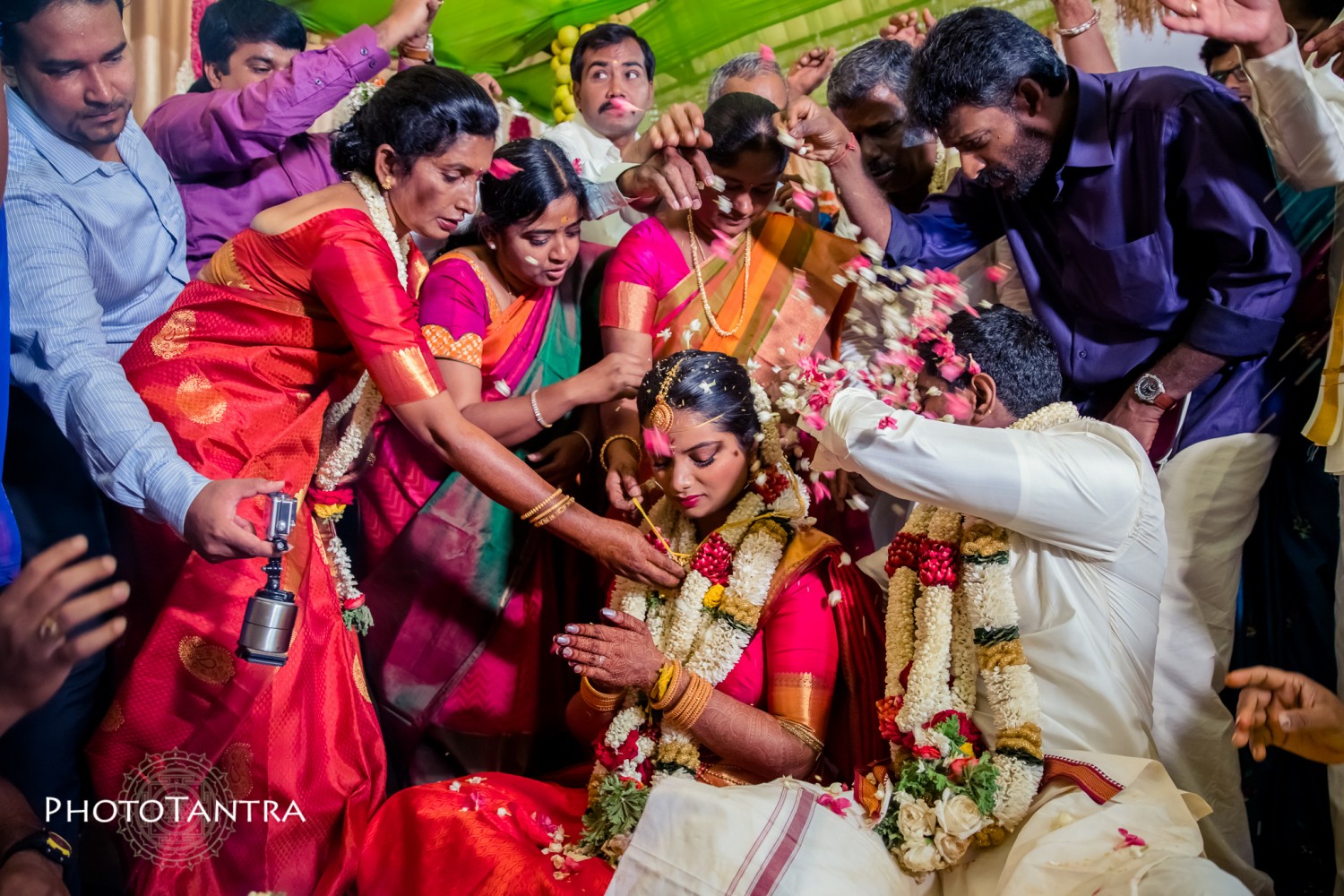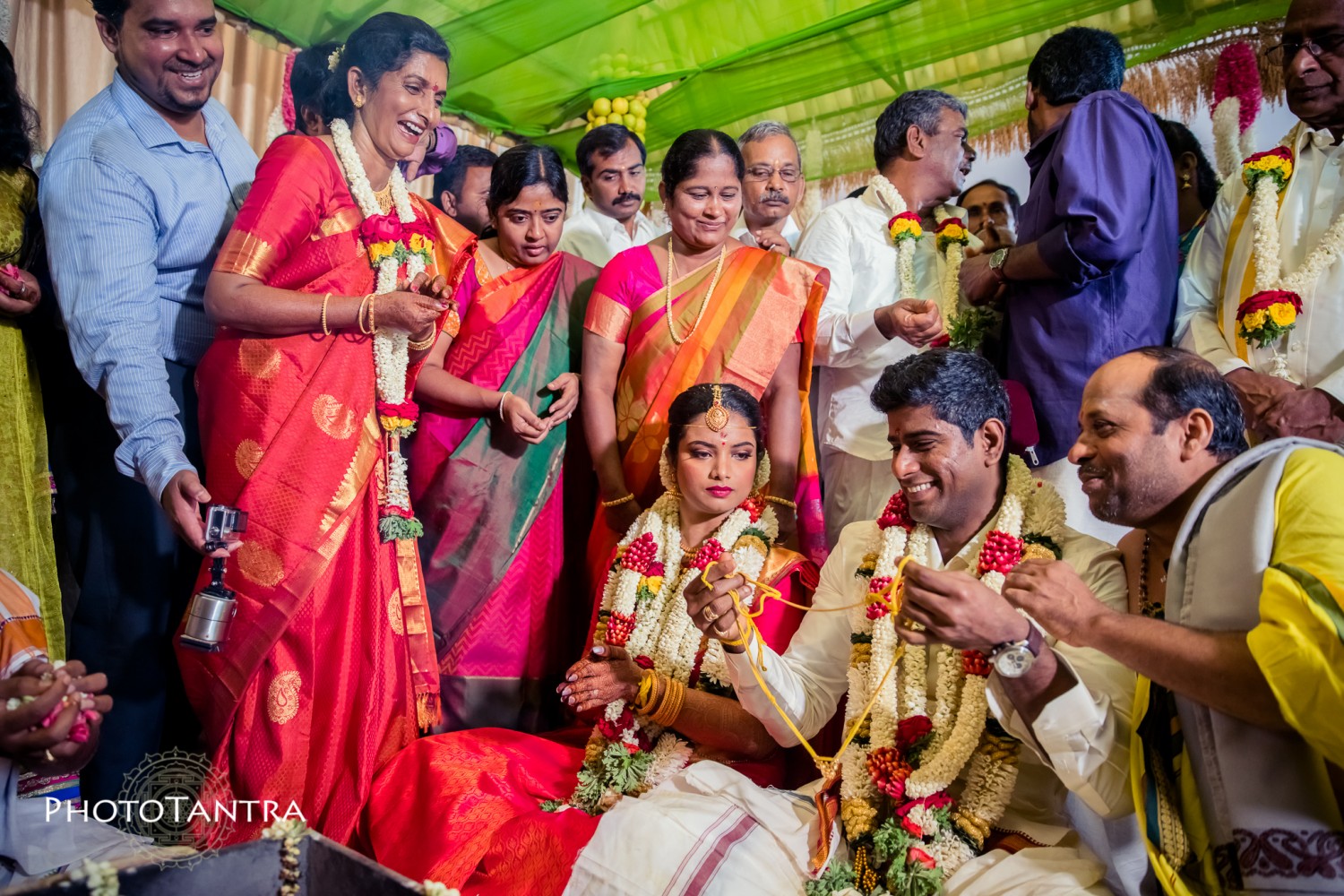 The make-up for all days was done by the super talented Ralph Daniels (Bangalore Based)
The Sangeeth night was organised by Shanu's sister Dr. Sankeerthana
The wedding planning, decoration was done by Dream Lounge (Based in Bangalore)